Terry Keenan
Larger-than-life American men stuck in Terry's mind because he had previously only even seen Americans in films.
Terry has lived most of his life in Port Melbourne. Born in 1933, he was just six years old when World War Two started, and yet still remembers a great deal about what life was like then.
Terry's father worked at the Dunlop tyre factory in Montague, which was considered an essential occupation during the war. Terry's mother took him aside one day and explained that his dad couldn't enlist because of his job.
Terry remembers seeing searchlights in the sky at night, looking for enemy aircrafts. He and his friends enjoyed playing in the local air raid shelters, which were large, open-air trenches with wooden sides, at Crichton Reserve on the corner of Princes and Liardet streets. Terry's father also dug a shelter in their backyard.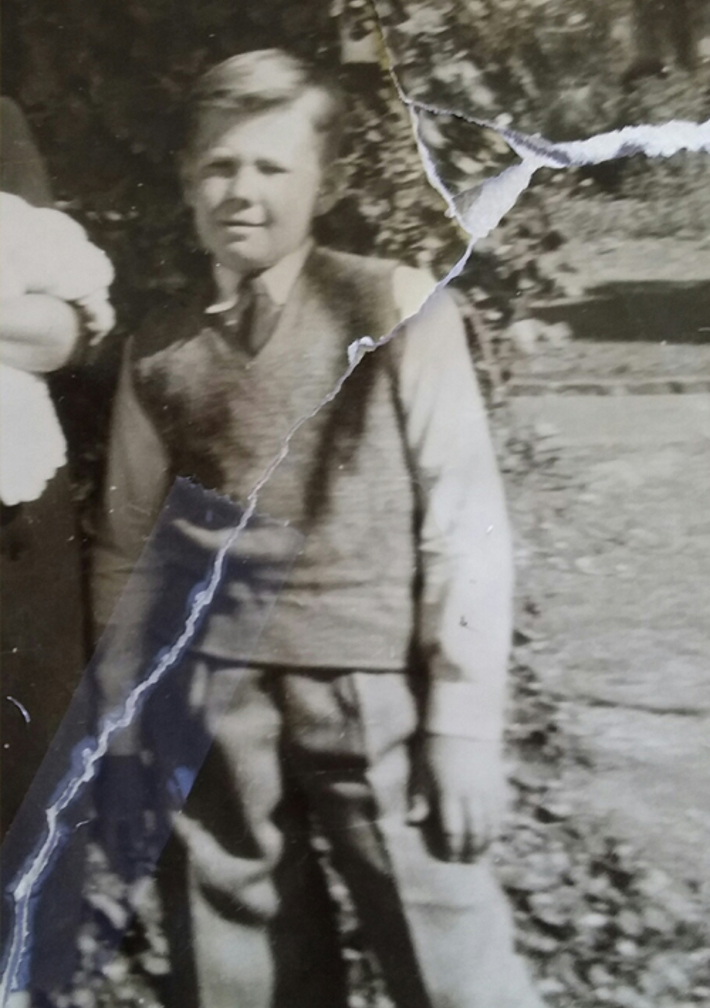 Terry never felt threatened or scared because of the war, but he does recall an overwhelming sense that the war was never going to end. At one stage, there was a possibility that he might be sent to the country to stay with another family. One day at school, Terry recalls, all the children were lined up and given a sack to take home to fill with clothes and toys, so they would be ready to leave at a moment's notice.
There were soldiers everywhere on the streets. Terry particularly remembers the American soldiers who occupied the Port Melbourne cricket ground. These larger-than-life men stuck in Terry's mind because he had previously only even seen Americans in films. The American soldiers always had chewing gum and Coca-Cola, and would often share these treats with the curious local kids.
Terry particularly remembers ration coupons and the shortages of certain foods.
"Being the eldest child, I was given the responsibility of running the messages. I would go to the shops to buy butter, bread and so forth. There were no supermarkets then, but lots of little corner shops.
"I've got a very strong memory of being sent to stay with my aunt, who was married to a fisherman in Queenscliff. I distinctly remember being embarrassed by the fact that my mother never sent any coupons with me. They were grumbling that I had no ration coupons. I still remember that."
Terry had two uncles that served in the war. One of them, Billy, lived with Terry and his parents. One day, when Billy was on leave but due to report back to camp, Terry was playing with his identity tags – sometimes known as dog tags – in the backyard.
"I was twirling them around and then I lost them over the fence next door. The next morning I was suddenly woken up to mayhem because my uncle couldn't find the dog tags. I was lying there scared because I had lost them, and I was afraid to admit it. Eventually, however, I knew I had to own up, and told him what had happened."
While Terry has no memory of the end of the war, he has a very clear memory of VE Day (Victory in Europe) the day that Germany surrendered, and war ended in Europe.
"I can remember climbing on the roof of the house and chalking V for Victory and being surprised that my Dad didn't stop me. There was a lot of joy and partying. But the war with Japan was still going, so it was just the end for Europe."