Paul Lynch
Despite having two brothers serving in the air force, the war felt very far away to Paul.
Paul was a young boy when the war started in 1939. He had two older brothers who both enlisted. His oldest brother, Lloyd, joined the Royal Australian Air Force and spent time in Darwin working on aircraft.
Paul's other brother, Robert, signed-up as soon as he was old enough. He wanted to see the world and first tried to join the navy, but failed the height requirement. He talked his way into the air force too, but unlike Lloyd, Robert spent the war years overseas, mostly in the United Kingdom.
Paul's father worked as a proofreader for The Age newspaper. During the war years he was asked to report on Victorian football games, and Paul would go to the games with his father each Saturday.
On Sunday mornings, Paul's job was to ride his bicycle to South Melbourne station with his father's reports and hand them to the train guard, who would deliver them to The Age.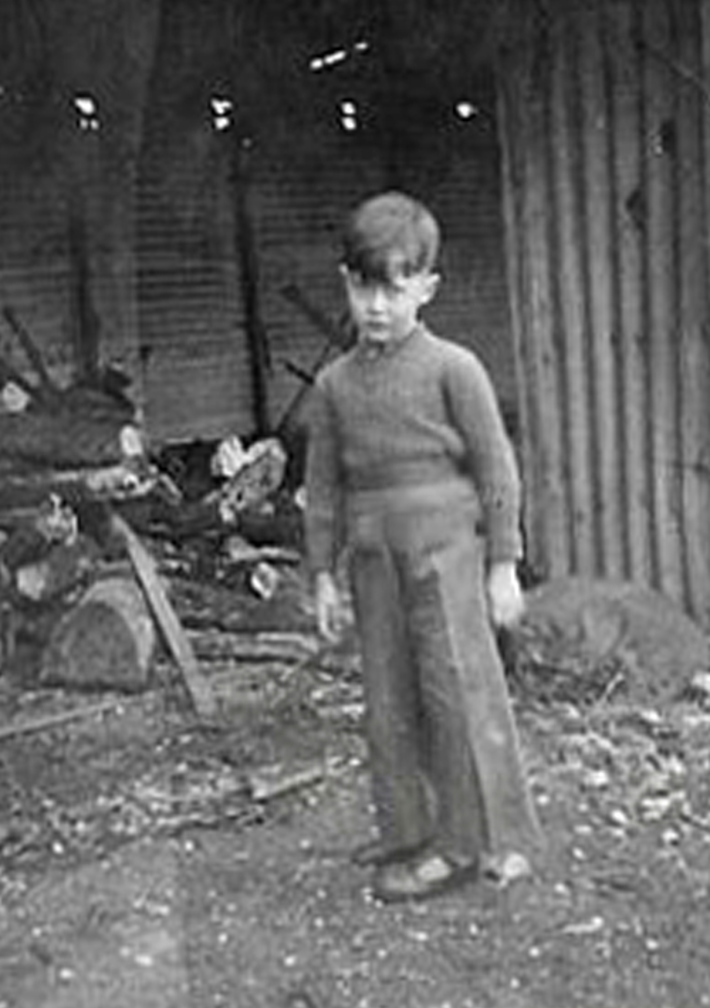 Paul's family lived next door to his grandparents in South Melbourne. This was particularly helpful during the war, as his mother and grandmother were able to share ration cards. Paul remembers that butter, sugar and tea were in short supply, and there was absolutely no coffee. People made do with chicory instead.
Each night air raid wardens would ride around on their bicycles to check that everyone's windows were properly blacked out and no light could escape. Nearby St Vincent's Garden was transformed, with big trenches dug out as make-shift air raid shelters, to be used in the event of aerial bombing.
Despite having two brothers serving in the air force, the war felt very far away to Paul. For the most part, the hardest thing about the war, as Paul remembers, was the "lack of toys and treats, and not knowing when it would finish."
That was until the family next door lost their father, Len Thomas. A former South Melbourne football player, Len was killed while serving in New Guinea.
"I can still envisage that day over the back fence when we were told Len Thomas was killed. It was like the Japanese were suddenly just up the street. I had no idea of geography, but New Guinea seemed really close. That was the only time I was scared, realising that his kids, Barry and Lynette, now had no father."