Joan Boyd
One of the most vivid of Joan's recollections of the war is going with her parents to Station Pier to welcome home returning soldiers.
Joan was eight years old when the war started. She remembers the day exactly because she was looking forward to the birthday party of a friend who lived in the local neighbourhood. Every year the two families celebrated Joan's birthday in April and her friend's birthday in September with a picnic in the Royal Botanic Gardens.
The day that war was declared, the families were concerned about going on their picnic, but decided in the end to carry on. That was the last celebration for many years to come.
Growing up in St Kilda, Joan and her younger brother had a happy childhood and spent many hours at the beach. They attended Brighton Road State School (now St Kilda Primary School) but their schooling was severely interrupted by the war.
Joan remembers practice drills at school and the school grounds being dug up into slit trenches.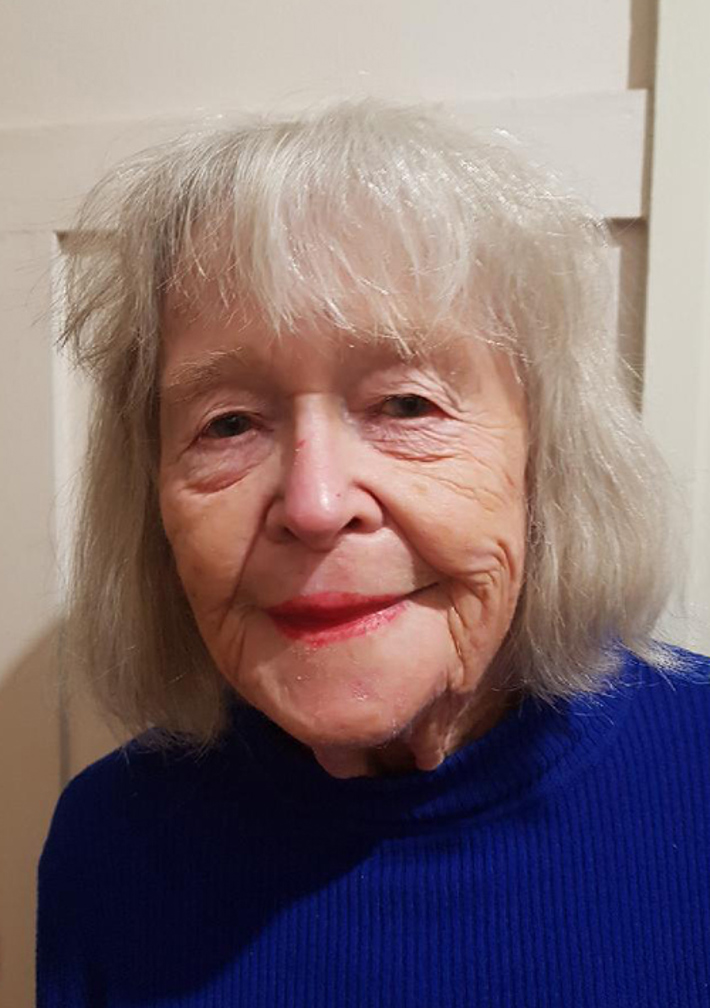 "We had to get into trenches to do drills at school. I actually had my first kiss in those trenches – in grade five with another boy at school. I was so surprised I couldn't believe what was happening!"
When American soldiers arrived in Melbourne, they took over Mac.Robertson Girls' High School, which then moved to Brighton Road State School. All the students at Brighton Road were moved to three other schools in the area and it was rumoured at the time that there were as many as three to a desk in some classrooms.
In 1942, a letter was sent home from school one day asking parents to sign an evacuation form to allow their children to be sent away from St Kilda if the threat of aerial invasion intensified. 
"I don't know if my mother thought the Japanese were going to march down Nightingale Street – where we lived – or what. But my mother refused to sign the form and instead took my brother and I away to Mount Evelyn."
They stayed for a year in Mount Evelyn, where Joan and her brother attended the small school that had just one teacher. Joan was in her sixth year at school and her education suffered greatly with the lack of resources and teacher attention.
While they were living in Mount Evelyn, Joan and her brother remained in the dark about the bombing of Darwin and the attack on Sydney Harbour. They learned of these events later when they returned to St Kilda in 1943.
They also found that American troops had become a prominent feature on the streets of St Kilda. Joan remembers walking to the Palais Theatre with her family each Friday night.
"We always walked there, right along Acland Street, and there would always be a long queue of American soldiers with their girlfriends waiting to get into the Galleon Coffee Lounge. Many of them would use the wait time to get more familiar with each other – they weren't going all the way, but they were making the most of their time together. As a young girl, I was spellbound!"
American soldiers also frequented Luna Park. Joan's brother recalls being frightened of the intimidating American military police, who would patrol the park keeping an eye on the soldiers. There were often fights between American and Australian troops, mostly because the Americans had more money, better uniforms and better food than the Australians.
Along with the Americans, there were many famous performers who visited St Kilda during the war and gave free performances on the lawns of the St Kilda Baths. These concerts were used to urge people to buy war bonds in support of the war effort.
Joan was a member of the Australian Air League, an aviation youth organisation. While membership was open to both girls and boys, girls could no longer be members after they turned fourteen.
One of the most vivid of Joan's recollections of the war is going with her parents to Station Pier to welcome home returning soldiers.
"The public were urged to turn up in large numbers for the welcome home. I will never forget that day. The vast crowd were completely silent as the first men were carried from the ship and conveyed off the wharf by ambulance. The sight of these men who feebly tried to raise their heads, or wave their stick-like arms, reduced the great silent crowd to tears. It was very different from the rah-rah reception that was envisaged and has been something that my brother and I have never forgotten to this day."