Janet Revill
Janet and her cousin made a plan to run away if Japan invaded. They loaded up their toys and dolls into a cart with socks and shoes, although didn't pack any food!
Janet was just four years old when the war started. She has an excellent recall of her early childhood, growing up in a small two-bedroom cottage in Chusan Street, St Kilda.
Janet attended the St Kilda and Balaclava Free Kindergarten before starting school at Brighton Road Primary School. When American troops took over Mac.Robertson Girls' High School during the war, the students from Mac.Robertson's moved to Brighton Road, and Janet and her classmates were moved to different schools. Janet was placed in Caulfield North for the remainder of the conflict.
Rationing and the restriction on certain materials meant that many children had to improvise for toys and games.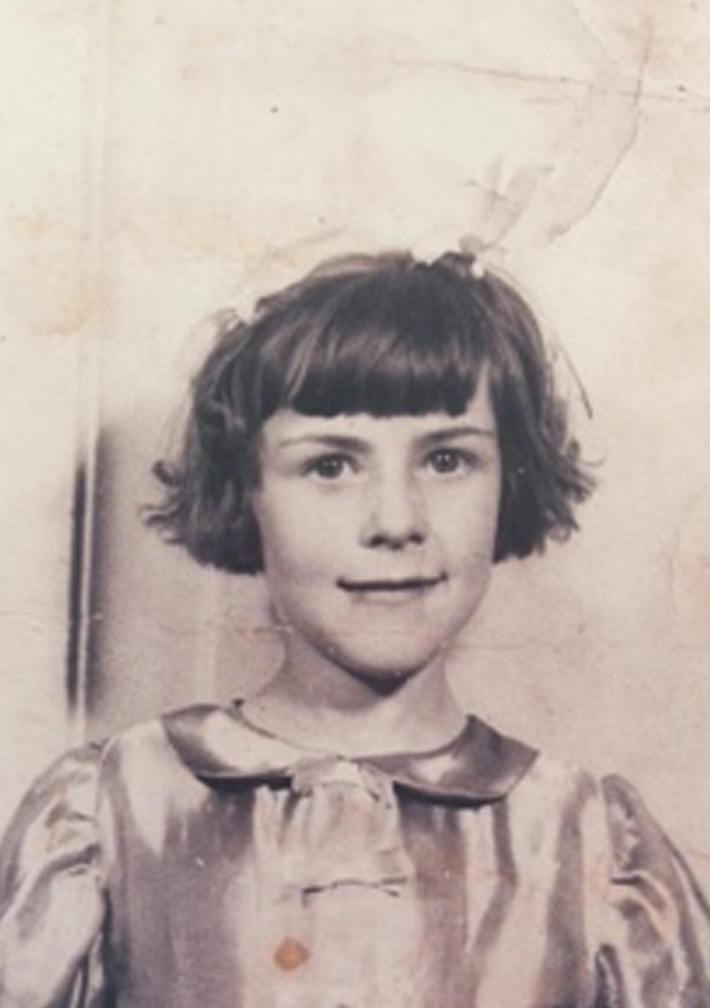 "There were shortages in rubber during the war, so we didn't have tennis balls or footballs, but we still played sports. We used to roll up newspaper into a ball and tie strings around it. We would wet it and the paper would expand into a make-shift football."
Janet's father enlisted in 1942, and while he stayed in Australia, he served up and down the east coast. The threat of Japanese invasion after the bombing of Darwin intensified. Janet recalls, "I can remember my mum and aunty talking about it, and wondering what they would do if the Japanese invaded with all the men in the neighbourhood gone."
As well as the picking up on the anxiety her mother felt, Janet was well aware of the general sense of fear that was in Australia, because she was an avid reader of the newspaper.
"I can remember being very scared of the Japanese invading. My cousin and I made a plan to run away if they did. We loaded up our toys and dolls into a cart with socks and shoes, although we didn't pack any food!"
Towards the end of the war, Janet's father spent some time at the Heidelberg Repatriation Hospital. Janet remembers going to visit him with her mother.
"I remember walking through the wards and seeing all these men doing strange things. Mum would say to me 'don't stare, they can't help it'. There was one man who was always fishing in a bucket of water. My dad would ask him 'have you caught any fish yet?' and he'd reply, 'they're biting but nothing yet'."
Janet missed the bus to school the day that the war finally ended. She was waiting at the tram stop when she saw men dancing around in the garage across the road, yelling out that the war was over. She went to school, only to be sent home singing and dancing with her classmates. "We expected everyone [serving overseas] to come home the next day of course," she recalls, "but most of them didn't come home for ages."