Stella Edwards
We're celebrating the work and achievements of significant local women this March for International Women's Day and Women's History Month.
Stella Edwards, spirited musician and artist
Sarah Stella Edwards (1883 to 1975), known as Stella at her preference, was born into a close-knit Sandridge pioneering family that was strong on talent and ability. Even so, she was notable among them as the independent, entrepreneurial and highly talented woman that she was. She was much admired.
Stella's mother was Sarah Whiteman, one of the earliest white children born in Victoria. Sarah had met Thomas Edwards when he worked as a blacksmith for the Whitemans in Collins Street. In 1863 Sarah and Thomas married and moved to Sandridge with their first surviving son in 1868.
Here Thomas trained as a farrier and soon had his own forge. They purchased a large property surrounding an 1854 gold rush pub at Bay and Rouse Streets, now The Exchange. Living next door in a timber cottage, they built a forge down the lane beside it, where Thomas and his sons would continue to service the horses of local firms into the 1950s.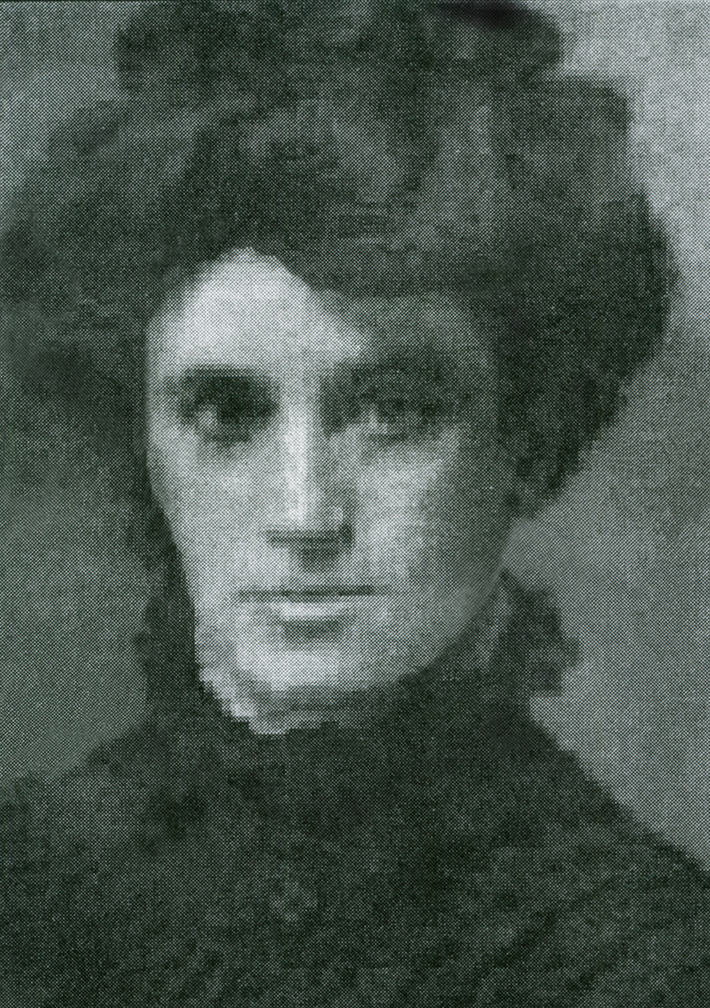 The forge, and subsequently built houses that provided good income, were future investments for his sons. They would need to support wives and children, whereas a daughter was expected to marry and produce a family, or if remaining a spinster, to stay at home to care for ageing parents. Stella Edwards never married, and not until her father died did she return home to live with and care for her mother.
Stella, two sisters and five brothers all attended Nott Street Primary, after which she took up the violin. She joined the Melbourne Symphony Orchestra, was an Associate member of the London College of Music, sang in the Graham Street Methodist Church choir and played in the orchestras that accompanied popular silent films of those days. She loved playing the intricate 'Flight of the Bumblebee' at concerts and family gatherings with a sister or brother accompanying. Most of her siblings had inherited their father's musical talent. Like him, several served as organists at various local churches.
The key interest of this active family was yachting. The men were Port Melbourne Yacht Club founders, and Stella spent happy hours sailing Port Phillip and Western Port Bays on her brothers' yachts, including Eli's celebrated S.J.S. racer. Known as Dick Edwards, Eli was noted as one of Australia's greatest all-time yachtsmen.
Stella invested in property, both in other suburbs and locally. At one such opposite Edwards Park, she lived herself for some years, letting out rooms. She also worked as a commercial artist, taught crafts, and painted in oils, and her house at Graham and Bay Streets was filled with her portraits and colourful paintings of flowers and birds.
Having been a glove maker in Melbourne, Stella was a fine needle worker who made her own clothes and handmade lace. Other interests were marquetry, woodcarving and decoupage.
When Thomas died in 1909, Stella returned to join her mother. The original family cottage, replaced in red brick, was where Stella cared for Sarah until her death in 1937. Stella herself died at 92.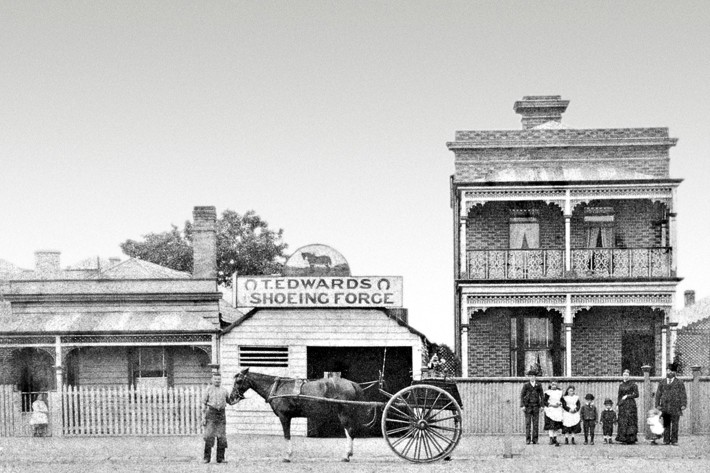 Port Melbourne Historical and Preservation Society
Thank you to the Port Melbourne Historical and Preservation Society (PMHPS) for participating in this International Women's Day and Women's History Month project.
The PMHPS was formed in August 1993 to foster interest in and knowledge of the history of Port Melbourne.