Parbin-ata Dr Carolyn Briggs AM
We're celebrating the work and achievements of significant local women this March for International Women's Day and Women's History Month.
Parbin-ata Dr Carolyn Briggs AM, Senior Boonwurrung Elder, community leader
N'arweet Dr Carolyn Briggs AM is a proud descendant of the Yaluk-ut Weelam People of the Boonwurrung from the Eastern Kulin nations and is the great granddaughter of Louisa Briggs, a Boonwurrung activist who was born near Melbourne in the 1830's.
Recognised as the keeper of history and genealogy of her People, Carolyn has been involved in developing and supporting opportunities for Indigenous youth and Boonwurrung culture for over 50 years. A big part of her work is defining her role as an elder and implementing her vision as a community leader.
Carolyn is an inspiring role model and completed her PhD on Indigenous knowledge transmission in 2020. She advises many of Melbourne's universities and major organisations on Boonwurrung culture and language.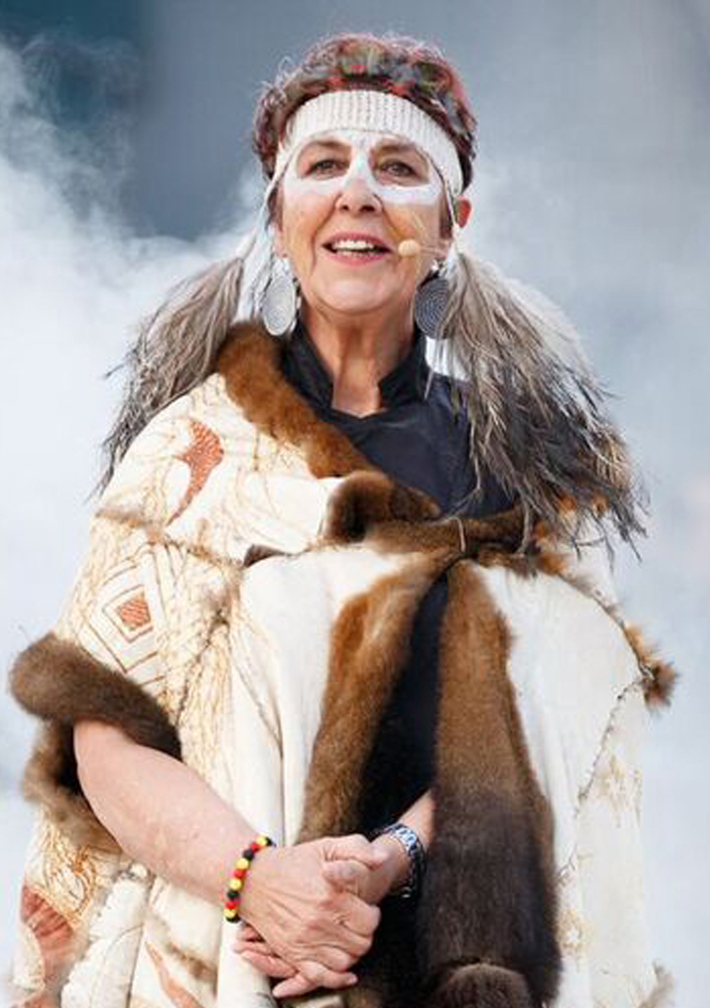 In 2019, Carolyn was awarded a Member of the Order of Australia for her significant contribution to the Indigenous community and was celebrated in the 2005 Victorian Honour Roll of Women and as the 2011 NAIDOC National Female Elder of the Year.
Carolyn is passionately committed to sharing the values and heritage of the Boonwurrung People and believes that a sense of a shared history of Melbourne is important in uniting the whole community. From this history, Carolyn has come to understand the significance of Boonwurrung values, how these are built on principles of sustainability, caring for Country, care for one another, and sustaining knowledge for a better future.
Carolyn's journey has defined not only her research, but her life and the lives of many others in and around her community.
Boon Wurrung Foundation
Thank you to the Boon Wurrung Foundation for participating in this International Women's Day and Women's History Month project.
The Boon Wurrung Foundation represents the Boonwurrung People, Traditional Owners and custodians of the lands from the Werribee River to Wilson Promontory and are proud members of the Eastern Kulin Nation.