Mirka Mora
We're celebrating the work and achievements of significant local women this March for International Women's Day and Women's History Month.
Mirka Mora, visual artist and cultural icon
Mirka Mora (1928-2018) is one of Melbourne's most revered and treasured artists. Mirka and Georges Mora immigrated from France in 1951. They made an enduring and everlasting impact on Melbourne's cultural fabric.
Mirka and Georges introduced their European-style dining to 1950s Melbourne, opening The Mirka Café in Exhibition Street, The Balzac in East Melbourne (the first restaurant to receive a 10pm liquor license) and finally The Tolarno French Bistro in St. Kilda in 1967.
Close to John and Sunday Reed, Charles and Barbara Blackman, Barrett Reid, John and Mary Perceval (later to become Lady Nolan), Lawrence Hope, Arthur Boyd, Joy Hester and Albert Tucker, Mirka and Georges were instrumental in the re-establishment of the Contemporary Art Society in 1953, in Melbourne.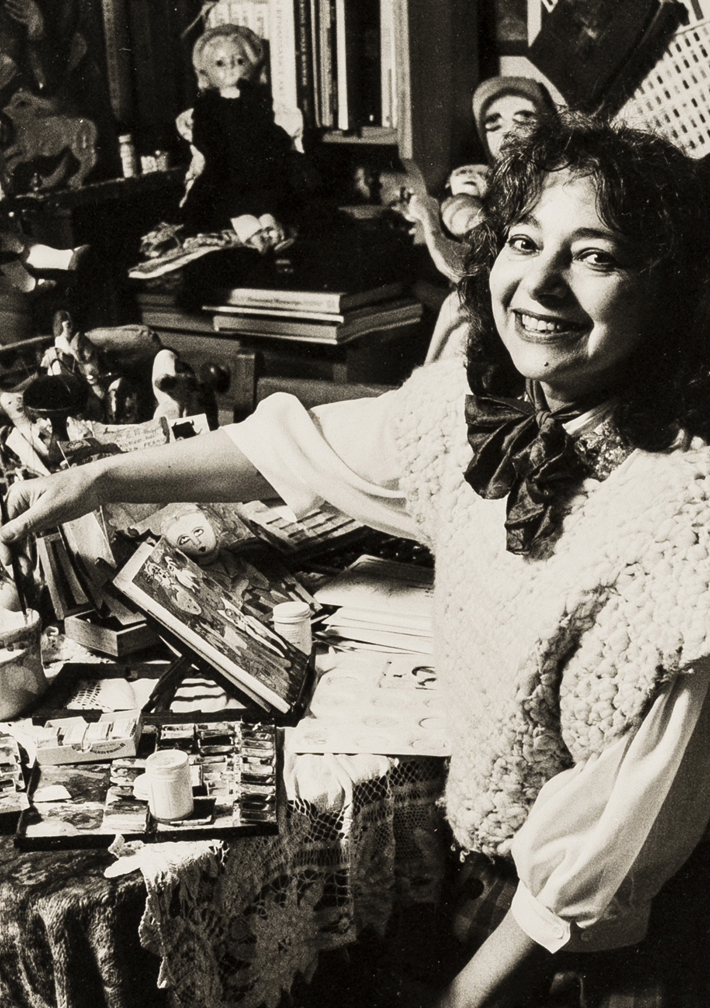 Mirka's passion to create continued and thrived on her arrival in Australia – her work celebrates humanity, life, love and the eternal wonder of the imagination.
Mirka's public artworks have become part of the city. They include the Flinders Street Station mural and St Kilda Pier. Mirka was also the first artist to paint an Art Tram in 1978.
Mirka's seventy years of making art have produced an extensive array of works using unique techniques – drawing, painting, embroidery, soft sculpture, mosaics and doll making. Her distinct and outstanding imagery has emerged from her passion for reading, her love of classical Greek mythology, her desire to reclaim and make sense of her childhood and ultimately her unwavering belief in the strength of humanity to unite us all.
Mirka wrote an autobiography, Wicked But Virtuous: My Life, published by Penguin in 2000. A second book was to come, Love and Clutter, published by Penguin in 2003.
Mirka has had over 80 exhibitions since 1956, including major exhibitions at Heide Museum of Modern Art.
Mirka died on the 27 August 2018. She was honoured with a State Memorial, attended by over 1200 people at her beloved Palais Theatre in St Kilda. Mirka is the first female artist to receive a State Memorial.
Following her death, Heide Museum of Modern Art acquired a significant portion of her art and belongings which were displayed in an exhibition, Mirka for Melbourne, in 2019/20, firmly establishing her place in the list of great Australian artists.
In 2002, Mirka was made an Officier de l'Ordre des Arts et des Lettres by the French Government.
Jewish Museum of Australia
Thank you to the Jewish Museum of Australia for participating in this International Women's Day and Women's History Month project.
Mirka Mora is the subject of a new exhibition: MIRKA at the Jewish Museum of Australia, 26 Alma Rd, St Kilda.
The exhibition runs until 19 December 2021.