Kelly Kotsonis
We're celebrating the work and achievements of significant local women this March for International Women's Day and Women's History Month.
Kelly Kotsonis, Greek community leader and founder of New Life Inc.
Kelly Kotsonis is the president of New Life Association, one of the most active Greek senior community organisations in the City of Port Phillip.
New Life Association was formed in 2005 and Kelly has been its president for 12 years now. It is a well-established group which offers various social activities to the members, such as weekly community meals and indoor activities, field trips and cultural tours, the celebration and practice of Greek tradition and peer support.
The 89 members enjoy the safe and culturally appropriate friendly engagement provided by the organisation where Greek is the main language of interaction and conversation.
Kelly also takes pride in the organisation being a great social connector for those Greek seniors who are socially isolated and a support resource to the members in need of care and assistance.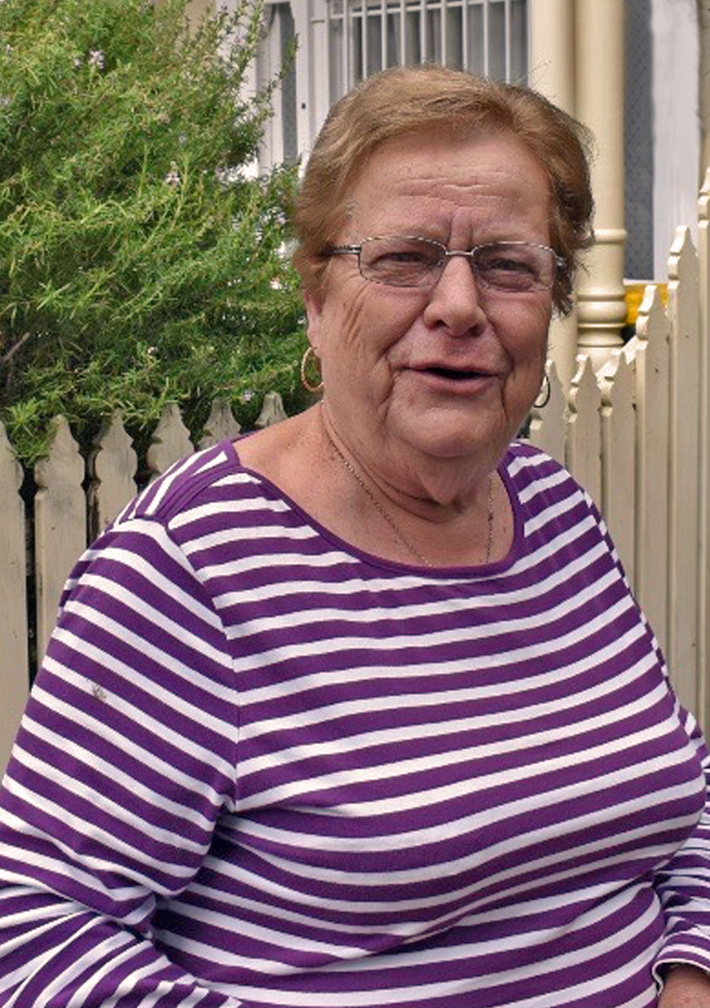 The City of Port Phillip works with and supports the activities of the New Life Association in the form of Diversity and Ageing and Meal Subsidy Grants and the use of Liardet Community Centre in Port Melbourne for their regular gatherings. The group also receives funding from the Multicultural Affairs Office of the Premier and Cabinet for organisational support.
Kelly migrated to Australia in 1961 at the age of 14. Everything in Melbourne was new to her; a different place from what she left behind in Peloponnese, Greece. Like many migrants, her parents were also hoping for a better life for their family in a new country.
Kelly was married to Peter Kotsonis at the age of 22. They are blessed with their twin boys, Harry and Kevin, whom she thinks have enjoyed more opportunities and freedom growing up in Australia compared to her early life in Greece. Peter would take their children to sporting events all the time, which she never experienced when she was their age. They played soccer and were part of the soccer team at Port Melbourne Soccer Club.
Kelly and Peter chose to live in Port Melbourne because it is close to everything – markets, Melbourne City and hospitals. She fondly remembers those early days in Port Melbourne when they celebrated birthdays, Easter and Christmas with half of Port Melbourne residents invited to the gatherings.
Wherever they live in Port Melbourne, Kelly feels lucky to have good neighbours. She has made a lot of friends in Port Melbourne whom she considers being part of her family.
"We take care of each other," Kelly said.
The New Life Association Inc.
Thank you to the New Life Association Inc. for participating in this International Women's Day and Women's History Month project.
The New Life Association brings together its members to enjoy cultural and social opportunities and activities as well as discuss issues relevant to its community.