Eva Briggs
We're celebrating the work and achievements of significant local women this March for International Women's Day and Women's History Month.
Eva Briggs, Boonwurrung Elder, humanitarian
Eva Briggs (1939 to 1991) was a quiet but remarkable woman who, despite major adversity in her life, unselfishly worked and cared for the disadvantaged in the St Kilda area.
Eva was born in Fitzroy and taken from her mother shortly after her birth. Eva's father had been tragically killed in an accident, just prior to her birth and, like many Aboriginal children at the time, Eva was taken from her mother and placed in an institution. Despite many efforts by her mother, Eva remained in the institution until she was old enough to leave.
Despite her abusive treatment in the children's home, Eva grew up to be a forgiving and caring person, who devoted much of her life to caring for the disadvantaged. In her younger days, she worked with the severely disabled in Brighton.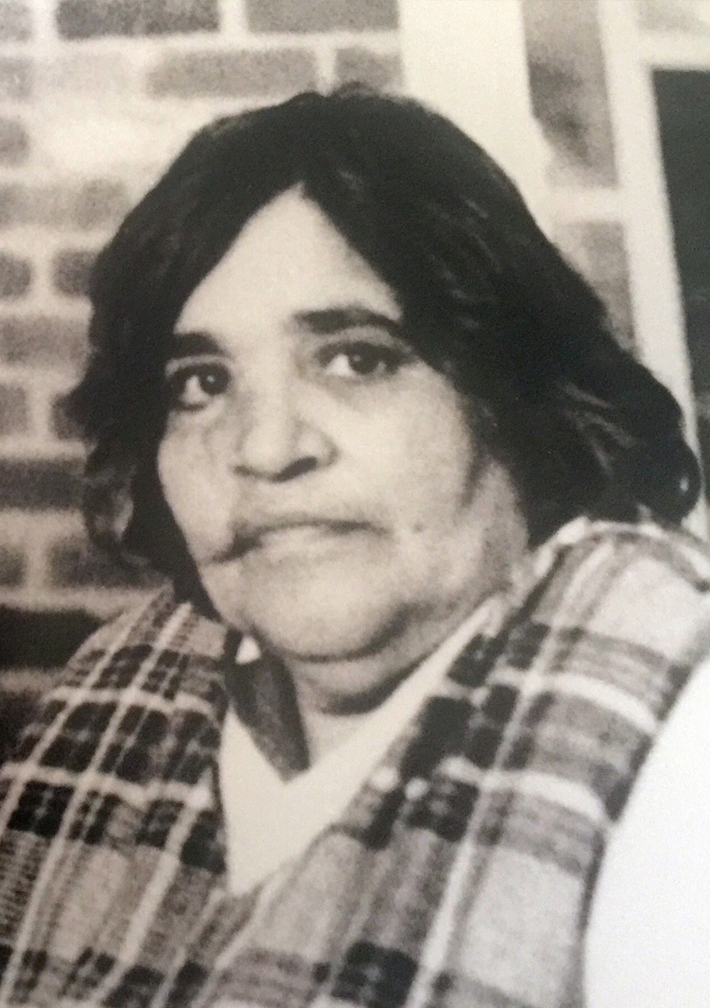 It was in her later years that Eva became well known for her charity and care in and around the St Kilda area. Despite having little income, Eva would regularly go around St Kilda and support the homeless with money and food. Her kindness and caring knew no bounds – she would not hesitate to give the last of her possessions to assist the homeless. This altruism brought her to the attention of Rev. Tim Costello, who could not sing her praises enough.
Eva's links to St Kilda were strong – her great grandmother, Louisa Briggs, had been born on the coast south of Melbourne, prior to the settlement of Melbourne. Eva became a well-known figure around St Kilda. She would attend Council functions and gather the leftover food and distribute to the homeless in the Park.
Eva always remained proud of her family and Boonwurrung heritage. She was particularly gifted as a pianist and would travel to the Aborigines Advancement League to play.
Eva passed away in her beloved St Kilda in 1991 – and many of those mourners in attendance at her funeral were a testament to her work and achievements in the St Kilda area.
Eva's generosity and care for others represented the generosity of spirit that was part of her Boonwurrung culture and heritage. Eva is survived by a talented daughter and grandchildren who have carried on with her courageous spirit and talented legacy.
The Boon Wurrung Foundation
Thank you to the Boon Wurrung Foundation for participating in this International Women's Day and Women's History Month project.
The Boon Wurrung Foundation represents the Boonwurrung People, Traditional Owners and custodians of the lands from the Werribee River to Wilson Promontory and are proud members of the Eastern Kulin Nation.