Esther Paterson
We're celebrating the work and achievements of significant local women this March for International Women's Day and Women's History Month.
Esther Paterson, visual artist
Esther Paterson (1892 to 1971) was born on 5 February 1892 in Carlton, Melbourne – the second child of Hugh and wife Elizabeth (nee Deans). Hugh, an artist, had migrated, along with his parents and siblings, from Scotland, arriving in Melbourne in March 1873.
In 1908 Esther, and her family moved to 'Inveresk', 258 Beaconsfield Parade, Middle Park - a house her father had built. Esther spent almost her entire life at 'Inveresk', a home that became a venue for social gatherings of Melbourne's artistic community and from which she married George Herman Gill on 2 June 1923.
Esther continued to live at 'Inveresk' along with her husband and her extended family, including sister Betty, who was also an artist. She died there on 8 August 1971.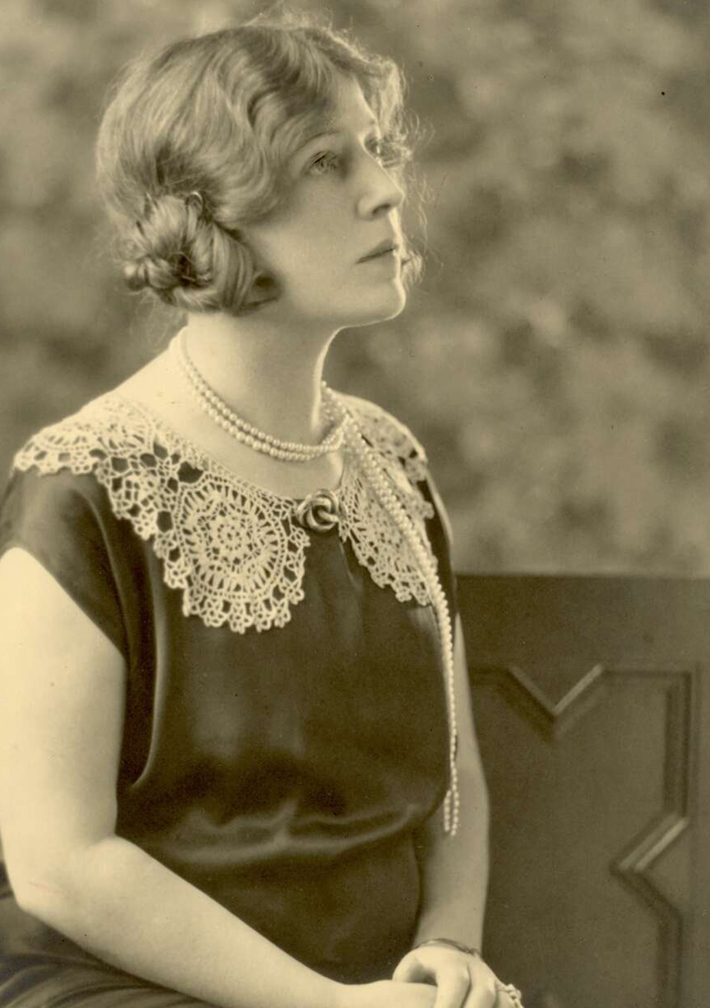 Esther Paterson was educated at the Oberwyl School in St Kilda and went on to study painting at the National Gallery School from 1907 to 1912, studying under Bernard Hall and Frederick McCubbin. During this period she submitted sketches to the Bulletin, Punch and Argus and became a regular contributor.
She also studied under Max Meldrum who instigated the tonal realist movement in Australia, using the balance and simplicity of tones to evoke the sitter. These underlying values underpin Esther's later paintings, whether they were of local scenes, portraits or still life.
Esther held her first solo exhibition in 1915 and began to receive recognition for her portraits. In 1926, W.B. McInnes won the Archibald Prize for his portrait of Esther Paterson but, despite entering many times herself and being a finalist, Esther never won. She was often described as a commercial artist and book illustrator, yet she was also acclaimed for her society portraits. She also painted many outdoor scenes from the first floor verandah of 'Inveresk', which overlooked Middle Park beach.
Esther was the first woman on the Council of the Victorian Artists Society (1954-68), became a Fellow of the Royal Society of Arts, London, and in 1966 President of the Melbourne Society of Women Painters and Sculptors.
Sources:
John Ford Paterson: a family tradition. Langwarrin, Vic, McClelland Gallery and Sculpture Park, 2010
Paterson, Esther (1892 to 1971) by Tom Frame IN Australian Dictionary of Biography, vol. 14, 1966 (MUP)
Middle Park History Group
Thank you to the Middle Park History Group (MPHG) for participating in this International Women's Day and Women's History Month project.
MPHG was formed in to promote awareness of and the preservation of Middle Park history. Membership is open and offers a range of activities including talks, walks and publications.