Elaine Miller OAM
We're celebrating the work and achievements of significant local women this March for International Women's Day and Women's History Month.
Elaine Miller OAM, St Kilda Mayor and Councillor
The St Kilda Historical Society has nominated Elaine Miller (1934 to 2019) for the International Woman's Day 2021 project.
Why Elaine? Well because she was amusing, persistent, a great friend and colleague and wanted to make changes that would benefit St Kilda.
Her persistence was demonstrated by the fact that she nominated and was successful in getting onto St Kilda Council in 1976 and remained as a representative for St Kilda East for a total of 14 years.
Elaine made her first tilt at Mayor in 1981 but the numbers in Council were even and on a draw from the hat she lost. Subsequently, however, she managed to exceed usual protocols and was elected as Mayor on three separate occasions in 1982, 1983 and 1989.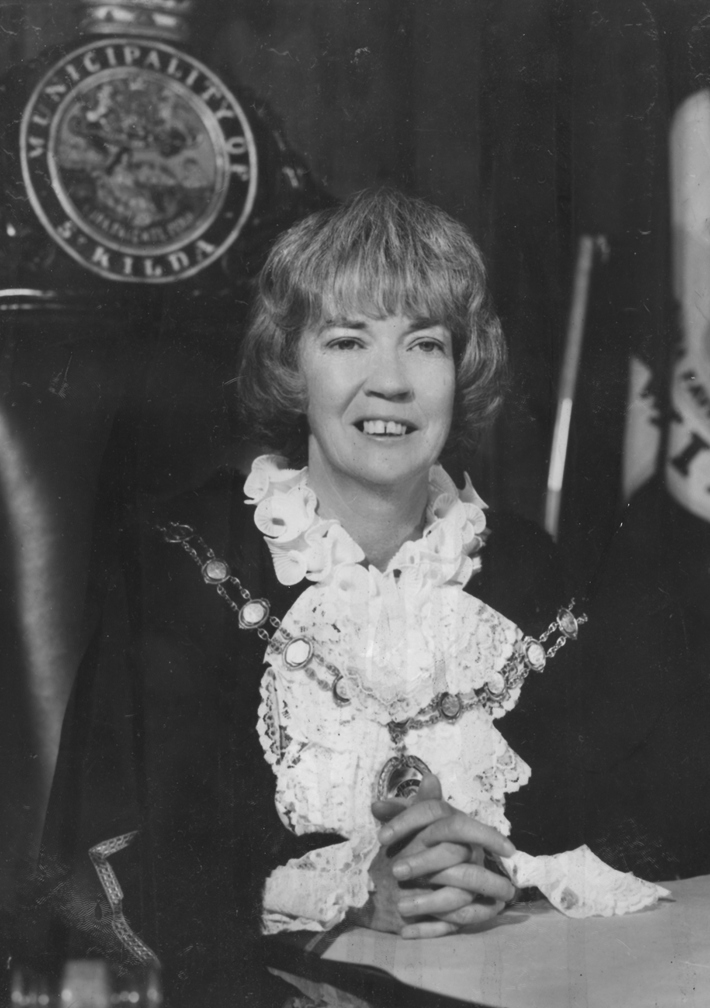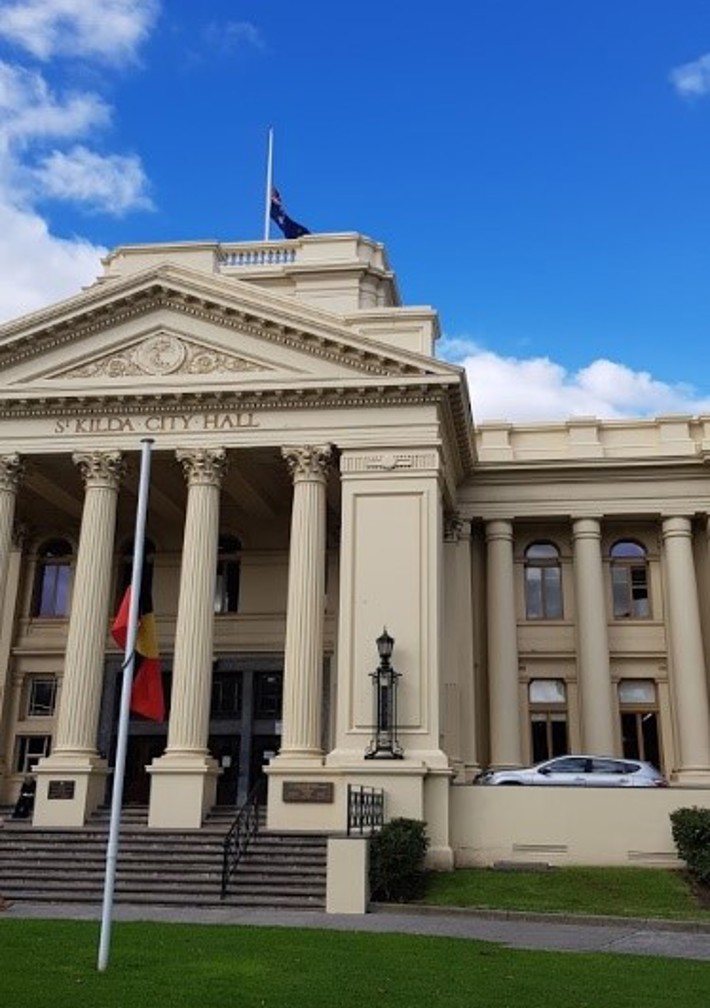 Always unassuming in her manner, her steely persistence was typified in the story of her decision to stand for Council in 1976. According to the history of St Kilda, the Councillors were surprised that a 'housewife' would nominate for Council, and even more chagrined when she succeeded, becoming the second woman elected to the St Kilda Council.
Within three years, three women were elected to Council:
Helen Halliday
Elaine
Marylou Jelbart.
Despite the adversarial climate of the times they managed to introduce and generally effect the following changes:
Foreshore height controls
planning reform to control flat development
heritage controls to save the remaining early buildings of St Kilda
rehabilitation of the St Kilda Foreshore and surrounds
reform of Council management
changes to assist women with childcare and kindergarten facilities
support for tenancy reform
funding film festivals and the arts
provision of drug rehabilitation facilities
provision of social housing, gay rights, reforms to license brothels and reforms to protect sex workers and regulate their work.
All of this was done in the face of fierce opposition and high levels of personal abuse at Council meetings and beyond. 'Three witches joined at the throat' was one of the many insults hurled.
Throughout much of her life Elaine battled failing eyesight. Despite the enormous amount of written material all councillors are expected to read, she always came well prepared and was an excellent Councillor and Mayor with her astute views and keen interest in the people she represented.
In 1981 she become a Justice of the Peace which included sitting at the Brighton Magistrates Court. She also sat on boards of theatres, film art and garden festivals, kindergarten and advisory committees. Later in life she greatly enjoyed being a marriage celebrant.
In 1995 Elaine received her OAM for services to the community which she vaguely described as 'a little award''
She was also a loving wife and devoted to her three children and many grandchildren. Nevertheless, her greatest public recognition should go to her time on the City of St Kilda Council where her charm and persistence saw her rewarded for her activism, community service and judgement.

On the day of her funeral her contribution was recognised by the (now) City of Port Phillip by flying the flag over the Town Hall at half-mast.
Helen Halliday
President St Kilda Historical Society, February 2021
St Kilda Historical Society
Thank you to the St Kilda Historical Society (SKHS) for participating in this International Women's Day and Women's History Month project.
The SKHS started in 1970 and celebrated its 50th year in 2020. The SKHS is committed to making their collection and research accessible and interesting to those who live here or want to know more about St Kilda.