Christina Rutherford Macpherson
We're celebrating the work and achievements of significant local women this March for International Women's Day and Women's History Month.
Christina Rutherford Macpherson, inspiration for Waltzing Matilda
Christina MacPherson (1864 to 1936) was born near Wangaratta on June 19 1864 to Ewan Cluny MacPherson and Margaret Brown Rutherford. The MacPherson family had come to Victoria from Scotland in 1854 and had taken up land in northern Victoria and New South Wales before moving to Dagworth Station, near Winton, in Queensland. However, the MacPherson's continued to spend considerable time in Victoria.
Fame came early to Christina MacPherson. In April 1865, Daniel Mad Dog Morgan, one of Australia's most notorious and sadistic bushrangers with a reward of £1,000 on his head, rode up to the MacPherson property of Peechelba in northern Victoria, introduced himself and ordered the family into the homestead dining-room.
The story goes that, having eaten well, Dan let his guard down.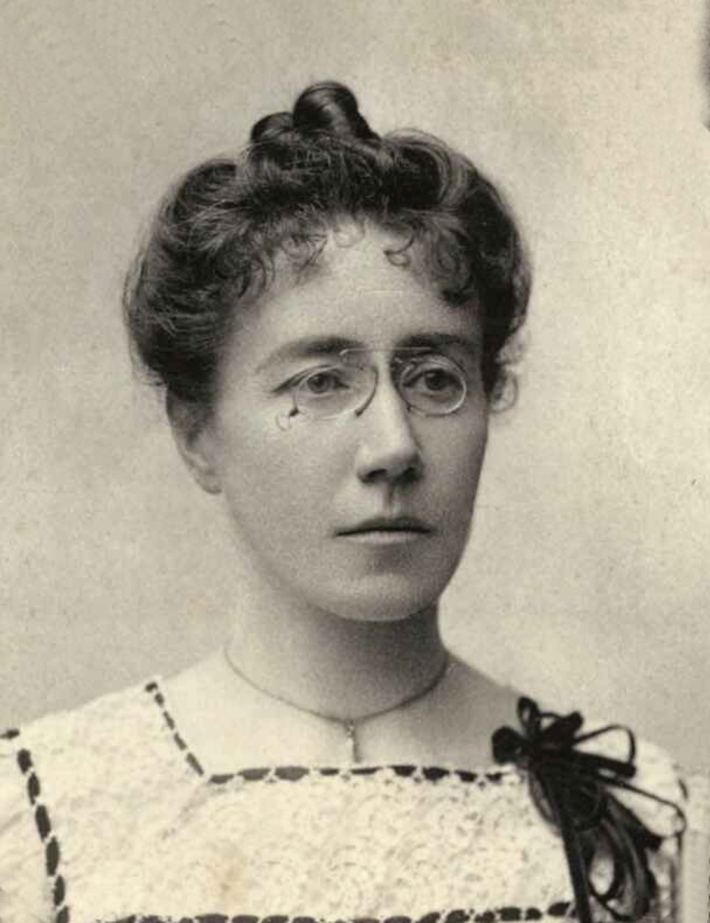 When baby Christina cried, nursemaid Alice Keenan was allowed to go the nursery to comfort her. Instead, Alice slipped from the house and ran to a nearby neighbour's to get help. At daylight, as Dan left the house, he was ambushed, shot and killed.
In April 1894, during a visit to her married sister at Camperdown, Christina attended the Warrnambool races where she heard, for the first time, the old Scottish ballad "Thou Bonnie Wood O'Craigielea".
Later that year Christina journeyed north to Dagworth where she entertained an old school friend, Sarah Riley and Sarah's fiancée, A B Banjo Paterson. Whilst entertaining her friends, Christina frequently played the haunting tune she had heard at the Warrnambool races.
A few months before this, the last great incident of the shearers' strike of 1894 occurred, when the strikers burnt down the Dagworth woolshed, killing more than 100 lambs. The station owner and three policemen gave chase; Samuel Frenchy Hoffmeister, one of the ringleaders of the strike, rather than be captured, committed suicide at a nearby waterhole. Banjo Paterson, stimulated by these events, began thinking about putting words to Christina's favourite tune.
Against this background, our national song, 'Waltzing Matilda' was born. Sarah Riley, it is claimed, broke off her engagement to Paterson because of his growing friendship with Christina. Because of this dalliance, Christina's brother Bob MacPherson went so far as to chase Paterson off the property at gunpoint. Reputedly neither girl ever spoke to the other again, nor did either marry.

Sadly, Christina received very little recognition for the song she helped create. Christina MacPherson died at Toorak on March 27 1936, aged 71. She is buried in a family grave in St Kilda Cemetery: Presbyterian, Compartment D, Grave 250.
Authored: (with some editing) by Patricia Convery from source notes by Pearl Donald and Kay Rowan.
Reference: Christina MacPherson (1864–1936), Cemetery Conversations, November 2007, p.1
Friends of St Kilda Cemetery
Thank you to the Friends of St Kilda Cemetery (FOSKC) for participating in this International Women's Day and Women's History Month project.
FOSKC aims to promote the conservation and appreciation of the St Kilda Cemetery as a place of remembrance, of historic importance and of natural beauty. They run a regular program of St Kilda Cemetery tours.
Email: info@foskc.org
Phone: 0407 542 607