Anu Bajwa
We're celebrating the work and achievements of significant local women this March for International Women's Day and Women's History Month.
Anu Bajwa, multicultural community leader
I am very passionate about social justice issues faced by migrants, asylum seekers and refugees. I have experienced and understand the challenges this cohort can undergo whilst trying to establish themselves in a new country. Having encountered social isolation myself, I actively participate in creating mechanisms to reduce social isolation.
As a Board member of Space2B, we take immense pride in supporting migrants, asylum seekers and refugees by participating in fundraisers (for example 'We are connected') which allowed us to develop training and support opportunities for future employment for this cohort.
Another effort to bring the community together in 2019 (new migrants and longstanding members of the community) resulted in co-hosting the City of Port Phillip's first ever Diwali festival.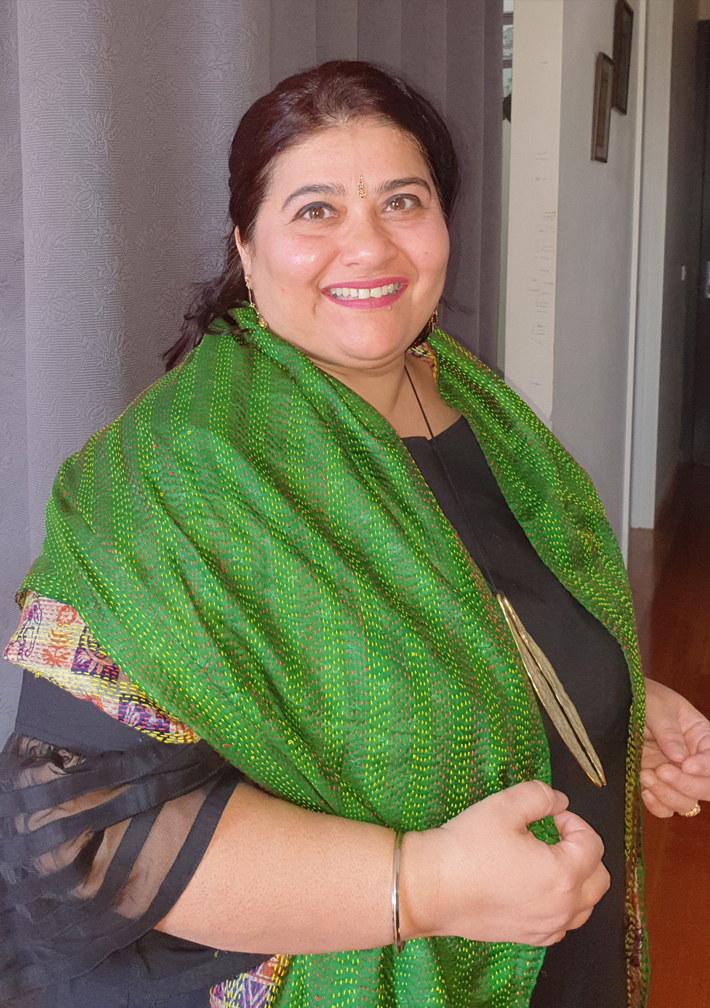 The event brought together the diverse local community, including St Kilda Primary School, Victoria Police, local artists, businesses and Space2B in a joyous celebration. We hope to do so again in 2021.
As a member of the City of Port Phillip's Multicultural Advisory Committee (MAC), I also have the opportunity to represent the voice of new migrants and bring the local community to the forefront.
I am passionate about bringing cultures and people together so we can genuinely exchange our cultural richness, partake in each other's celebrations and through these avenues become more familiar with the unfamiliar. A shared community landscape would reduce if not dispel social isolation.
I truly believe that where humans exist, social isolation must not!
Space2b Social Design
Thank you to Space2b Social Design for participating in this International Women's Day and Women's History Month project.
Space2b is an art and design social space that has been established to support people seeking asylum, refugees and newly arrived migrants to become financially independent and included.