Port Phillip business grants
The Economic Growth and Activation team offer various grant opportunities throughout the year to support businesses and activate high streets across the Municipality.
Current grants
No grants are available at the moment. Please visit Funds, grants and subsidies to review other Council grant opportunities.
Recent grant winners
2020/21 Love My Place High Street Grant Program
The Love My Place High Street Grant Program provided a funding opportunity for the community to bring beautification projects to High Streets. We are pleased to be supporting four incredible projects through this initiative via $15,000 grants, as well as a further two projects through the Community Arts Program.
Penguin Trail to Acland Village
In collaboration with the local Boonwurrung, Acland Street Village Business Association Inc. will install up to three larger than life penguins' sculptures with penguin footprints leading from the corner of Jacka Boulevard and Shakespeare Grove to Acland Street.
Elwood Village Beautification
In collaboration with a local artist impacted by Covid-19, Elwood Traders Association Inc will restore or recreate the welcome signs to Elwood Village located within the Ormond Rd roundabouts, as well as install up lighting for the signs and lighting the trees.
Illumination
Klarendon Pty Ltd will be creating lighting for enhancement at night to Clarendon St between Park and Dorcas Streets and possibly Coventry Street (subject to funds allowing it). The decorative lighting will be installed in trees and/or verandas, this would enhance the ambience and add to public safety.
Fitzroy Street Mural
Fitzroy Street Business Association Inc will build on the existing Fitzroy Street renaissance project, by commissioning an artist to paint a mural on the Jackson and Fitzroy Streets corner to further add colour and vibrancy to the precinct.
Ormond Road Street Art Project
Elwood Traders Association Inc will engage local artists to showcase their work by creating street art on the Ormond Rd laneway walls and the footpath on the high street.
Bank Street Butter Vision
Prince Wine Store in conjunction with a visual artist will project moving visual art on the façade of the old South Melbourne Butter factory in Bank Street.
Previous grant winners
2020/21 Love My Place grant winners
Love My Place Grants for 2020-2021 offered up to $10,000 for each successful recipient. A total of $100,000 was awarded for projects to be delivered from November 2020 to June 2021.
PLAYlist
Recipient: Red Stitch Actors' Theatre
Date: 25 to 28 March 2021
Location: Alma Park
PLAYlist is a festival of short plays, each inspired by a different song and the physical environment in which it is set.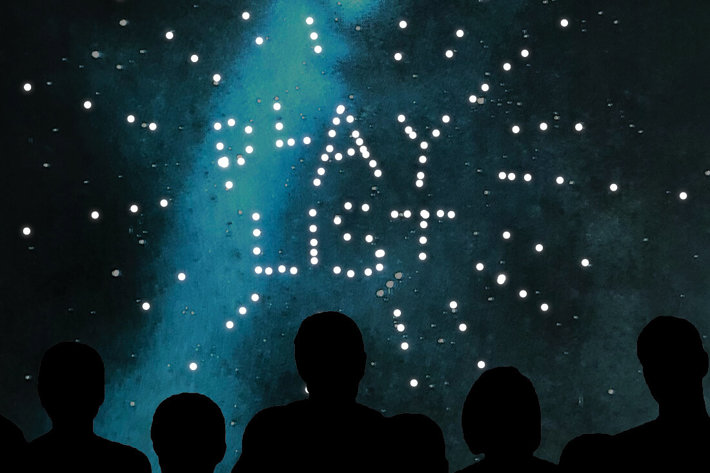 Musicians in Alleyways
Recipient: Alex Read Theatre Performance Inc
Date: March – June 2021
Location: Across the Municipality
Musicians in Alleyways is a video series of live concerts performed in the City of Port Phillip's Alleyways.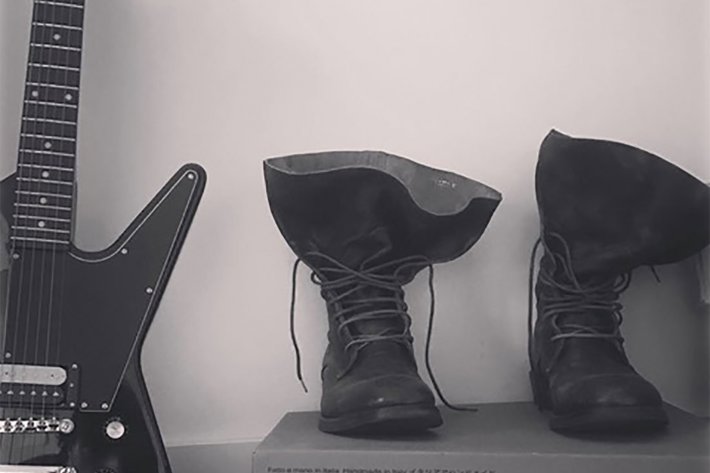 Sight and Sound
Recipient: Memo Music Hall
Date: 2 May 2021
Location: Albert St, St Kilda
Memo Music is an inclusive, indoor/outdoor festival showcasing locally made short films and the best of established and emerging performers, incorporating a diversity of talent and genres from the City of Port Phillip.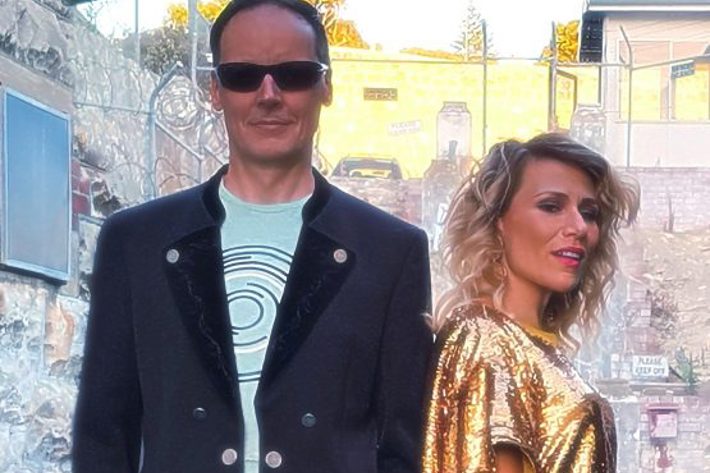 Albert Park Contemporary Art Walk
Recipient: Carolyn Menzies
Date: 26 to 28 March 2021
Location: Albert Park
Albert Park Contemporary Art Walk showcases art installations from some of Melbourne's wonderful contemporary artists.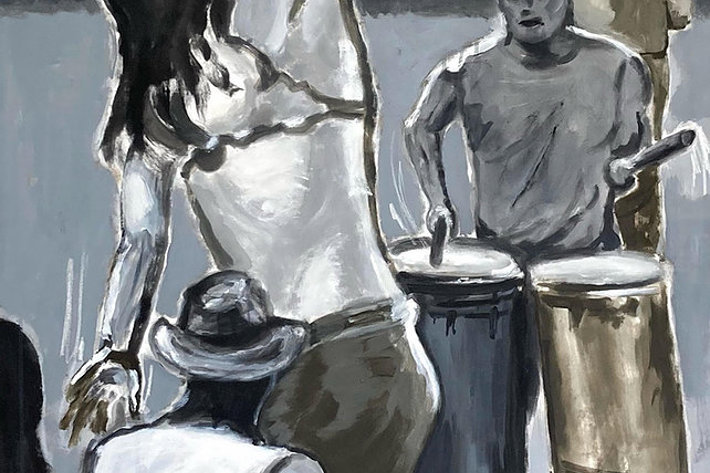 Curbside Carnies
Recipient: Sophie deLightful
Date: 6 and 9 December 2020
Location: Across the Municipality
Curbside Carnies offers a variety of roving circus acts from neighbourhood performers, including hula hooping, juggling, acrobatics, unicycle and fire performance.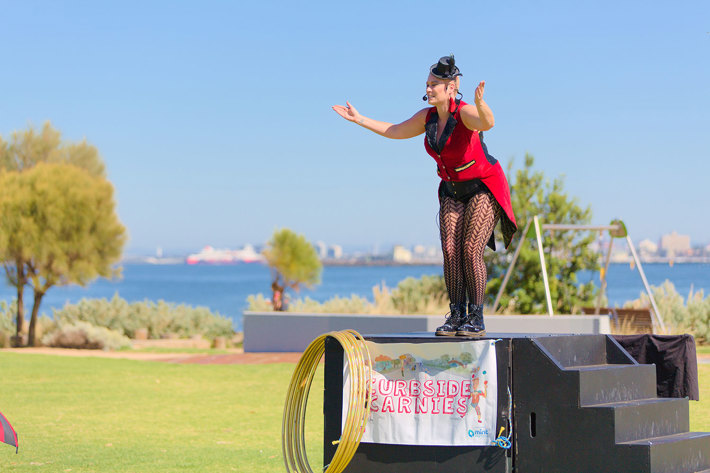 Helios – radiating light in a darkening world
Recipient: ILANEL™ Design Studio
Date: April 2021 – Ongoing
Location: St Kilda Road
'Helios' is an interactive street-art mural expanding upon the existing artwork, 'Atlas'.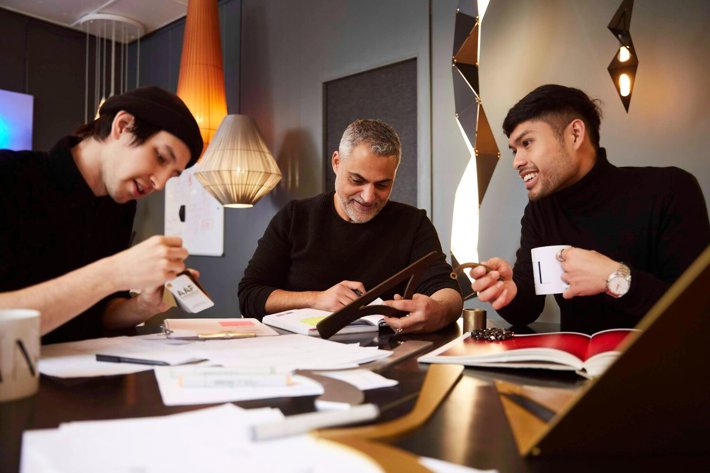 Portal Pop Up
Recipient: Rawcus Theatre Inc.
Date: 13 March 2021
Location: O'Donnell Gardens, St Kilda
Portal Pop Up is an interactive installation made by disabled and non-disabled artists inviting the audience to step away from the bustling urban environment into a soothing, enchanting space.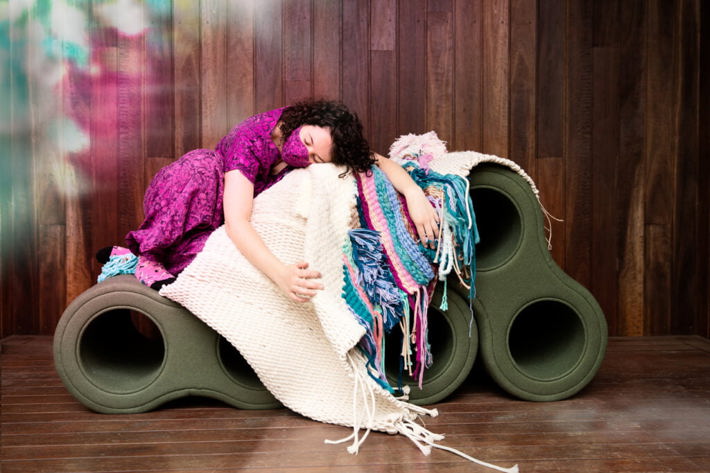 Open Arts Day
Recipient: National Theatre
Date: 20 March 2021
Location: J. Talbot Reserve
A free, family fun day, showcasing talents of the National Theatre Melbourne Drama and Dance students, plus free performing arts activities for children.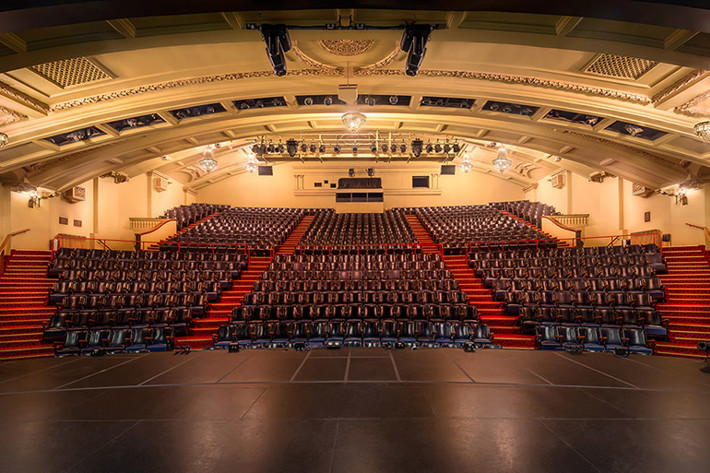 'connecting hARTS' St Kilda Peace Festival
Recipient: Planetary Healing Artists Association of Australia
Dates: 20 December 2020
Location: O'Donnell Gardens
The St Kilda Peace Festivals is a free community event with a focus on creating peace through the arts that support local artists, musicians and performers that have been devastated by COVID in 2020.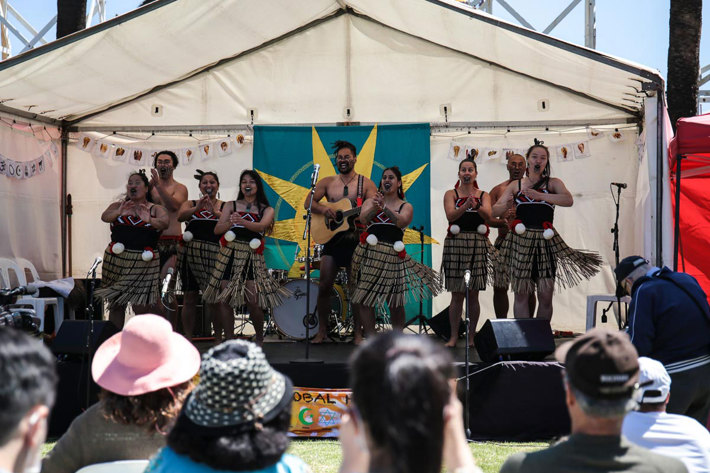 Rouse Street Greening Project
Recipient: Rouse Street Community
Date: November 2020 – 31 March 2021
Location: Rouse Street, Port Melbourne
Rouse Street Greening Project provides planter boxes lined along the nature strips, filled with beautiful Australian indigenous plantings.