Business parklets
Council has options for business owners who are thinking of extending their trade beyond the footpath.
Applying for a Business Parklet
Parking bays outside of businesses have been re-purposed to increase footpath trading and provide a safe, physically distanced environment for diners.
Please note, businesses must fund the design, build, installation, removal and maintenance of parklets. Parklets can be open to the public daily subject to Victorian Commission for Gambling and Liquor Regulation (VCGLR) licensing and permit conditions.
We can install large 600mm x 600mm timber planter boxes, with plants for the corners of your Parklet. Businesses need to provide barriers (with no gaps) to go in-between these as well as any loose furniture required. We can also provide Disability Discrimination Act (DDA) compliant ramps for accessibility if required.
To find out more, download the Business Parklets Guide (PDF 1.1 MB).
Currently, Business Parklets are permitted on a temporary basis until a long term policy is finalised. To apply or enquire about a temporary Business Parklet, lodge a request online via Online Services.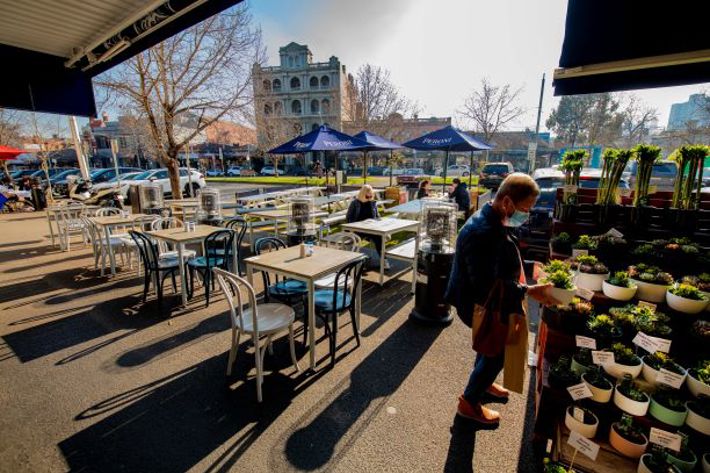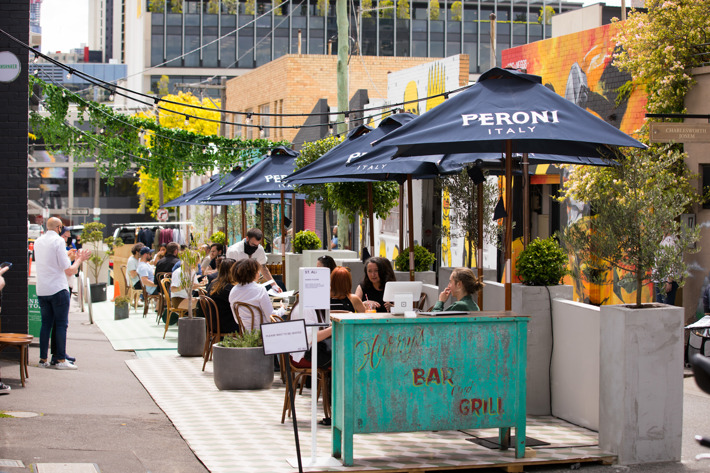 In February 2021, Business Parklet recipients and the community told us...
There was 66 per cent of businesses that were able to retain staff by implementing their Parklet.
There was 70 per cent of businesses that were able to employ new staff.
The increased average revenue rate since re-opening in comparison to pre-COVID levels was 5 per cent.
Those who visited a Parklet rated their experience on average nine out of 10 when asked if they would recommend Parklets to friends and family.
If a Business Parklet is not a suitable option due to your location, you may be able to extend your dining area outdoors into public open space, such as a park or reserve adjacent or across from your business.
Further information on what can be permitted under an outdoor extension of trade can be found in the Public Space Trader Application Guide (PDF 496 KB).