Business parklets
Council has options for small business owners who are thinking of venturing onto the footpath ­– and not only for outdoor dining.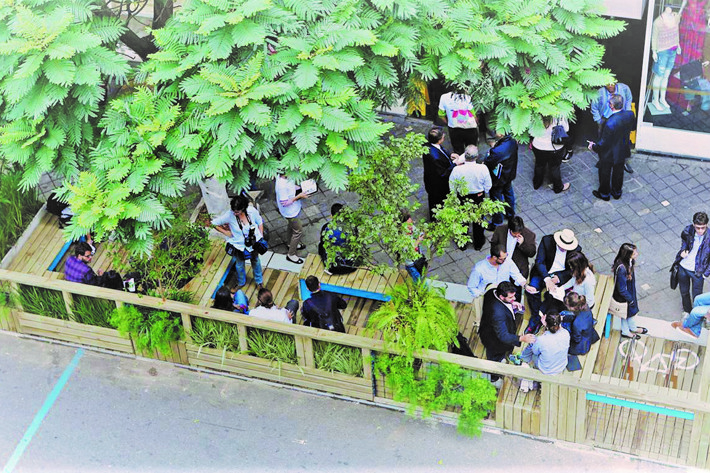 Are you keen to re-open and increase patron numbers?
Council is looking to re-purpose parking bays outside your business to increase footpath trading and provide a safe, physically distanced environment for your patrons.
Parklets can be open to the public daily.
To find out more, download the Business Parklets Guide.
To apply for a business parklet, please complete the below form.
Please note, businesses must fund the design, build, installation, removal and maintenance of parklets until April 30 2021, when the CEO Delegation ends for the reactivation of public space.
The Government is also supporting businesses adapting to outdoor dining and entertainment with the outdoor eating and entertainment package grants.
If a business parklet is not a suitable option due to your location, you may be able to extend your dining area outdoors into public open space, such as a park or reserve adjacent or across from your business.
Further information on what can be permitted under an outdoor extension of trade can be found in the Public Space Trader Application Guide (PDF 496 KB).