South Melbourne Market External Food Hall
We're enhancing your dining experience at the market with a new undercover seating area.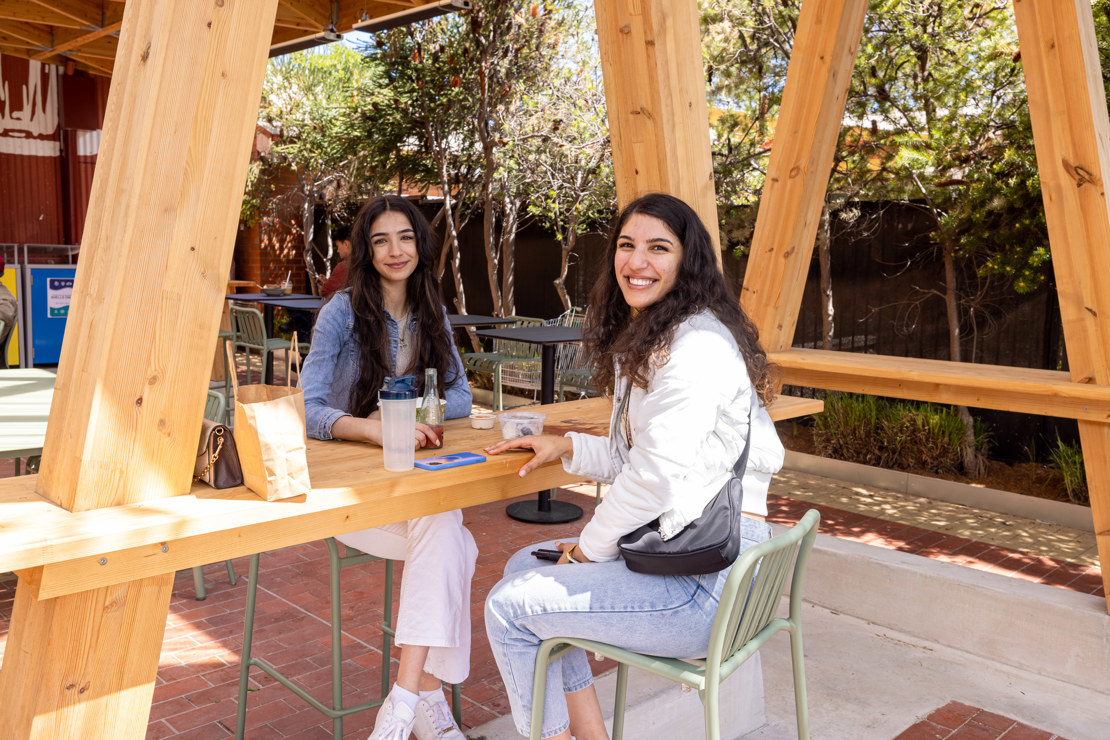 Location
South Melbourne Market, Coventry and Cecil streets, South Melbourne
Cost
This project is funded by the Australian Government's Local Roads and Community Infrastructure (LRCI) program.
Why are we doing this?
South Melbourne Market is a well-known destination for delicious food. As demand continues to grow, it becomes more difficult to accommodate all of our customers. That's why we built a great new outdoor seating area to increase our capacity, improve safe movement around the market and accommodate our hungry customers. To ensure the area is usable all year round, we've built an undercover structure over a large part of the seating area.
The impact
The previous alfresco space only accommodated a small number of people and did not provide an inviting space for customers to spend their time. This project provides patrons with a suitable dining area and makes their market experience even more enjoyable.
Objectives
The objective of LRCI-funded projects is to deliver infrastructure and public space changes that will help us improve safety, access and amenity throughout our City.