Shakespeare Grove Drain and Brookes Jetty
Melbourne Water is replacing Shakespeare Grove stormwater outfall to make it safe for the public and ensure it continues to reduce the risk of flooding to surrounding suburbs for many more years to come.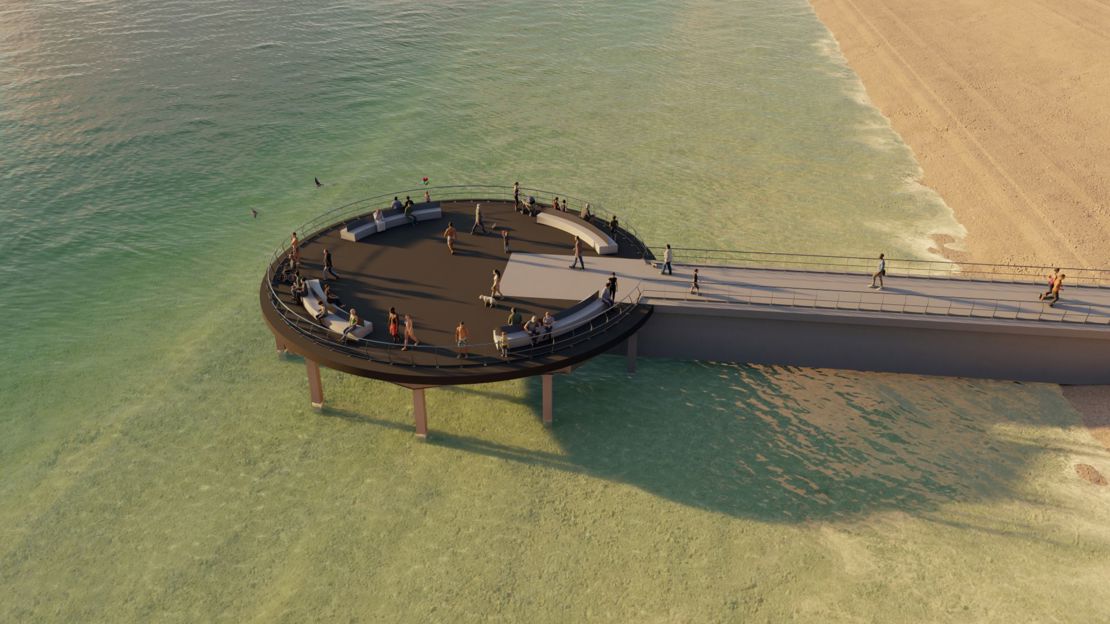 Location
St Kilda forshore, St Kilda
Cost
Why are we doing this?
Objectives
Shakespeare Grove main drain upgrade
Construction commenced in early 2021 and is expected to be complete by late 2021 to replace the Shakespeare Grove main drain outlet on St Kilda Beach and construct a new viewing platform. 
The drainage system, including drain outlets, plays an important role in taking stormwater safely away from properties, roads and built-up areas, which minimises the impacts of flooding.
By delivering a viewing platform, the project will also create a destination point for the community to enjoy.
Brookes Jetty
Brookes Jetty previously extended over the top of Shakespeare Drain and out into the Bay.
At the Council meeting on 27 October 2016, Councillors unanimously passed a motion about Brookes Jetty following community concerns about its removal by Parks Victoria. 
The motion states that Council:
Acknowledges community concerns over the removal of Brookes Jetty and recognises the strong value attached to this asset and the experiences that it has provided
Asks Parks Victoria to make suggestions for an appropriate recreational structure at Brookes Jetty as per 5.4 of the St Kilda Foreshore Urban Design Framework
Supports public safety as the key determinant in decision-making related to the removal of the Brookes Jetty
Asks State Government for the prioritisation of government investment for the redevelopment of the St Kilda Pier and construction of the separated penguin boardwalk.
Community members raised concerns about Parks Victoria's removal of Brookes Jetty in St Kilda in 2015. Parks Victoria acknowledged to Council they did not sufficiently notify the community in advance.
Parks Victoria advised that the jetty has been the location of at least one fatality and several serious spinal injuries in recent years. The City of Port Phillip supports efforts to reduce water related deaths and injuries.
Council had no authority regarding the jetty as it was not subject to a heritage planning overlay so any works undertaken by the public land manager (Parks Victoria) do not require planning approval.
The jetty was not able to be used by boats as it was in a no-boating zone.