Pakington Street Reserve upgrade
Park refurbishment works will see the creation of a larger irrigated lawn areas and larger irrigated garden beds, an improved path surface, a new irrigation system, new park lighting, playground improvements, new park trees and the inclusion of a small community garden.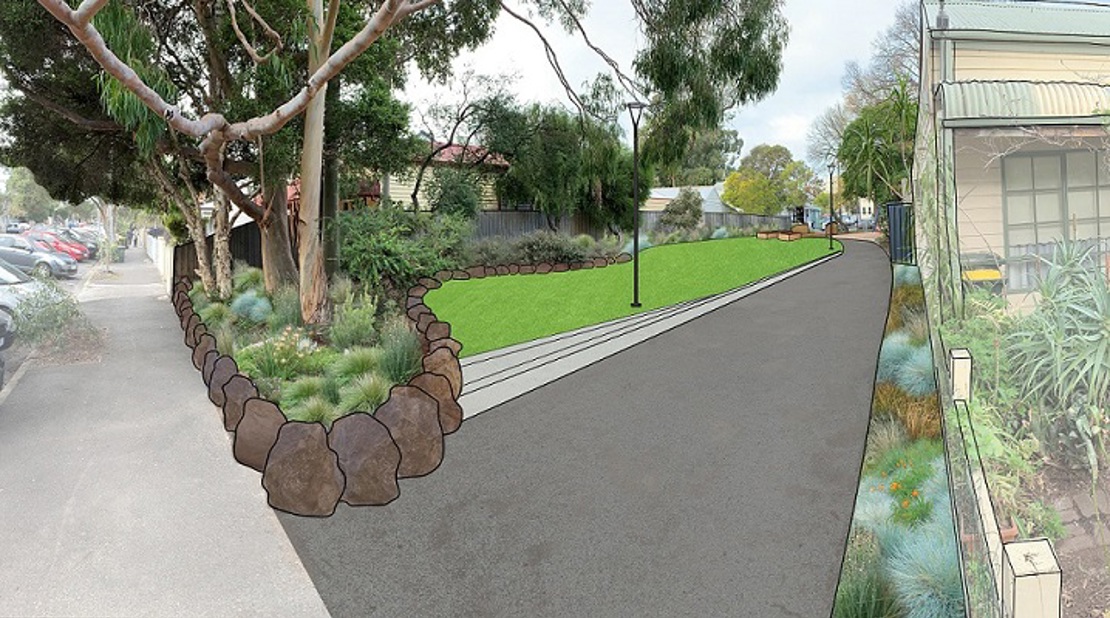 Location
Pakington Street, St Kilda
Cost
Why are we doing this?
Pakington Street Reserve is being upgraded to maintain Council's commitment to 'extend, connect and diversify our open space network to cater for increased demand' (Council Plan Direction 4.1C).

Pakington Street Reserve is an important local park and playground in St Kilda, one of only two parks in its catchment area.  In addition to serving the open space needs of this residential area, Pakington Street Reserve is a heavily used thoroughfare connecting the Carlisle Street and the St Kilda Library through to Inkerman Street.
The impact
During construction pedestrian access through the site will not be possible during certain periods. We will keep you informed when construction dates are confirmed and ensure that we minimise disruption to the park.
Objectives
Features of the design include:
Making the park feel more open and inviting
Views into the park from Pakington Street will be opened up to allow clear sight lines through to the southern end of the reserve and to the bridge over Shakespeare Drain
The existing central grass area will be extended towards the Pakington Street entrance inviting users to enjoy the newly irrigated lawn.
More and improved planting and new central feature trees
Existing garden beds will be extended as well as new garden bed areas being added, all of these will be irrigated
Trees along with successful plants within existing garden beds will be retained whilst new and attractive plantings will be added to all garden beds
New deciduous feature trees will be planted within the grass lawn area to provide shade during summer.
Improvements to the existing playground
The existing playground will be consolidated and improved with new play elements added to the space.
New lighting throughout the reserve
New and more efficient lights will be installed throughout the reserve to illuminate the path and other areas of the park during the night.
More and improved furniture
The existing park benches will be relocated within the reserve to locations near the playground, the community garden and facing the lawn
A rubbish bin enclosure and a drinking fountain will be new additions.
New community garden within the reserve
A community garden of raised wicking garden beds will be added at the southern end of the reserve near the bridge connection to Lynott Street, this garden will be open to use by any members of the local community that would like to get involved;
This community garden is being funded by a local community group through a local grants program;
If you would like to get involved with the community garden group please email bookwormgarden@gmail.com