M.O. Moran Reserve dog park
We have received $275,000 through the DELWP Local Parks Program for a new enclosed dog off-leash area in MO Moran Reserve in Elwood.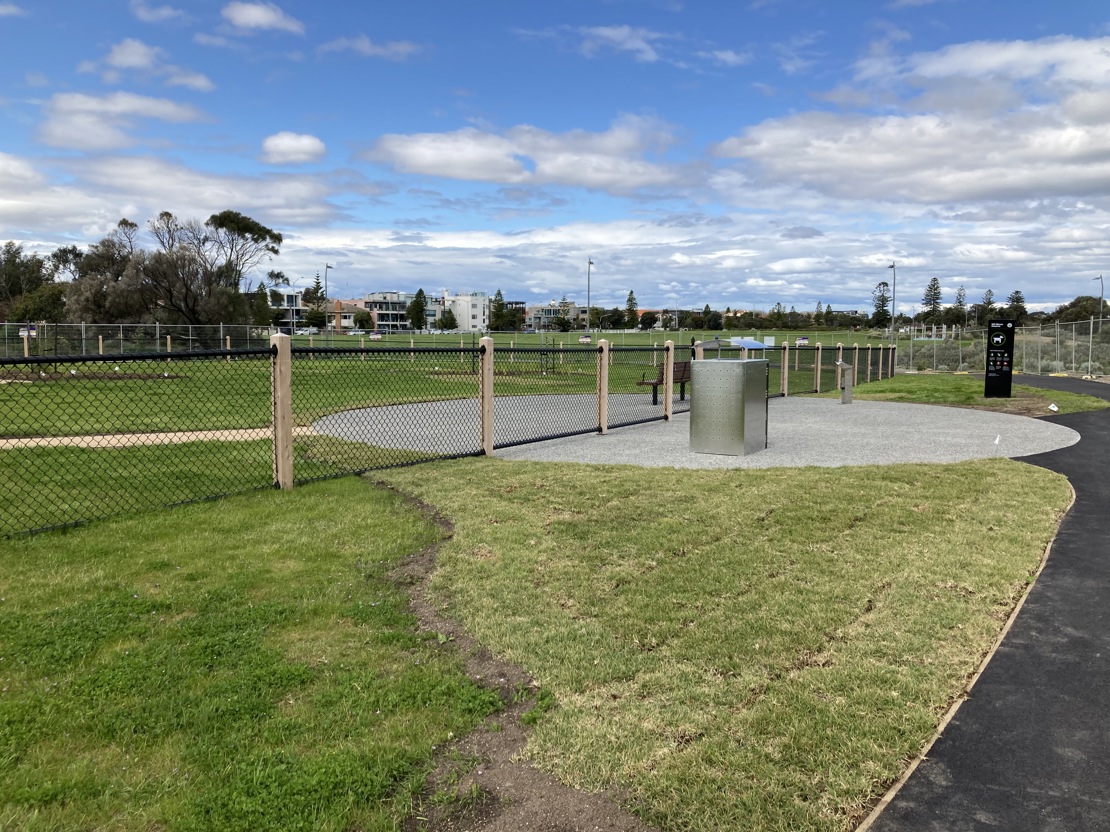 Location
M.O. Moran Reserve, Elwood
Cost
$275,000, funded by the DELWP Local Parks Program
Why are we doing this?
We know that dogs need room to run and play without a leash in a safe and accessible public space. That's why we are working with the Department of Environment, Land, Water and Planning (DELWP) to design an off-leash dog park at M.O. Moran Reserve. The park is ideally located in on the Elwood foreshore so dogs and their owners can enjoy the freedom of our open spaces close to parking and the Bay Trail.
The impact
Construction is now completed and we are waiting for the turf to establish and grow. The park will be opened to the community in late October. 
Objectives
Surrounded by a fenced off space, the park will provide a safe space for dogs to run and play as well as accommodate the needs of dog owners in our community with amenities that dogs and their owners can enjoy. This includes seating, paths and access points from the car park and surrounding areas, multiple rubbish bins and drinking fountains with dog bowls so they can stay hydrated.
We have installed garden beds that enhance the natural environment and provide additional play spaces and shade through tree planting in the park.
Get the latest news straight to your inbox
Divercity brings you the latest City news, what's on, service updates and local exclusives, such as discounts and freebies.
To keep up to date with news about your City and Council, sign up now.