JL Murphy playground and driveway works
A new playground, landscape integration works and a driveway for the new pavilion were opened to the public in December 2020.
Location
JL Murphy Reserve, Williamstown Road, Port Melbourne
Why are we doing this?
In late 2018, we sought your feedback on a draft concept plan for a new playground at JL Murphy Reserve. This project was put on hold while the sports pavilion was being constructed.
We have been working on finalising the design based on the feedback received as well as taking into consideration the design of the new pavilion and existing trees.
Once the pavilion construction was completed, we were ready to start works on the new playground, as well as driveway access in front of the pavilion and other landscape works, to connect the pavilion and playground to the surrounding reserve.
The impact
Works began in July and continued until early December 2020. All areas of JL Murphy Reserve are now open to the public.
Objectives
These works aim to improve access to the park and pavilion area, achieve landscaping and park integration and provide a new playground and recreation facilities.
Playground
Two large play structures, one junior and one senior, to cater for children of all ages and abilities
Three new swing units including a large 360-degree basket swing
Carousel
Musical elements and nature play activities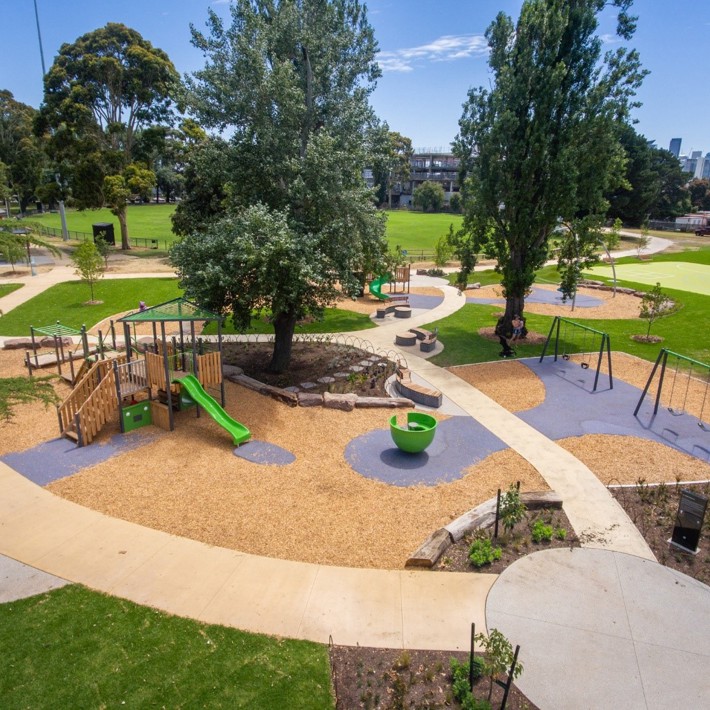 Recreation
Half sized basketball or netball court.
Landscaping and park integration
Seating, bins and bike hoops
Upgrade of the exiting BBQ space
Over 50 new trees and garden beds
New paths and lighting
Turfed mounds to re-use soil stockpiled from the pavilion works
Pavilion driveway
New driveway and four parking bays, two accessible, to service the park and pavilion area
Tree planting and a raingarden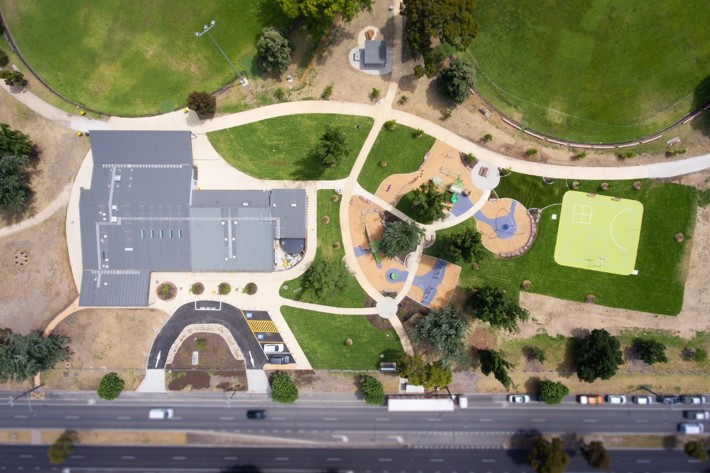 Contact us
For more information about the upgrade please contact the Open Space Team.
Online Online Services
Phone: 03 9209 6777
Post: Open Space, City of Port Phillip, Private Bag No. 3, St Kilda PO VIC 3182