Eastern Reserve upgrade
We are upgrading Eastern Reserve to create a more useable park and improve growing conditions for the mature trees.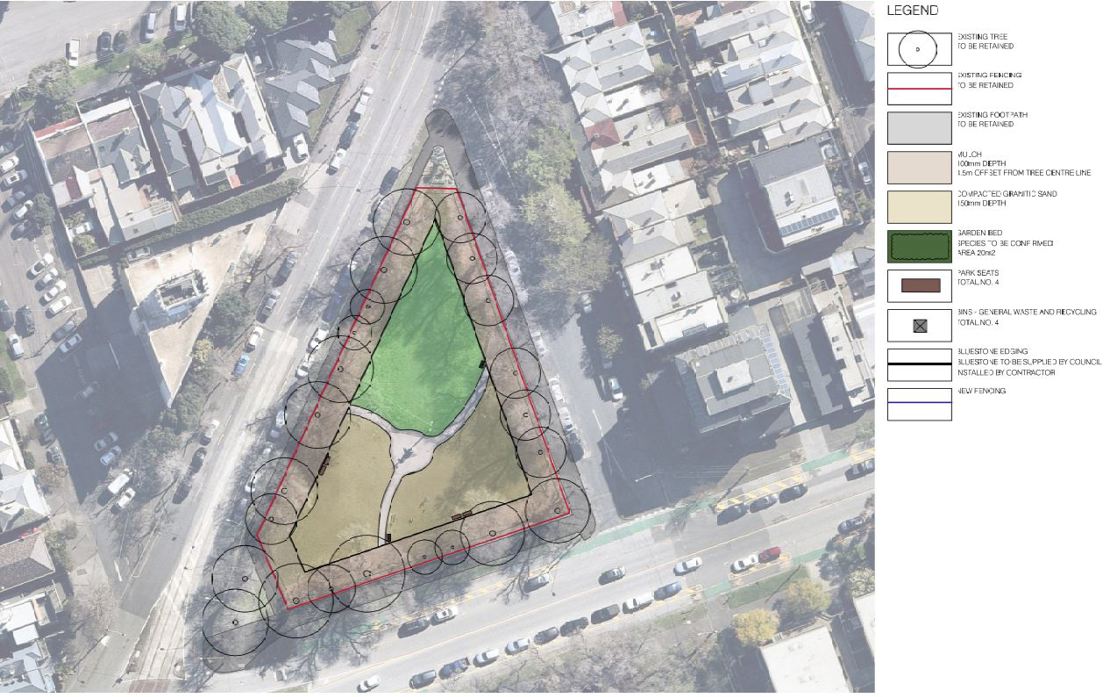 Location
Eastern Reserve, South Melbourne (while works are ongoing, alternative nearby off-leash dog parks include Albert Park, M.O. Moran Reserve, Gasworks Park and Kingsway fenced dog park).
Cost
Council has committed $140,000 to upgrading Eastern Reserve.
Milestones
Construction begins. Access to Eastern Reserve closed to the public.

Eastern Reserve reopens for public use.
Why are we doing this?
We recently closed Eastern Reserve to ensure the ground cover continues to act as a barrier to contaminated soil throughout the park. Eastern Reserve grass was also in a poor condition owing to shade and heavy use.
The intention of this project is to create a more useable park surface.
From 6 Nov until 16 Nov 2022, we asked the community for feedback on possible changes to Eastern Reserve. During this time, we held an online survey and had staff on site doing intercept surveys.
Who we heard from
112 responses were received
Responses were received from 84 unique IP addresses, indicating that some households responded more than once (11 responses came from 1 IP address)
55 per cent of respondents attend the park more than once a week
65 per cent of respondents attend the park with a dog
What we heard
Neither option received a significantly high level of support from respondents.
People who didn't bring a dog to the park were very unsupportive of either option for surface covering (87 per cent Option 1 and 74 per cent for Option 2)
People who brought a dog to the park were more supportive of Option 2 – combination granitic and turf.
People who brought a dog to the park were supportive of a combination of natural and manufactured dog play elements.
Following consultation, we are starting works on this park in January 2023 with the following improvements:
Reinstatement of two grass areas to granitic sand.
Reinstatement of one area with an upgraded turf surface.
An upgrade to the existing irrigation system.
Extension of the mulch under the trees for improved tree health and water conservation in tree root zone.
Relaying of existing bluestone edging to path.
Asphalt paths to new levels.
New park benches.
Objectives
The goal of this project to provide a more permanent solution by introducing a granitic sand surface. Granitic sand is a hardy solution that works well in shaded areas, drains well and is easy to maintain. 
Examples of granitic sand