Cruikshank reserve planting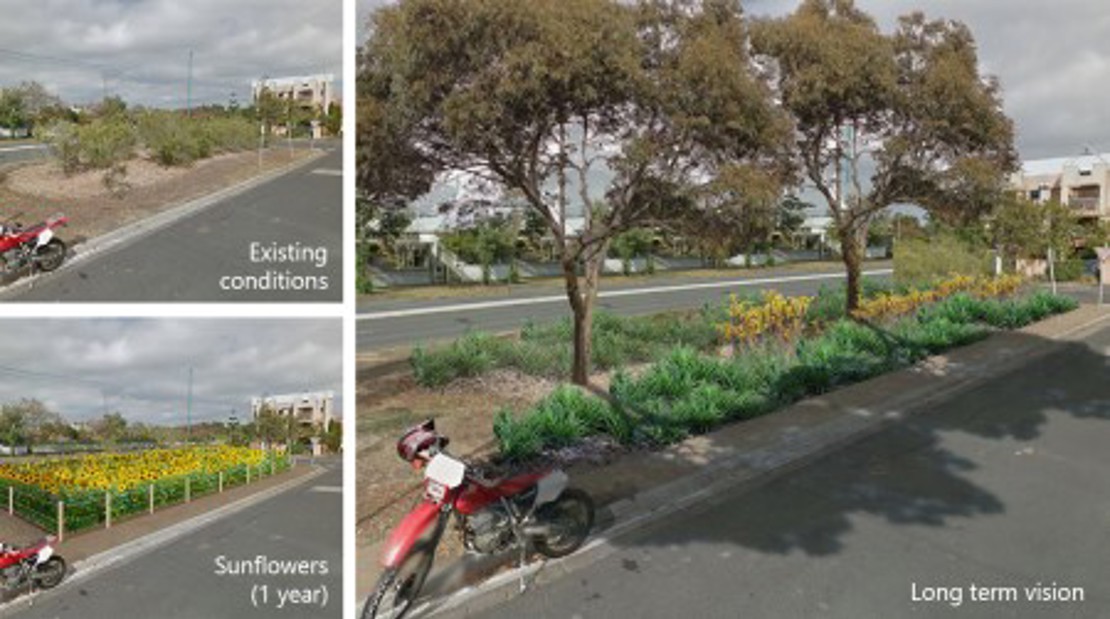 Location
Cruikshank Reserve, Port Melbourne
Cost
Milestones
March to April 2020

2 Mar 2020

Follow up soil testing confirm the sunflower crop sufficiently improved soil health. We will now start designing the Cruikshank Street Reserve landscaping.

February to March 2020

2 Feb 2020

The sunflowers were harvested.

January to February 2020

2 Jan 2020

The sunflowers began flowering. We anticipated the site would attract some attention and monitored any impacts of this on surrounding residents.

August to November 2019

1 Aug 2019

Site clean-up, cultivation and sowing of sunflower seeds. The area was fenced to discourage pedestrians from trampling the site. The newly sewn seeds were watered regularly by Council contractors.
Why are we doing this?
The sunflower is one of many plants that are known to remove, transfer, stabilise, and destroy contaminants in soil. This process is called phytoremediation.
The impact
We planted sunflowers on Cruikshank Reserve to prepare the soil for new trees and landscaping. Site preparation works began in August 2019 so that the site was ready for the seeding of sunflowers in November.
Objectives
Compared to other soil rehabilitation methods, planting sunflowers is a clean, cost-effective and environmentally friendly way to improve soil health.
The project is being undertaken with in-kind support from Australian Gas Infrastructure Group (AGIG)