Blessington Street Outdoor Precinct
We're making Blessington Street a vibrant and dynamic space for pedestrians and local businesses.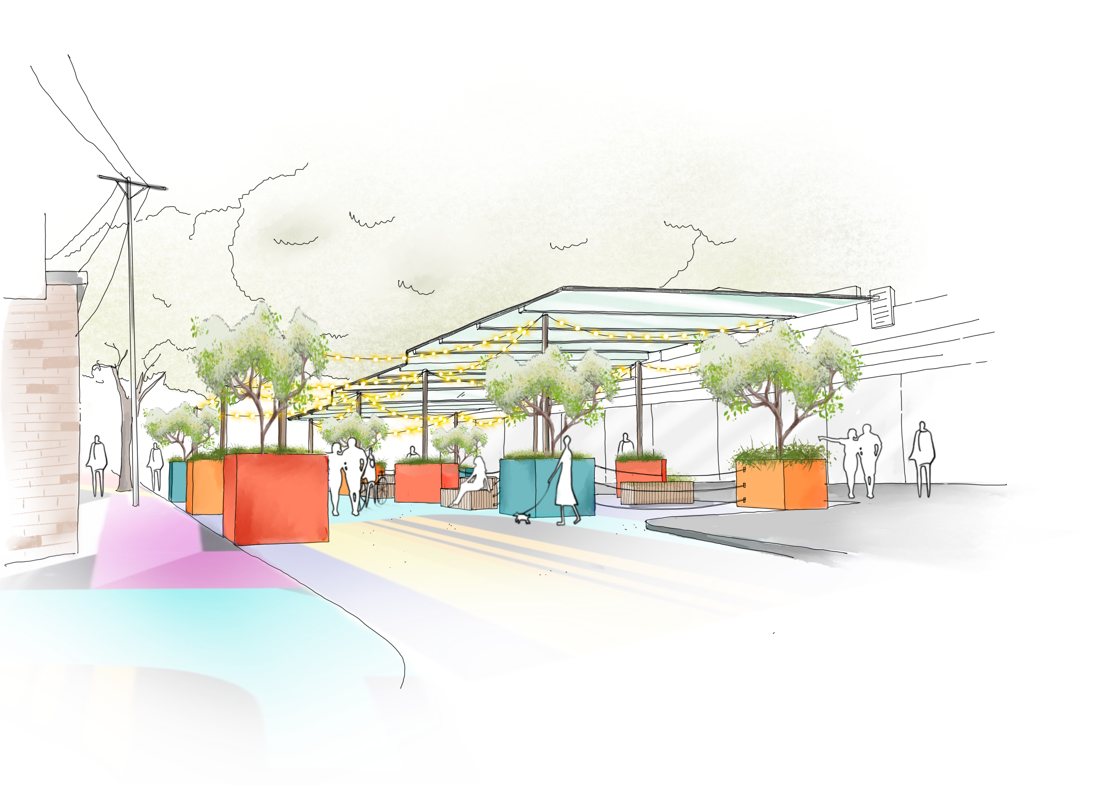 Location
Blessington Street, east of the corner of Barkly Street, St Kilda
Cost
This project is funded by the Victorian Government's COVIDSafe Outdoor Activation Fund
Why are we doing this?
The shared zone will be an open-air community shared zone. It will create a more welcoming street for pedestrians and residents, and support access to local businesses. The parklets (outdoor dining area) will also have new barriers, seating and a roof built.
The new shared zone will make the streets safer for locals by reducing the amount of through traffic on residential streets, while still allowing vehicle access for anybody who needs it.
The impact
There will be road closures and detours during construction. The works will last approximately two weeks. Construction will begin in late June 2022.
Objectives
We aim to create a more welcoming and safer street for residents and visitors to the area. We also seek to support local businesses with upgrades to business parklets.
Outcomes
The project will include:
road and footpath painted murals
festoon lighting
a shared pedestrian/vehicle zone with reduced speed limit of 10kph
greenscaping with new plants
upgrades to the Blessington Street outdoor dining parklets
public seating and community parklets
In addition to new speed limit signs, drivers will be visually alerted to slow down by the road mural painting, planter boxes and new public seating.
More information
If you have any questions regarding the project, please contact the Economic Growth and Activation Team on businesses@portphillip.vic.gov.au