Alma Park Stormwater Harvesting Scheme
In 2019, we completed the Alma Park Stormwater Harvesting Scheme, which can deliver up to 18 million litres of water to irrigate Alma Park.
This stormwater harvesting system collects, cleans and stores stormwater to help keep Alma Park green and healthy.
The system works by diverting stormwater from roads and drains to raingardens, where both plants and a filtering and ultraviolet light disinfection system treat the water. It is then stored in underground tanks until it is used to irrigate the surrounding park and oval.

Not only does this scheme provide significant reductions to Council's mains water consumption, it also provides resilience in times of low rainfall and cleanses stormwater, contributing significantly to the protection of the Bay.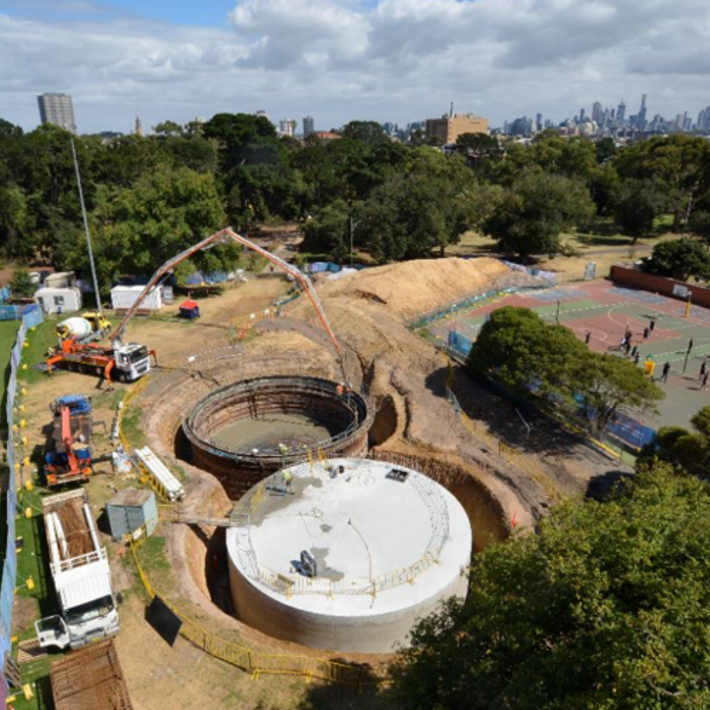 Watch the Alma Park stormwater harvesting scheme in construction and see what it looks like now it is finished: