Vale Father Bob Maguire
Published 19 April 2023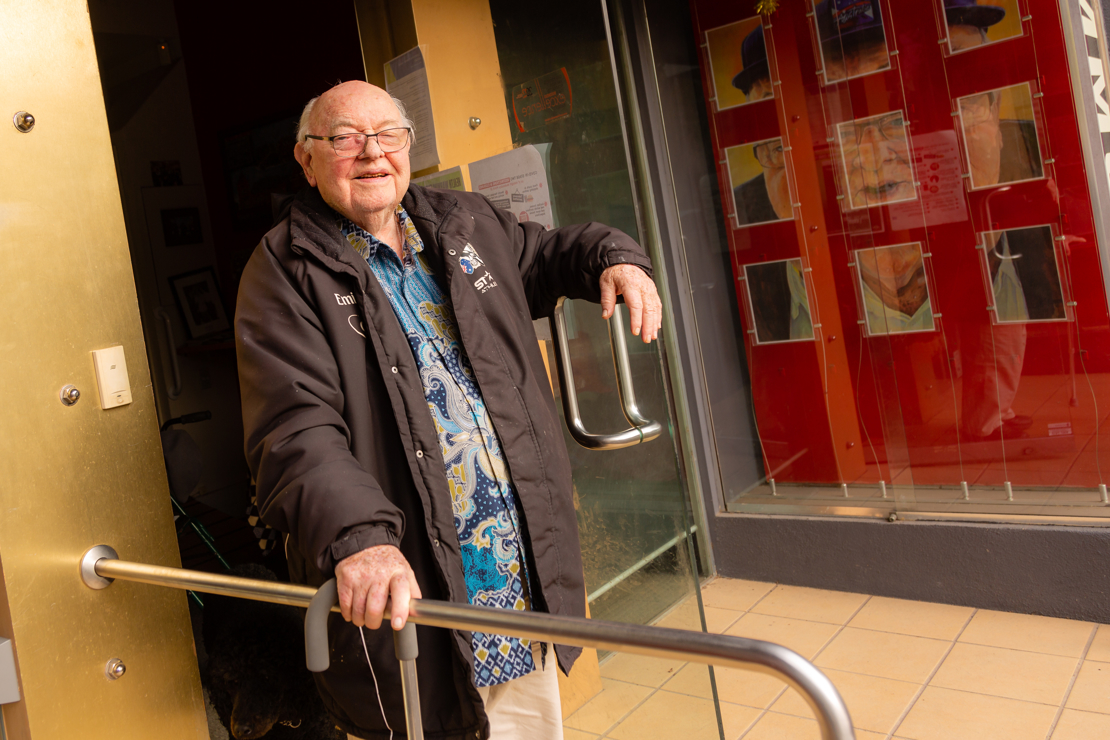 Condolence statement by Port Phillip Council Mayor Heather Cunsolo:
Councillors were deeply saddened to hear of the passing of Father Bob Maguire.
A social justice campaigner and "people's priest", Father Bob dedicated his life to standing up for the poor and marginalised.
He became Parish Priest at Saints Peter and Paul in South Melbourne in 1973 and was to stay there for nearly 40 years until he was finally forced into retirement in 2012. Father Bob's thoughts on arriving in South Melbourne are shared on his Foundation's website:
Upon arriving, I thought's I'd entered the Badlands, a place where refuges from life where gathering. Housing Commission flats brought a new cohort to the place, the South Melbourne Football Club was falling out of favour and the collapse of the Westgate Bridge a few years earlier set a pall over the people which would continue for a generation. I've got my work cut out for me, I told myself. Just the place for an enterprising priest.
Father Bob goes on to say that South Melbourne became his home, physically, spiritually, and socially and we are far richer a community from that having occurred.
Father Bob was known for his social justice work, providing food relief, social inclusion and educational support ​​​​​​through his Albert Park and South Melbourne -based charity 'The Father Bob Foundation' of which he served as patron until recently.
As well as his Foundation and Parish, Father Bob was the patron of Dance World, a South Melbourne dance studio that offers a scholarship program in his name to provide children opportunities to learn dance; a past Chairman of Open Family and involved in the Emerald Hill Mission, having been an integral part of the establishment of both organisations.
Father Bob was known to many Councillors and Council Officers, past and present, and always had a keen interest in the welfare of the most vulnerable members of our community. When a junk food ban at our Adventure Playgrounds was implemented to assist children from disadvantaged backgrounds in receiving more nutritious foods, he fronted the media to defend the program.
Father Bob's faith and social justice work was balanced with a wicked sense of humour. He was described by his own charity foundation as part Billy Connolly, part Mother Theresa, part angry Old Testament prophet.
Father Bob was made a Member of the Order of Australia in 1989 for his service to homeless youth and was named Victorian of the Year in 2011.
At last night's Council meeting (19 April), Council adopted a Condolence Motion which:
expressed Council's deep regret on the passing of Father Bob Maguire
passed on our condolences to his family and many friends and placed on record Council's appreciation for his vast service to the City of Port Phillip.