Update on Luna Park and Palais Theatre revitalisation project
Published 6 September 2022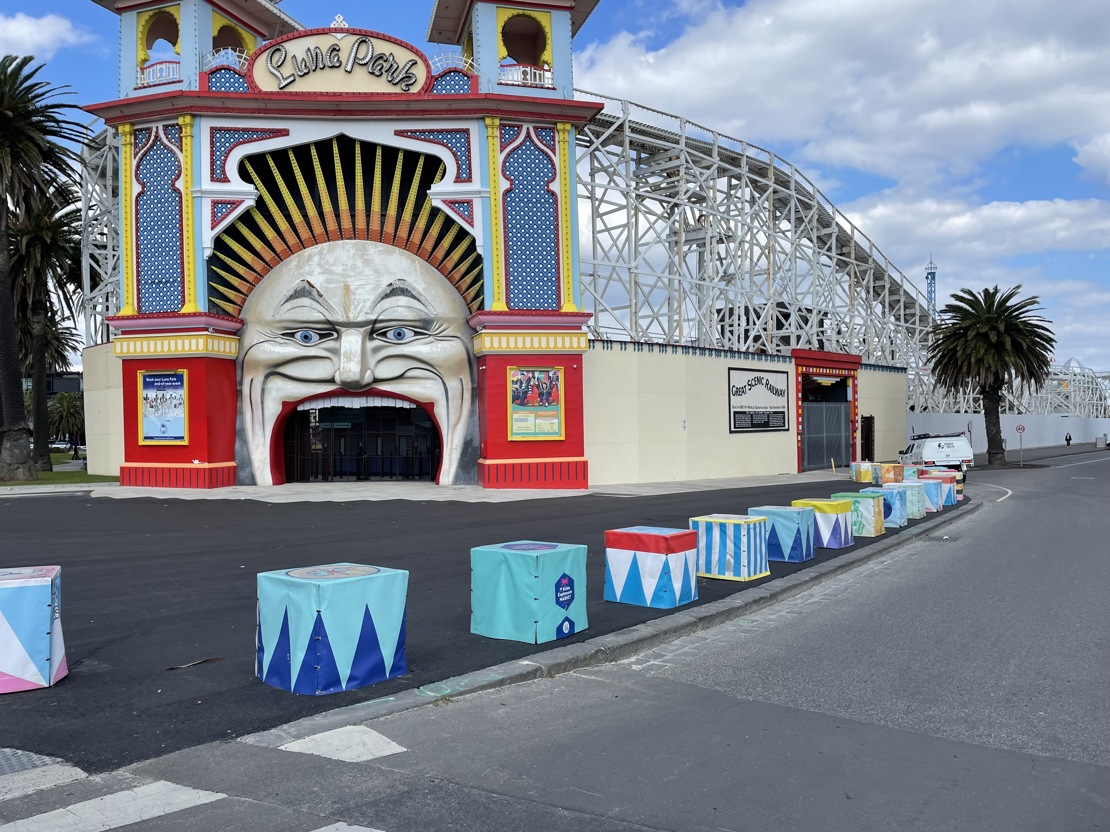 We have been working to revitalise the Luna Park and Palais Theatre precinct to create a safer, pedestrian-friendly, attractive and usable space. 
You may have noticed the temporary fencing that was around Luna Park has now been removed and that the forecourt has reopened. This is a temporary measure to ensure we can deal with the storm water drainage issues that have been identified in the precinct.  This has created unexpected delays in the project.
In a separate project, we recently developed a hydraulic model to identify the impacts of stormwater across the City. This model highlighted some concerns that need rectification to futureproof the precinct to prevent flooding. Thankfully we were able to pick this up prior to construction commencement and are working on measures to mitigate this issue.
To minimise disruption to the community at this time, the repaved Luna Park forecourt will allow for ease of access to Luna Park and surrounding attractions over the busy summer months.
We have reduced the fencing in front of the Palais whilst the investigations continue. The Palais Theatre will remain open throughout the construction of the revitalised forecourt.
We will keep you updated on the revised timeline for construction works of this exciting project.
Find out more: Palais Theatre and Luna Park precinct revitalisation - City of Port Phillip
Get the latest news straight to your inbox
This article will feature in the September/October edition of Divercity. Divercity brings you the latest City news, what's on, service updates and local exclusives, such as discounts and freebies. To keep up to date with news about your City and Council, sign up now.