The future of waste in our City
Published 6 January 2022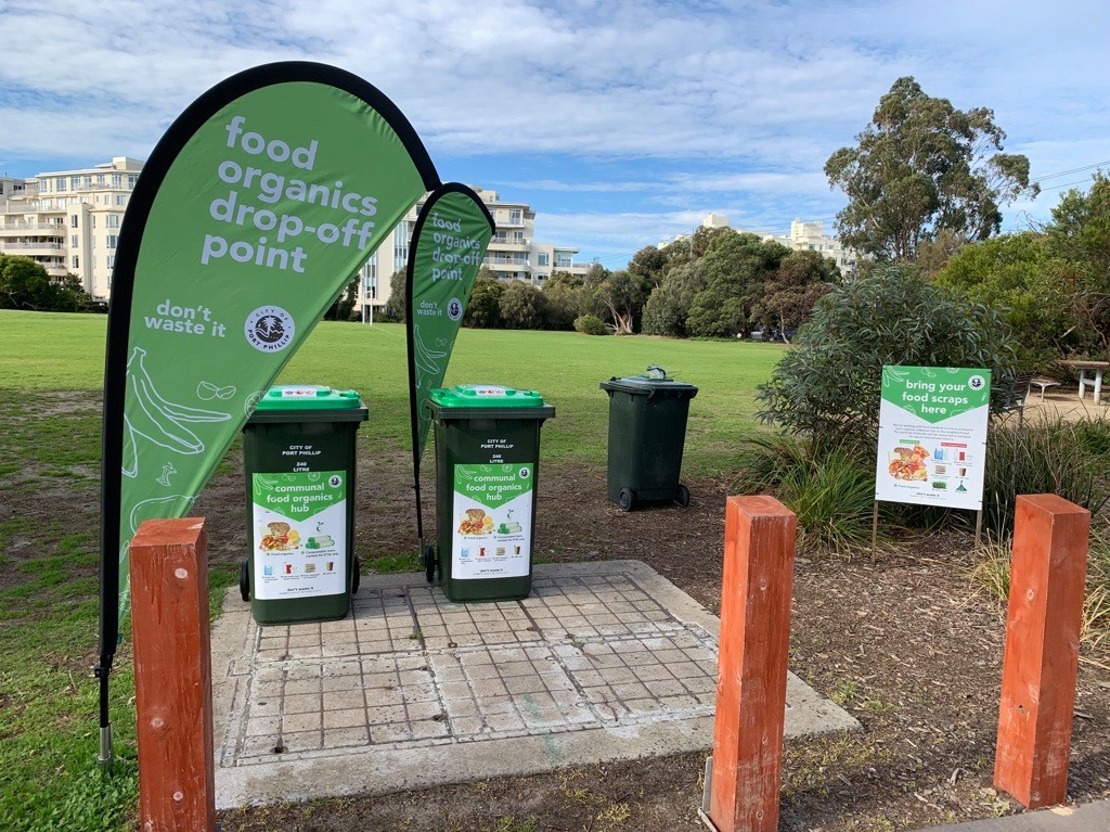 Building a sustainable future for our City requires a response to ongoing state, national and international changes to how waste is managed.
In response to this, and recognising that we can all play a role in ensuring we deliver waste and recycling services that meet our City's changing needs, we'll be consulting with our community over the coming months around how we manage waste.
In June 2021, Victorian Government released 'Recycling Victoria: a new economy' (Recycling Victoria). This outlines an action plan to reform Victoria's waste and recycling industry and drive the state towards a circular economy. Under the Recycling Victoria changes, households will have access to two additional recycling services in addition to their regular mixed recycling and garbage:
Food organics and garden organics (FOGO)
Glass reclycling.
Since 2020, we have been conducting trials with the community for FOGO and glass recycling. These trials give us a greater understanding of how residents use these new services which helps us plan for the required changes under Recycling Victoria. Findings from the trials along with community feedback is used to help us plan for the future rollout of these services more broadly and to ensure services will meet the needs of our diverse City.
The strong uptake, support and correct use of these services affirms our community's commitment to sustainability and desire to increase their recycling. As a result, our Elwood FOGO trial, communal food organics recycling hubs and communal glass recycling hub trials have been extended and are now ongoing services for the community until January 2023.  
The expansion of our current waste and recycling services to include glass and FOGO aligns with our commitment to sustainability and brings added advantages towards creating a greener, cooler City, including:
reduced garbage generation
increased recycling opportunities
more efficient and cleaner recycling that creates higher value end-products
We understand that our City includes a diverse range of housing types and that there is no one-size-fits-all approach to managing waste and recycling. The recycling trials our community has been involved in recent years have highlighted the need to adapt our waste and recycling services to help meet different household requirements.
To ensure we are responding effectively to the needs of our community, we will be asking for feedback on proposed changes to how we manage waste and recycling in Port Phillip. Be part of the conversation –  sign up on Have Your Say to receive updates and notifications about opportunities to be involved in helping shape the future of waste and recycling in our City.
Find out more: Waste: a shared challenge - City of Port Phillip
Get the latest news straight to your inbox
This article is featured in the January edition of Divercity. Divercity brings you the latest City news, what's on, service updates and local exclusives, such as discounts and freebies. To keep up to date with news about your City and Council, sign up now.