COVID-19
Heritage
Your community
Tap into the history of your city from your couch
Published 2 September 2021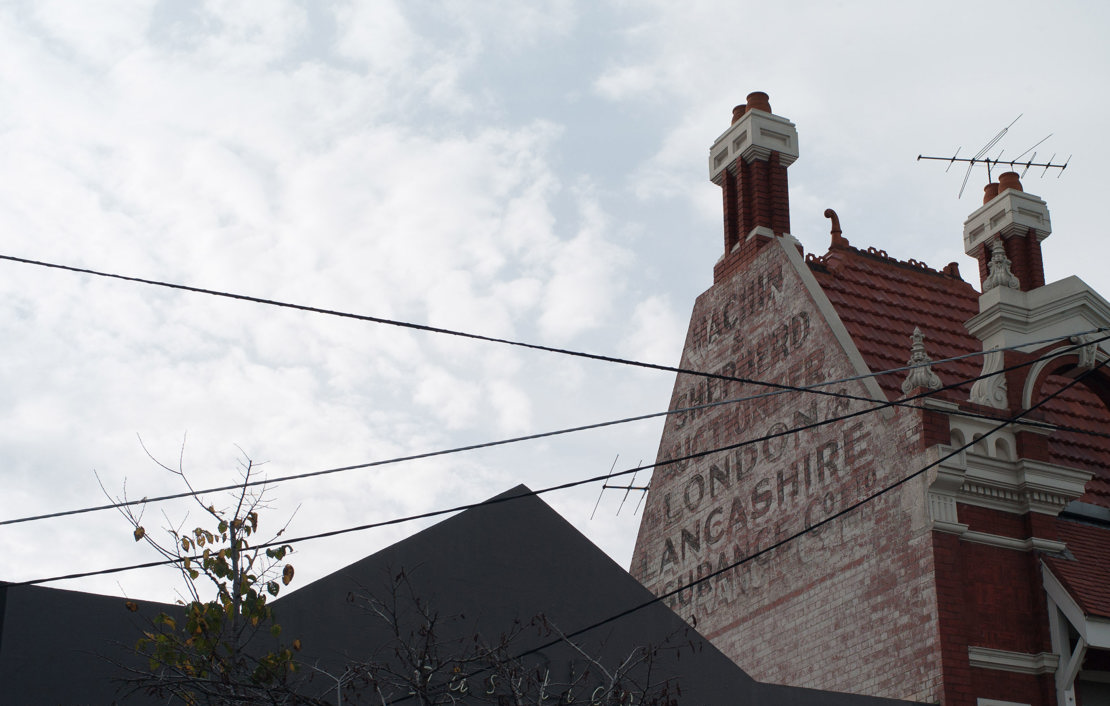 If you've exhausted your Netflix options and the novelty of sourdough starter has worn off, we've got a few fresh ideas to explore in lockdown.
Tip 1: Uncover significant historic sites in your hood
Have you seen our blue heritage plaques around the City? 
These plaques identify historically and culturally significant places that would otherwise not be easily recognised as sites of significance.
For example, a plaque outside 63 Pakington Street in St Kilda identifies artist Sidney Nolan's childhood home in the 1920s. Nolan attended St Kilda Primary School in Brighton Road and later studied design and crafts at Prahran Technical School. In the 1940s Nolan painted a notable series of works from memories of his St Kilda childhood.
Visit our heritage recognition map to see what sites are located close to you and create your own heritage tour around sites in your five kilometre radius during your daily exercise.
Tip 2: Sick of your blurred background in virtual meetings?
Use one of ours!
Fancy meeting in different times and places? Have a look at our vintage postcards and download an image to use as a background for your next online meeting.
Here are a few of our favourites:
Tip 3: Keep a look out for painted ghost signs
Have you heard of ghost signs before? They're not as scary as they might sound.
They're signs which have been painted onto buildings dating back as far as the late 19th century. They can be found hiding on the sides of shops, businesses and other buildings throughout Port Phillip. Perhaps you walk past one every day.
We're recording the locations of these signs so if you find one in your five kilometres during your daily exercise or a trip to the shops, please share it with us by emailing a high resolution photo and location to artheritage@portphillip.vic.gov.au and we'll add it to our map.
The locations of 32 previously identified signs are recorded on the Heritage Centre's Historypin page.
Tip 4: Discover heritage horse troughs, anchors and more
Did you know that we have over 10,000 heritage objects and artworks in the Port Phillip City Collection?
There are over five thousand letters, cards and documents, 600 maps and plans, more than 300 historic postcards and over 100 items of furniture to name but a few of the objects you might stumble upon.
And did we mention three horse troughs? These horse troughs, made by Fred Cook, City Engineer in the 1940s, are still around in the streets of Port Melbourne. Find them at Raglan Street (between Bay and Crockford), Ingles Street (near Williamstown Road) and Bridge Street (near Evans Street). This part of Port Melbourne was home to a number of industries who relied on horse drawn carts to move their goods, such as timber and coal, around the suburb and further afield. These troughs are included as structures of local significance in the City of Port Phillip Heritage Review.
With artworks, historic plaques and even an anchor, the items in the Port Phillip City Collection are bound to give you insight into the history of your City. These objects weave together the history of the former Cities of Port Melbourne, South Melbourne and St Kilda, now the City of Port Phillip.
Tip 5: Take yourself on a virtual heritage walk  
Visit the Port Phillip heritage playlist on YouTube and enjoy one of our recent online guided tours. Take a virtual stroll around Port Melbourne, Montague, St Kilda, South Melbourne and Albert Park and discover some of the history, architecture and people in our neighbourhoods.
There are also three upcoming events to sign up for:
Bonus tip
For more creative ideas to fill your free time in lockdown, visit at-home activities
Get the latest news straight to your inbox
This article is featured in the September edition of Divercity.
Divercity brings you the latest City news, what's on, service updates and local exclusives, such as discounts and freebies.
To keep up to date with news about your City and Council, sign up now.