Divercity magazine
Local business
COVID-19
Supporting small business
Published 5 October 2021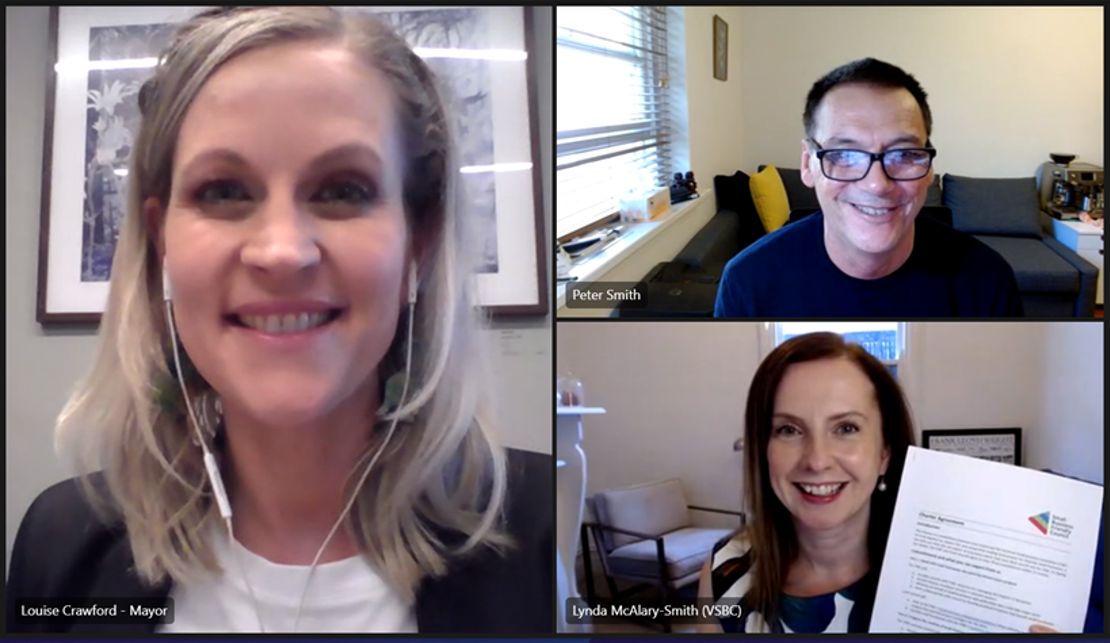 Port Phillip Council is now a proud signatory to the Small Business Friendly Council Charter.
A Victorian Small Business Commission (VSBC) initiative, the Charter aims to assist small businesses as they navigate their way into the recovery phase of the COVID-19 pandemic.
Our Council has pledged to work with the VSBC on measures including:
-           helping small businesses to keep trading while infrastructure works are underway – including consulting with business owners for the life of these projects
-           working towards paying small business suppliers within 14 days
-           helping new local business networks to get up and running and existing ones to thrive.
Signing the Charter further demonstrates our commitment to achieving the Council Plan Strategic Direction of a Vibrant Port Phillip – "A City that has a flourishing economy, where our community and local businesses thrive, and we maintain and enhance our reputation as one of Melbourne's cultural and creative hubs".
The pledge, signed by Mayor Louise Crawford and CEO Peter Smith, is the latest in a series of Council initiatives to help support traders at this tremendously challenging time. Others include:
-           Facilitating outdoor dining and footpath trading for businesses keen to trade, when restrictions allow, during the pandemic
-           Providing a business concierge service to help new business owners navigate approvals
-           Significant rent relief to eligible Council commercial tenants
-           Establishing the Prosperous Port Phillip Business Advisory Group to gain insights into the challenges faced by local businesses.
Economic activity is also being encouraged through a range of initiatives aimed at encouraging residents and visitors to enjoy our City after restrictions ease.
Love My Place Grants, live music support, the Reimagine - Activation Design Competition and outdoor dining and activations, to name just a few, will all help drive foot-traffic to our traders as Port Phillip opens up, especially during the traditionally busy summer season.
Share your stories with us
If you have a story about an experience with a local inclusive business you wish us to consider, please contact the Divercity Editor via ASSIST (03) 9209 6777 or email divercity@portphillip.vic.gov.au
Get the latest news straight to your inbox
This article is featured in the October edition of Divercity.
Divercity brings you the latest City news, what's on, service updates and local exclusives, such as discounts and freebies.
To keep up to date with news about your City and Council, sign up now.