Divercity magazine
Your community
Family, youth and children
St Kilda Esplanade Market returns
Published 4 November 2021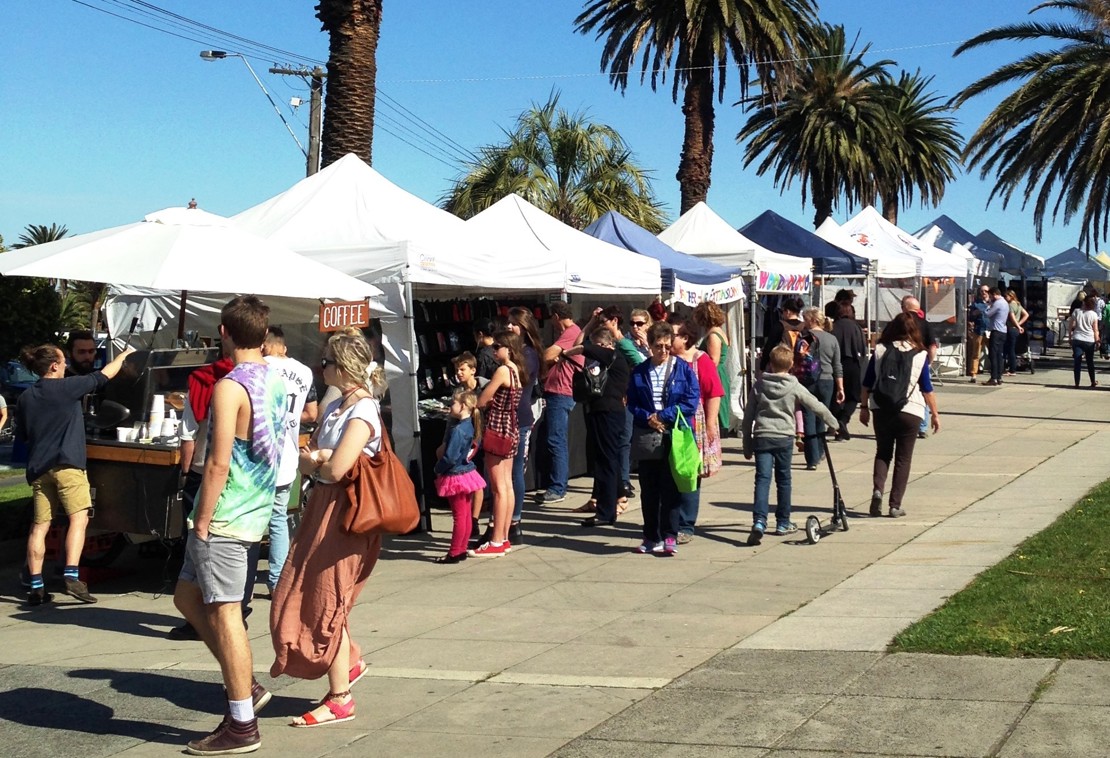 The St Kilda Esplanade Market is back.
Residents and visitors can again enjoy the Market's offerings following its 31 October reopening.
For over 51 years, the St Kilda Esplanade Market has been showcasing the best of Melbourne's art, craft and design every Sunday set against the iconic backdrop of St Kilda foreshore.
The Market features unique stalls exclusive to the St Kilda Esplanade Market filled with the highest quality creative art, fashion, accessories, homewares, artisan foods and beautiful products to inspire and delight, many of which you  won't find elsewhere.
New products are added weekly so there's always something fresh and exciting – which is exactly what you would expect from St Kilda. With some of the funkiest Melbourne and Australian makers and designers around, you'll find that perfect, individually handcrafted gift.
There's something for everyone – even your pets. Shop for jewellery and leather, clothing and textiles, paintings, gift cards, glassware, body products, ceramics and toys.
Best of all, with every purchase you are supporting local small businesses which are passionate about creativity.
Located on St Kilda's stunning Esplanade (right next to Luna Park), getting to the market is an easy 15-minute ride from the City on trams 16 or 96. If you're driving, plenty of parking is available nearby.
The Market has resumed its regular schedule of every Sunday from 10 am to 5 pm. So, head to the Esplanade and bask in the bayside beauty as you wander among the stalls. Enjoy delicious treats as you peruse a range of unique gifts or find something for yourself – it's a perfect Sunday in St Kilda.
Looking to set up your own stall? The St Kilda Esplanade Market is always interested in hearing from new potential stall holders.
For more information about the market, including how to become a stall holder, visit the St Kilda Esplanade Market website.
Market goers are reminded to use the QR codes to check in as provided and to ensure social distancing measures are followed.