Divercity magazine
COVID-19
Your community
Share the Food: Helping residents in need
Published 11 October 2021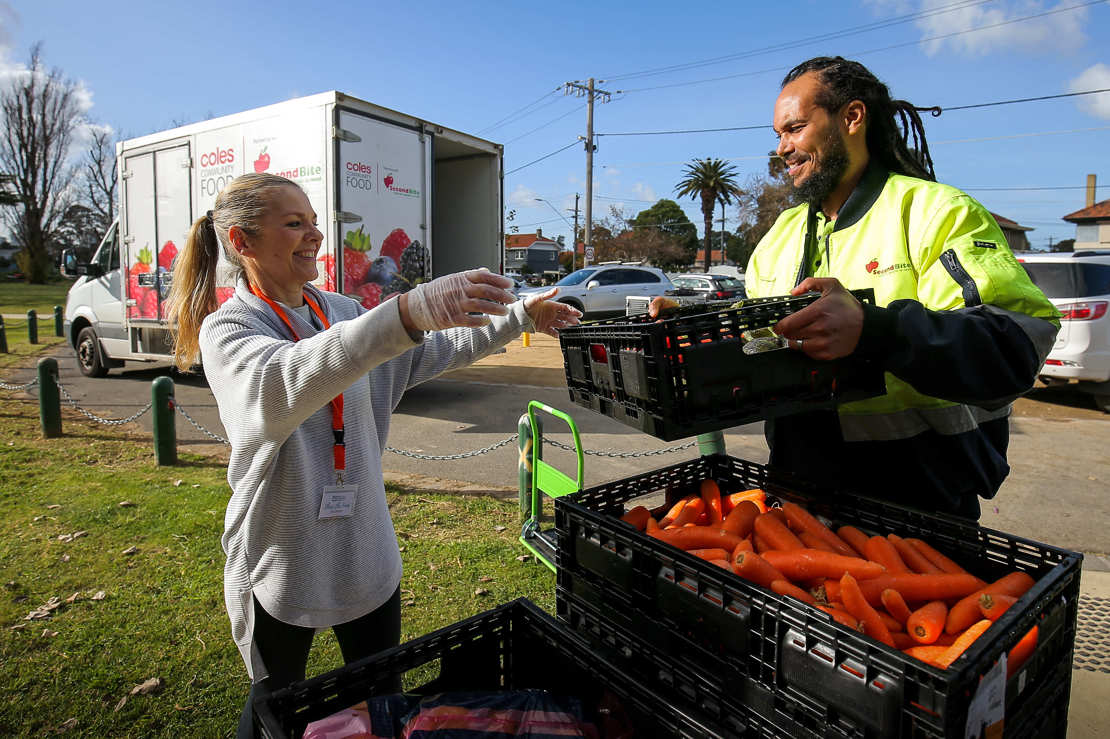 As Melbourne's lockdown continues, the tireless efforts of local community organisations are as important as ever.
This includes the Port Phillip Community Group (PPCG), whose Share the Food Program was developed to help our community during COVID-19 restrictions.
In addition to ensuring food security for more vulnerable members of our community, the program has enabled Council to fulfill its obligation under the State COVID Relief Plan to provide food relief for persons needing support to isolate due to COVID-19. This has included support for both individuals and for residents in social housing that have been required to quarantine for 14 days.
Executive Officer Karen Sait says demand caused by the pandemic has seen the PPCG go from feeding hundreds of people a week to feeding thousands in the Port Phillip community.
"When the pandemic hit, we were really concerned about how our clients would get food and other essential items. The City of Port Philip convened a meeting with us and other players like Sacred Heart Mission, the Salvo's, and Launch Housing, and it became obvious that everyone shared concerns about their client groups and how they were going to access food," Ms Sait said.
"As demand from the community grew, we started seeing a whole different group of people needing help that we traditionally wouldn't have seen due to loss of jobs and inability to meet their financial commitments."
Between April 2020 to September 2021, Council contributed $180,000 towards PPCG's food relief program which provides food staples, fresh food, toiletries and hygiene products as well as COVID-19 information and personal protection items to people facing financial hardship and those quarantining.
Ms Sait estimates about $1.5 million worth of predominantly donated food and essential items have now been delivered to residents since the beginning of the pandemic. "We have been most impressed with the many local businesses, communities and individuals for their exceptional generosity, and in volunteering their time and expertise".
From just July to September last year, the organisation distributed over 8,000 substantial food parcels or meals plus provided hundreds of kilos of fresh food that community agencies used to also cook meals for their communities
As many of Council's venues were closed due to the pandemic, they were able to be put to good use by the PPCG, which continues to run its operations from the Fishermans Bend Community Centre as lockdowns and restrictions continue, after initially using the JL Murphy Pavilion until local sport resumed.
"It grew really quickly and organically. We had to learn how to run a warehouse during a pandemic, because we were getting lots of food and other donations yet the need was so great," Ms Sait said.
"Port Phillip Council staff have also come and worked alongside with our staff and the exceptional community volunteers. It's a nice way for people to get to know each other and to hear about each other's stories."
One example is Council's Social Support Program Facilitator David Clerehan, who would normally be transporting residents on Council's community bus. Now his bus rounds are used to help deliver food parcels.
"I'm not carrying passengers at the moment so I'm obviously not having conversations, but it's still very satisfying as there's a lot of people in desperate need and it's good to do this service and get food out there," Mr Clerehan said.
Mr Clerehan, who supports the Share the Food program three days a week, spoke highly of PPCG's work in the community.
"It's a great group of people down there, I felt instantly welcomed from my first shift. There was a callout for a driver and now I've been there for five or six weeks and there's always such a positive vibe in there."
For more information about the Share the Food Program, including volunteering opportunities and ways to donate to this program, visit the Port Phillip Community Group website.
Share your stories with us
If you have a story about an experience with a local inclusive business you wish us to consider, please contact the Divercity Editor via ASSIST (03) 9209 6777 or email divercity@portphillip.vic.gov.au
Get the latest news straight to your inbox
This article is featured in the October edition of Divercity.
Divercity brings you the latest City news, what's on, service updates and local exclusives, such as discounts and freebies.
To keep up to date with news about your City and Council, sign up now.