Divercity magazine
Arts
Local business
Your community
Renew Fitzroy St open for business
Published 11 March 2021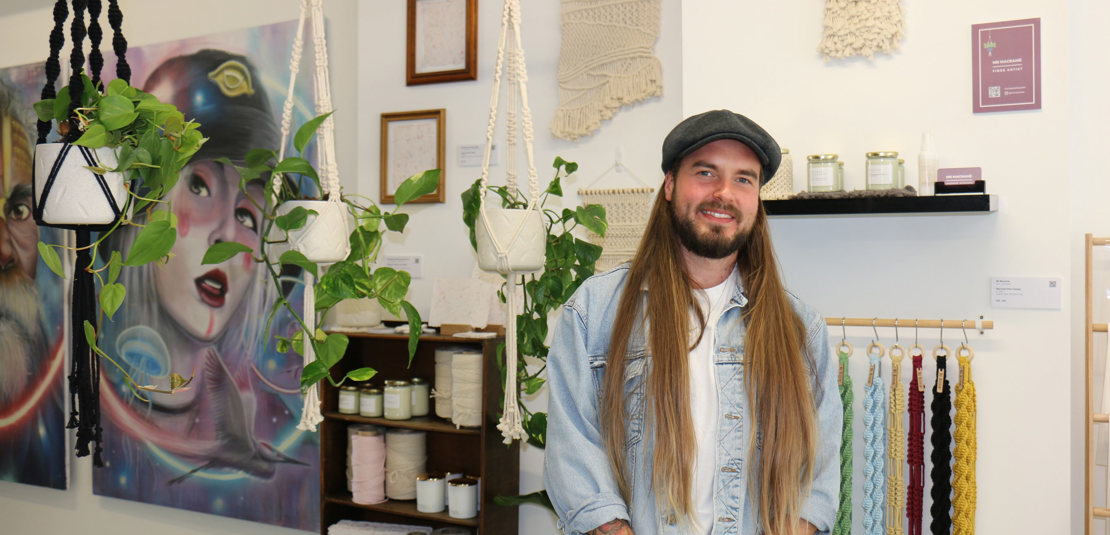 After receiving their keys to move in just a few weeks ago, our very first Renew Fitzroy Street tenants, Farm Goat, Mike Stretch Finds and Calistags Plants and ARTWORKS studio space of creatives Flo & Co, Mr Macrame, Rus Kitchin and Tom Cerdan have officially set up shop!
On Tuesday 2 March 2021 the Renew Fitzroy Street project debuted as participating businesses opened up their doors to Fitzroy Street for the very first time.
Delivered in partnership by City of Port Phillip, Renew Australia and Fitzroy Street Business Association (FSBA), the initiative encourages makers, creators, artists and social enterprises to occupy the vacant retail space where they can bring their creative ideas to life.
Council contributed $75,000 to the project, which was matched by FSBA.
Mayor Louise Crawford visited the newly opened spaces on Tuesday and said she was excited to see the project come to fruition.
"Renew Fitzroy Street is a fantastic project which supports both emerging and existing traders. It's been a tough year for retail due to COVID-19 and we're proud to be supporting our community to bounce back," Cr Crawford said.
"We're look forward to seeing these seven creatives thrive, as they contribute to an important period of growth and development of Fitzroy Street. I encourage everyone to come down to Fitzroy Street to see the wonderful things that are happening."
Flo & Co. owner, Sam Sagginelli said the opportunity had allowed her to expand her client base, as well as work with other creatives.
"Previously, most of my business leads have come via my website, social media or word of mouth, whereas now I get to make instant connections with my customers. The initiative has been fantastic, as everyone who is part of Renew Fitzroy Street is new to bricks and mortar retail, which means we've been able to support each other through the highs and lows. I can't wait to share my work with more people and grow my business," Miss Sagginelli said.  
Support a local business near you
Check out our Open for business directory to find a list of traders who'd love your support.