Divercity magazine
Council services
Waste and recycling
Recycling Reset success
Published 5 October 2021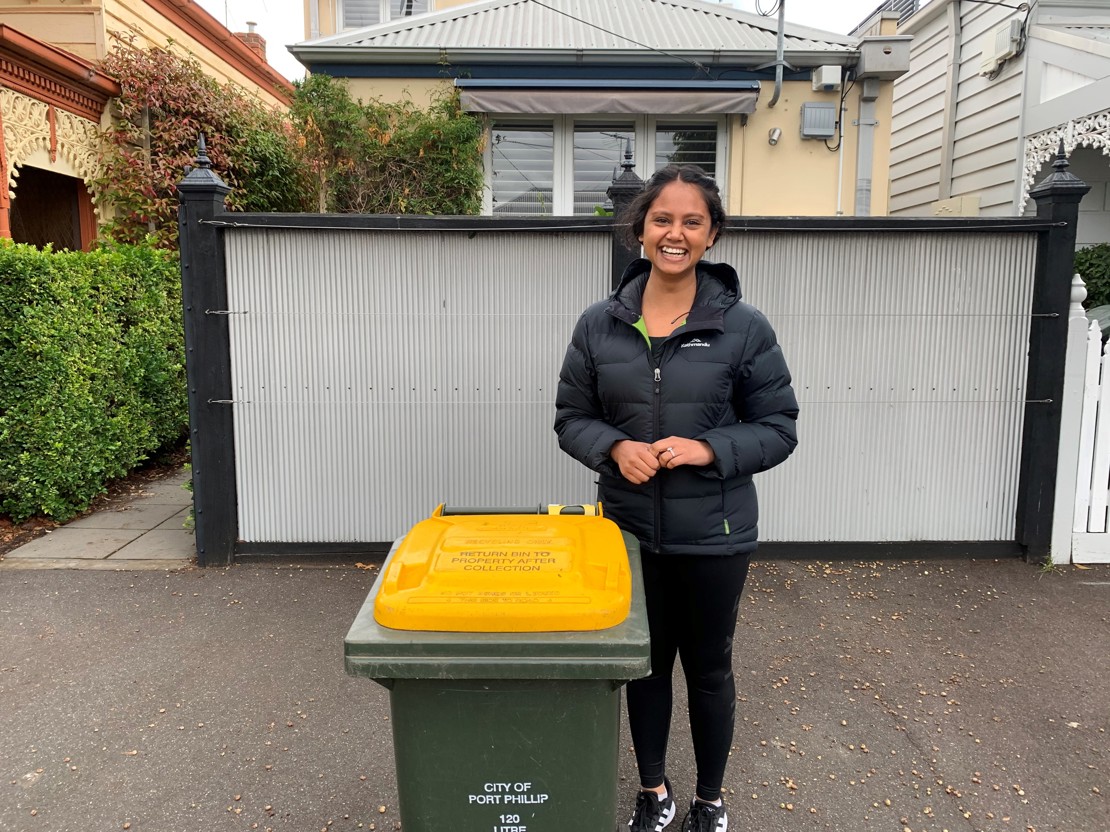 After more than 14,500 recycling bin inspections across Port Phillip, the results are in.
Our Recycling Reset campaign resulted in 25 per cent less recycling bin contamination incidents being spotted from the first to third bin inspection.
This is significant as one of the drivers for the six month campaign was an audit revealing the contamination rate for Port Phillip residential recycling bins jumped from 10 per cent in 2019 to 25 per cent in April 2020, as more people at home during restrictions created extra household waste.
A bin inspection and tagging program, rewarding residents using their recycling bins correctly with vouchers from local businesses, was at the heart of the campaign.
When items such as soft plastics, garden waste and e-waste were found, residents received information about how these contaminants cause additional processing costs and, in some cases, prevent an entire truckload's contents from being recycled.
Recycling Reset also increased awareness about changes to the recycling acceptance list, such as liquid paperboard (including long-life milk containers) no longer being accepted.
Managing the challenge presented by increasing waste - and the cost of managing it - is a key long-term challenge for us. This is why our Strategic Direction for a Sustainable Port Phillip includes reducing household waste sent to landfill.
There is still room for improvement and National Recycling Week (8-14 November) is a great opportunity to check if you are playing your part as a responsible recycler.
For more information, and to ensure you are up to date with what can be popped in your recycling bin, visit our Waste and Recycling Guide.
Share your stories with us
If you have a story about an experience with a local inclusive business you wish us to consider, please contact the Divercity Editor via ASSIST (03) 9209 6777 or email divercity@portphillip.vic.gov.au
Get the latest news straight to your inbox
This article is featured in the October edition of Divercity.
Divercity brings you the latest City news, what's on, service updates and local exclusives, such as discounts and freebies.
To keep up to date with news about your City and Council, sign up now.