Raising awareness of Gender-Based Violence through the Art of Respect
Published 24 November 2021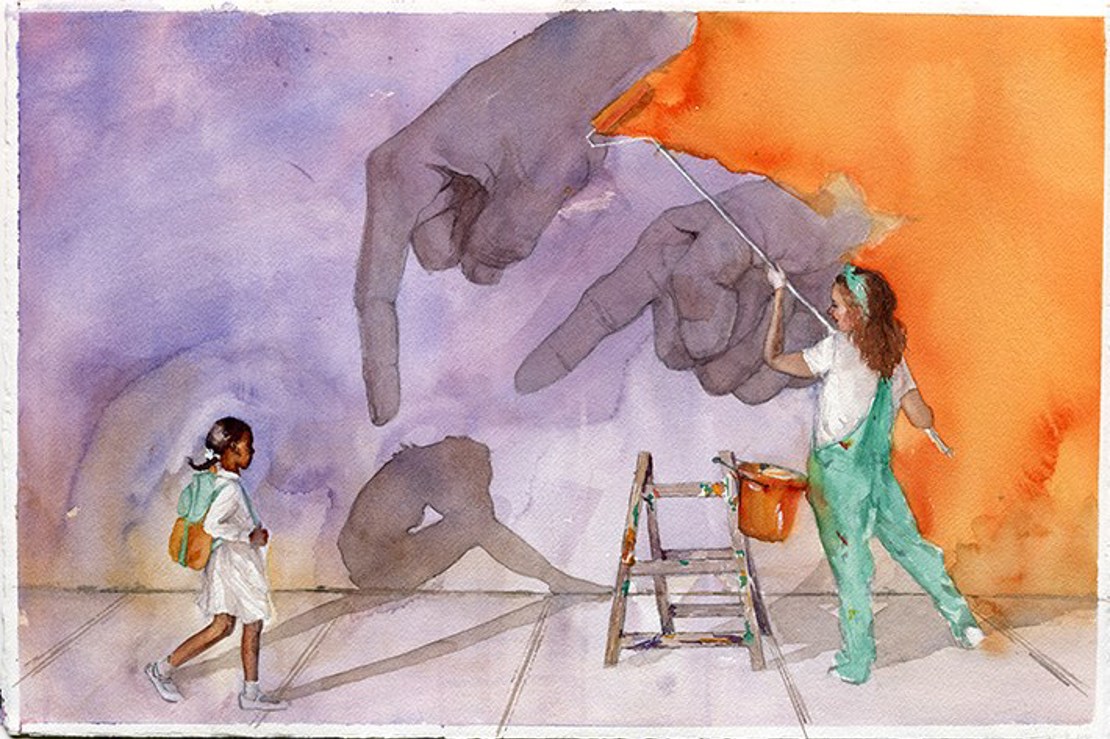 Large decals across Port Phillip are using art to convey the urgent need to prevent gender-based violence.
With the support of a small grant from Respect Victoria, Council commissioned four artists to create works to raise awareness and start conversations in the Port Phillip community about respect.
The decals feature the artists' designs along with a QR code providing more information about them and the campaign. The decals can be viewed at five locations during the 16 Days of Activism: Acland Plaza, the St Kilda foreshore (Shakespeare Grove), the South Melbourne Life Saving Club and near the Port Melbourne and Elwood Life Saving Clubs.
The Art of Respect initiative coincides with the United Nation's 16 Days of Activism against Gender-Based Violence, a global campaign that happens annually between 25 November (International Day for the Elimination of Violence Against Women) and 10 December (International Human Rights Day).
Respect Victoria runs a state-wide campaign Respect Women: 'Call it Out' during the 16 Days of Activism to encourage community conversations about respect and action on preventing violence against women. The decals are Council's contribution to this campaign.
Four artists were selected following an expression of interest to design original works on the topic of gender-based violence and respect. They are Qing Zhang, Renkai Liu, Sophia Whitney Hewson and Zhenyi Lin.
Qing Zhang titled her watercolour, For Our Girls.
 "I feel the need to say no to disrespectful attitudes and behaviours towards women; belittling women violates not just women's rights, but human rights," she said.
Mayor Marcus Pearl said: "We hope that by highlighting this important issue through art, important conversations can begin or continue about gender-based violence."
On average, one woman is murdered by a current or former partner in Australia every nine days, and almost 10 women a day are hospitalised for assault injuries perpetrated by an intimate partner. Family violence is a leading contributor of disability and illness in women aged 15-44 and one of the main reasons why women and children become homeless.
Art of Respect encourages people to act when they witness disrespect towards women and girls. Not all disrespect towards women results in violence. But all violence against women starts with disrespectful behaviour. For more information, visit: https://www.portphillip.vic.gov.au/respect
For help and support call:
safe steps 1800 015 188 (available 24/7)
Men's Referral Service 1300 766 491