Rainbow Flag Flying for Midsumma Pride March
Published 18 May 2021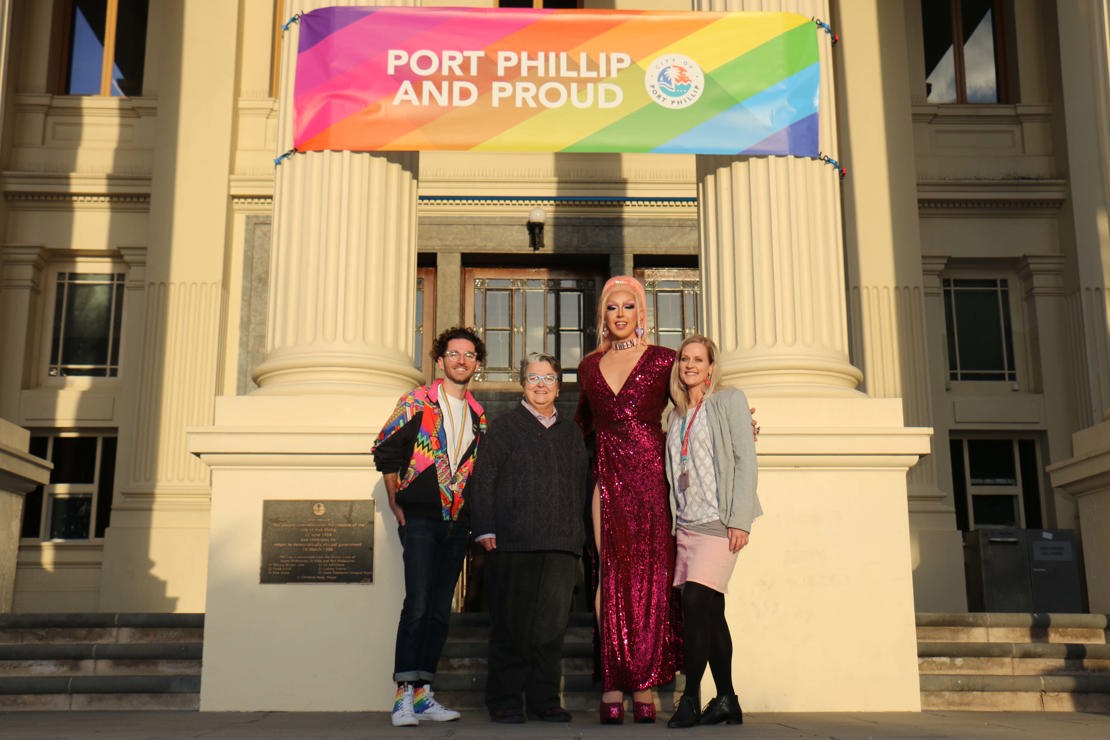 Port Phillip's three town halls are proudly flying the Rainbow and Transgender flags as part of Midsumma.
The Rainbow Flag is proudly flying at Port Phillip's three town halls as the traditional curtain raiser to Sunday's Midsumma Pride March through the heart of St Kilda.
For the first time, Port Phillip Council has also raised the Transgender Flag. Its five horizontal stripes are the traditional gender colours of blue and pink with a white stripe in the centre symbolising those who are transitioning, feel they have a neutral or no gender or are intersex.
In another first, yesterday's flag raising ceremony coincided with IDAHOBIT, the International Day Against Homophobia, Biphobia, Interphobia and Transphobia. The dates coincided as the COVID-19 pandemic has pushed back the timing of the 2021 Pride March.
Mayor Louise Crawford said Council is proud to have been a major sponsor of the Pride March since its inception 26 years ago. This year, Council provided $90,000 and $25,000 worth of in-kind support.
"Port Phillip is, and has always been, a place where everyone is welcome. This iconic event's celebration of diversity and inclusion goes to the heart of what our City stands for and values," Cr Crawford said.
"It's this sense of community that saw the electorate of Melbourne Ports (now known as Macnamara) achieve the third highest 'yes' vote of any electorate in Australia in 2017 when the marriage equality vote was held."
Supporters wanting to cheer on marchers this year must either book into a Fitzroy Street venue or watch the livestream on Midsumma's Facebook Page.
"While CovidSafe precautions mean this year's Pride March is being celebrated differently, it's colourful message of solidarity and the need to continue the fight for equality remains the same," Cr Crawford said.
Midsumma Festival Chief Executive Karen Bryant said, "Midsumma thanks the City of Port Phillip for its ongoing major partnership without which the Pride March simply could not occur. This year it is even more meaningful than ever as a celebration of true diversity and inclusion for all, at a time when the importance of gatherings and community connection has never felt so significant."
Find out more about the Pride March.