Divercity magazine
Family, youth and children
Your community
Port Phillip Pickers: Oil we're missing is you!
Published 16 March 2023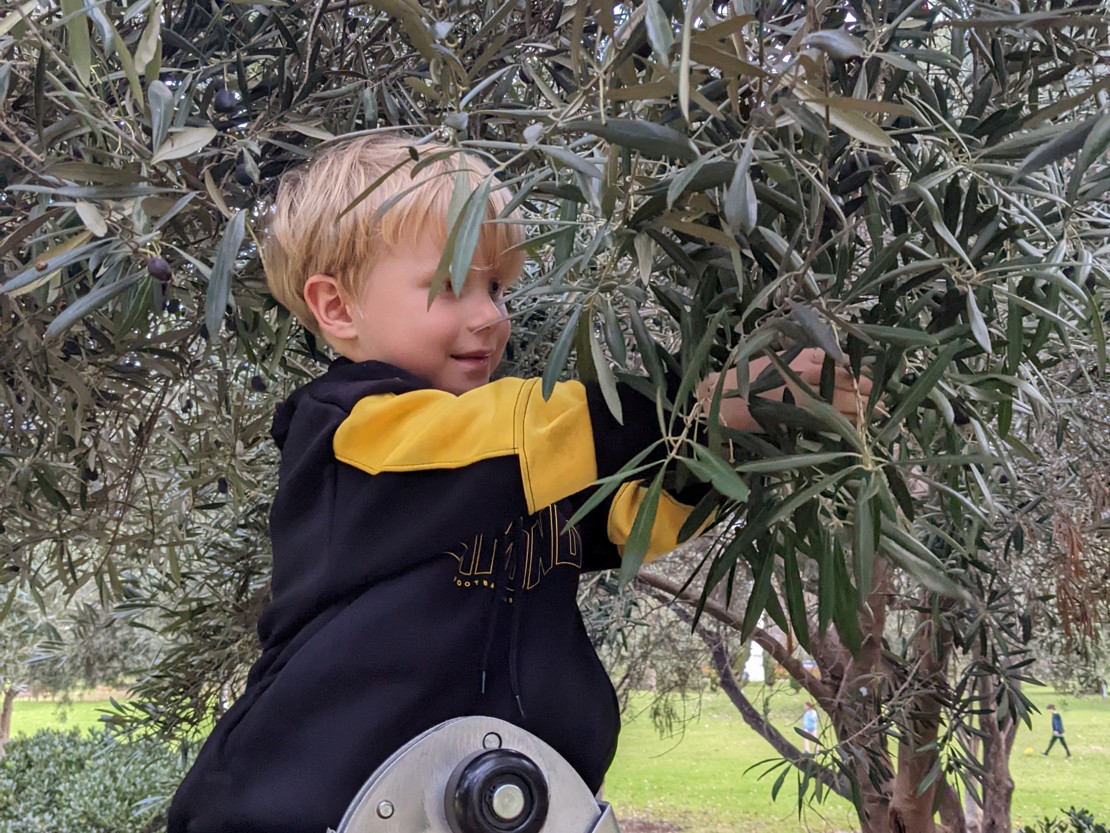 Did you know there are over 400 public olive trees in the City of Port Phillip?
The olives are just weeks away from ripening, and when they do, we need some enthusiastic volunteers to help us pick them all.
Last year we picked up to 250 kilograms of olives and pressed them into olive oil. This year we plan on picking five times that amount, around 1250 kilograms of olives.
The current harvest days are scheduled for Sunday April 30 and Sunday May 21. Picking will start from 10 am and you are welcome to come for an hour or stay all day.
Olives will be picked from the trees, dropped onto sheets sitting below, sorted into crates and then loaded into the vehicles. Picking is a very social community activity, and you can chat or have some relaxing time to yourself. It's lots of fun. The more volunteers we have the more fruit we can pick!
Keep your eye on the Port Phillip Pickers Facebook page for up to date activities including the weekday walks to survey the trees for fruit and to select the best picking areas.
For more information on how to get involved, visit: Port Phillip Pickers - City of Port Phillip