Port Phillip Deputy Mayor joins national climate leadership coalition
Published 22 June 2022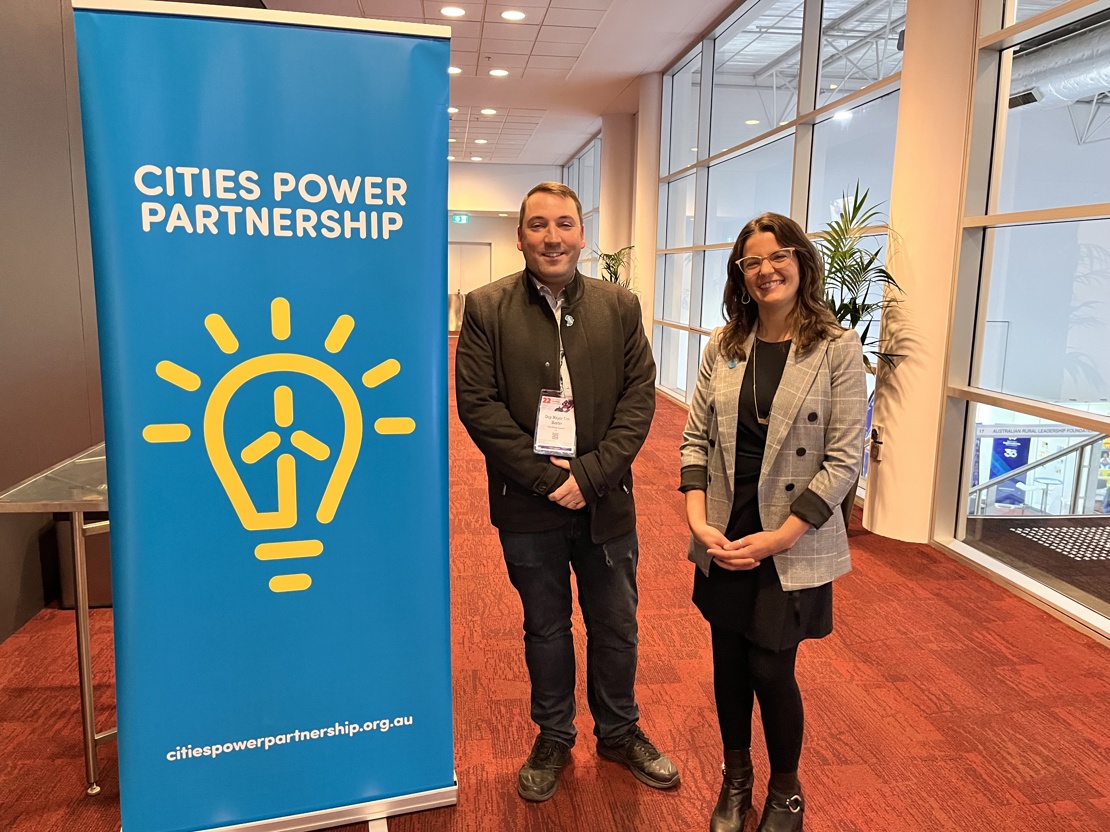 Mayors and councillors from across Australia have gathered to launch a nationwide coalition of local government elected officials advocating for stronger action on climate change to state and federal governments.
Local Leaders - an initiative from the Cities Power Partnership - was launched at a breakfast event on Tuesday in Canberra at the Australian Local Government Association (ALGA) National General Assembly. Each Local Leader will be developed as a trusted local voice in the media, discussing how climate change is impacting their community and why stronger action is needed.
Port Phillip Deputy Mayor, Tim Baxter, is one of the 52 current Local Leaders, and joined the launch celebrations, hearing from guest speakers including the Hon Kristy McBain, Minister for Regional Development, Local Government and Territories.
"Our community wants serious action on climate change, which is why I've joined dozens of other local government representatives to amplify our message to a national level," Cr Baxter said.
"It's important to make our communities' needs heard by the state and federal government, because we can achieve change locally. Speaking out in the media will help us inspire other communities to capitalise on the benefits a net zero emissions economy brings."
Dr Portia Odell, Director of the Cities Power Partnership, Australia's largest network of local governments working towards net zero emissions said, "Local governments have long been leading the way on actions that reduce emissions and set communities up for a thriving future, however their voice is often left out of the media.
"As a Local Leader, the Cities Power Partnership team will work with Deputy Mayor Tim Baxter on climate-related media opportunities where he can represent the Port Phillip community on a local, national and sometimes even international level," said Dr Odell.
"We offer free media support and training to our Local Leaders, because we want to amplify the great work being done in our communities to tackle climate change.
"Cities Power Partnership is part of the Climate Council, Australia's leading climate communications organisation, which allows our Local Leaders to be supported by world-class communications expertise."
Local Leaders membership is free and open to mayors and councillors from the 170+ councils around Australia that are part of the Cities Power Partnership.