Transport and parking
Sport and recreation
Infrastructure development
Your community
Pop in to Balaclava's new pop-up park
Published 30 March 2023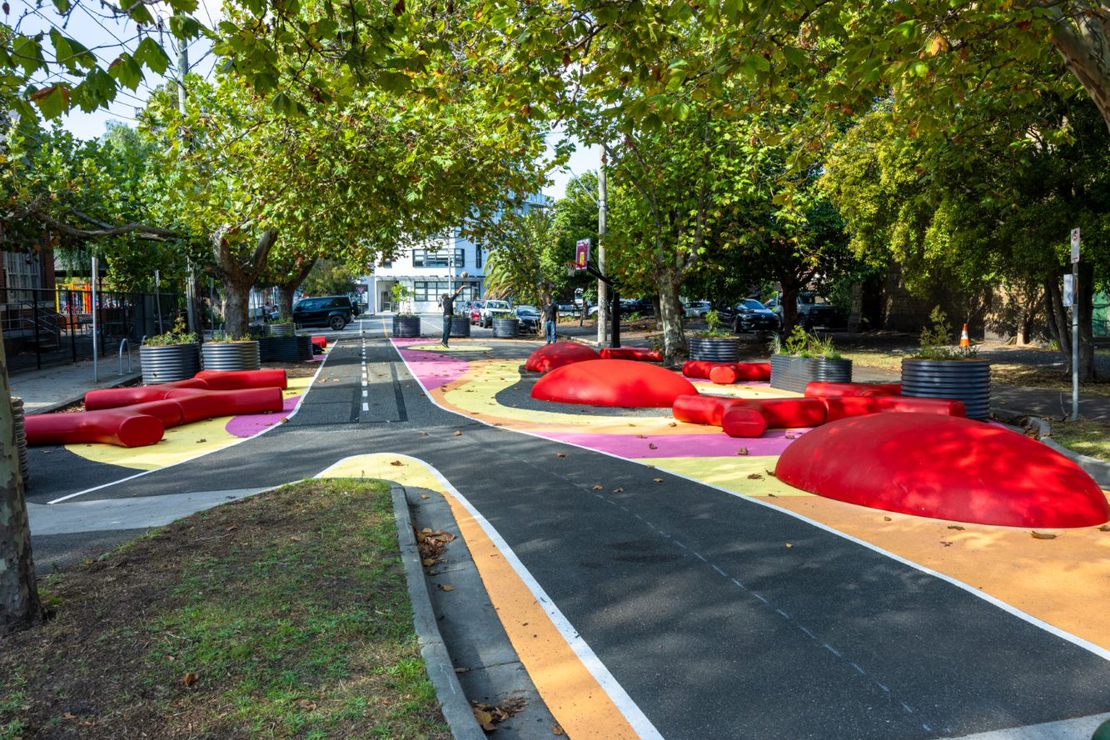 Dickens Street is now home to a new temporary pop-up park in a boost for public space in Balaclava.
We have transformed 10 underutilised parking spaces into a versatile public space which now features plantings, colourful artwork, bicycle racks, additional seating space and a basketball hoop.
The pop-up park has improved the look and feel of the area by adding colour and activity to the streetscape.
Creating and maintaining vibrant public spaces is an important role for Council in improving the health and wellbeing and social connection for people in our City.
Balaclava has the lowest amount of open space of all our neighbourhoods at five per cent.
This is significantly lower than the Port Phillip average of 17 per cent and it has been one of the larger historic gaps in our public space network.
The new park comes thanks to consultations and contributions from the nearby St Kilda Primary School.
Did you know?
In Port Phillip, we have 353 hectares available for your leisure distributed over 169 public open spaces, with 11 kilometres of foreshore, 51 play spaces and 15 sports grounds.
Get the latest news straight to your inbox
This article will feature in the April edition of Divercity. Divercity brings you the latest City news, what's on, service updates and local exclusives, such as discounts and freebies. To keep up to date with news about your City and Council, sign up now.