Pop in for a good cause
Published 8 November 2021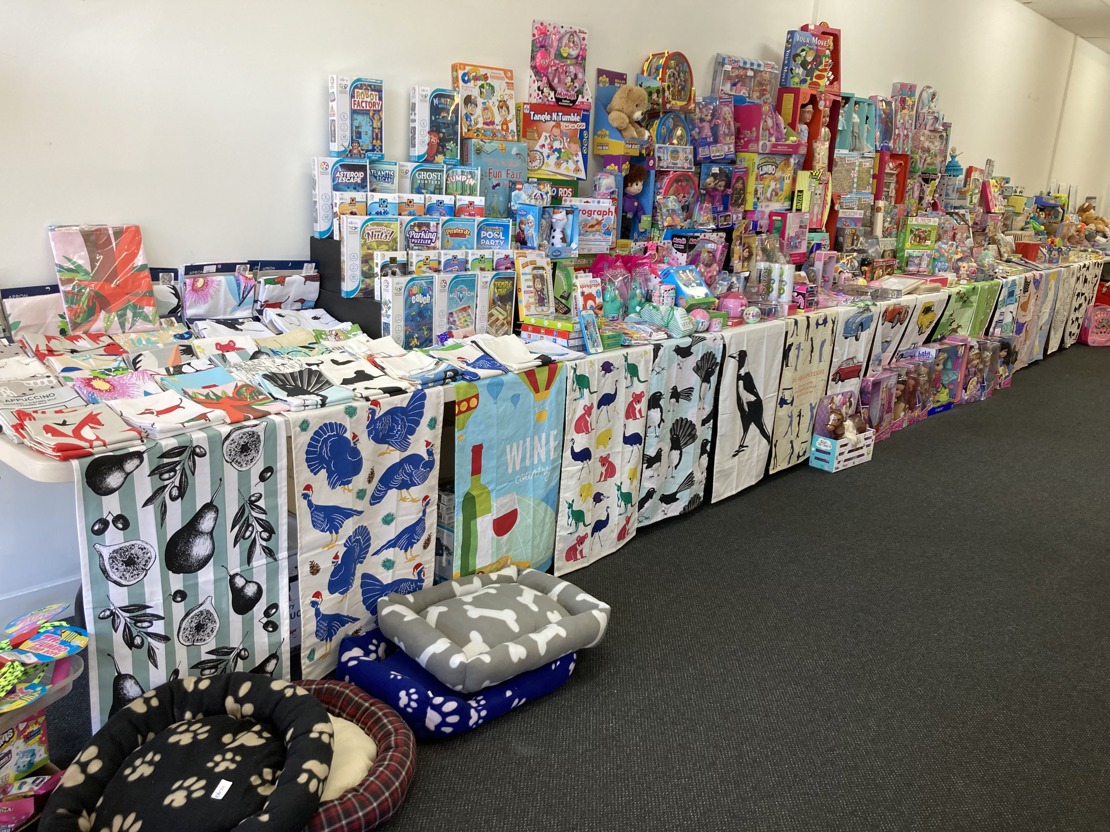 For over 40 years, the Cancer in Kids @ RCH (CIKA) has been raising much needed funds to support children's cancer research.
The volunteer organisation recently opened a pop-up shop on Carlisle Street, Balaclava, where residents can buy gifts and toys ahead of Christmas, all while supporting a great cause.
Volunteer Sala Rubinstein has been with CIKA for 11 years. She would normally be running a stall twice a month at the Royal Children's Hospital, but hasn't been able to do so since March 2020, when the pandemic took hold.
CIKA received a generous offer of a shop space to operate outside of the strict health confines of the RCH, thanks to one of their regular suppliers, Moose Toys.
"They have given us the Carlisle Street shop until Christmas, which is absolutely brilliant. We've got it for the next six weeks, hopefully we can raise some money," Ms Rubinstein said.
"There's a lot of variety of products from children's toys, tea towels and aprons, games to cosmetic products including body washes and soaps and baby products. There's lots of things for people to buy for gifts and Christmas presents," she said.
"All of the products are brand new and are under retail price. I try to keep the prices down so people can get a bargain at the same time."
CIKA is composed entirely of volunteers and has raised over $4.5 million since its inception, with all funds raised going towards cancer research.
CIKA's fundraising has helped employ a solid tumour clinical trials coordinator and supports the Children's Cancer Centre Biobank, which holds hundreds of tumour specimens essential for research into childhood tumours.
Ms Rubinstein said CIKA also offers emotional support to children and families.
 "I like the camaraderie, our volunteer work is more than just raising money. When we're usually in the hospital, we're speaking to the parents and the grandparents and it gives them other support. We're an ear for someone else to listen to you," she said.
"When you've got crying children around, we're there to try and put a smile on their faces and it's very satisfying to be able to share stories with them and give them something to look forward to."
The CIKA pop-up is at 289 Carlisle Street, Balaclava, until 24 December and is open from 10 am to 4.30 pm on weekdays. For more information about CIKA, including opportunities to volunteer or donate, visit their website.