Play your part for a safe summer
Published 9 November 2021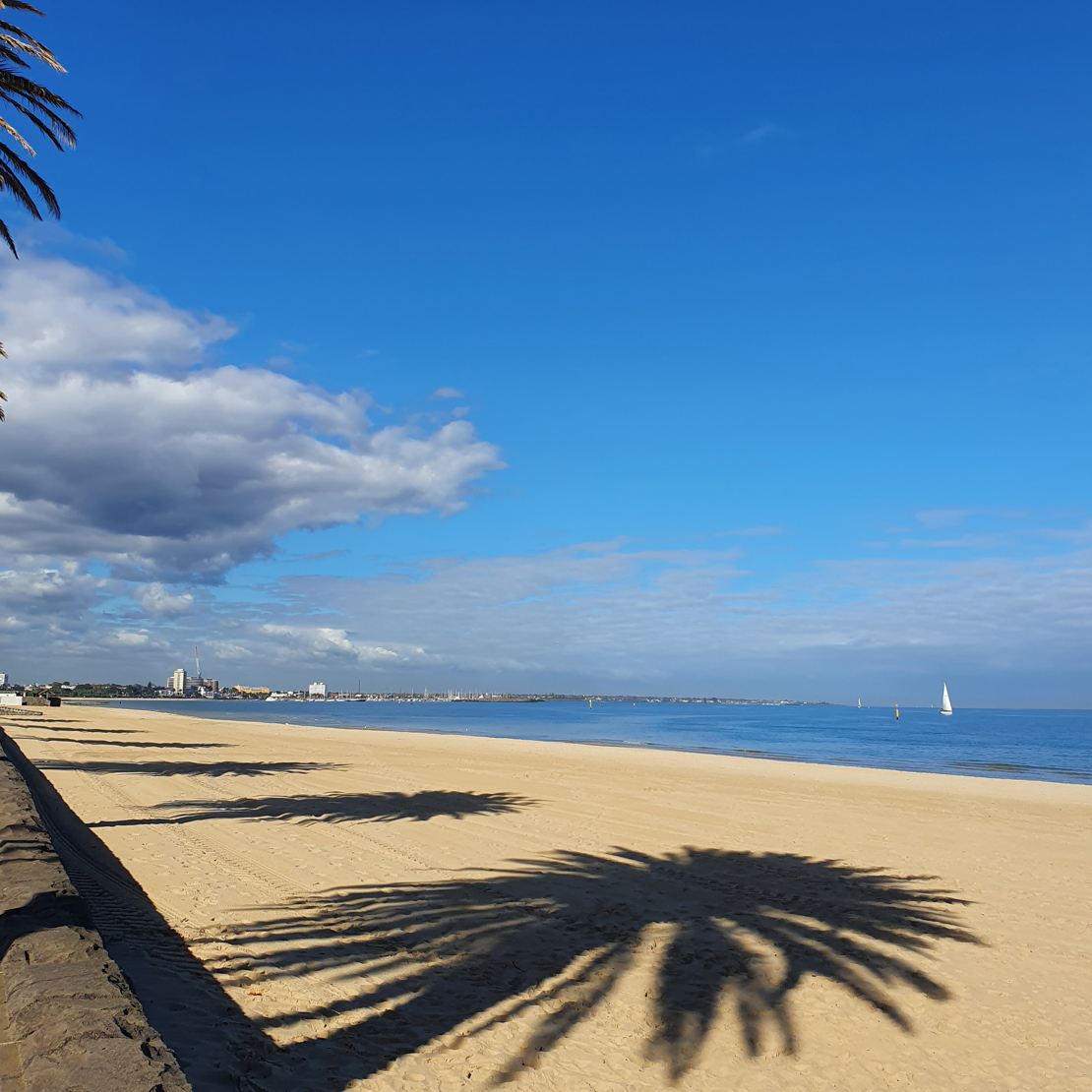 Visitor numbers to Port Phillip's popular parks and beaches are heating up and we're asking everyone to play their part by supporting our 2021/22 summer management campaign.
Hundreds of thousands of visitors flock to our foreshore every year over the warmer months. Numbers are likely to be even higher this summer as some people who may have gone interstate or overseas to holiday may decide to stay within Victoria due to lingering travel uncertainty linked to the COVID-19 pandemic.
Still known and loved as Melbourne's seaside playground, St Kilda plays host to many beach-goers. To help keep our iconic beach safe and clean, the annual St Kilda Foreshore Alcohol Ban is in force from 1 November to 31 March.
Beach and foreshore reserves (including Catani Gardens) from Langridge Street to Thackeray Street are included in the ban, which now includes unopened containers.
Victoria Police, which has announced it will have a strong summer presence at bayside beaches, is responsible for enforcing COVID-19 restrictions and the St Kilda Foreshore Alcohol Ban, which carries a $200 fine. Visitors and residents can still enjoy drinking responsibly on foreshore areas outside St Kilda, between 12 pm and 8 pm, except when bans apply across the City on key public holiday periods.
Alcohol bans are just one component of our extensive summer management program to keep Port Phillip safe, clean and fun for everyone.
Stopping litter, especially glass, from covering public spaces or travelling into the Bay and harming marine life is also crucial to achieving a safe and clean summer. We have increased beach cleans and bin collections and our permanent glass ban for beaches and foreshore reserves and park will be enforced by Local Laws officers during their regular patrols.
While we welcome visitors to our City, it's important everyone plays their part so we can all enjoy summer outdoors.
Anti-social behaviour, including hooning, is never acceptable. We are assisting Victoria Police to hire a mobile CCTV trailer for them to use at the foreshore or on our streets as a monitoring and evidence gathering tool. Under this six month trial, the trailer will be moved around to locations agreed to by our Council. The outcome of Government grant applications to buy a permanent mobile CCTV should be known soon.
How to play your part
Follow all alcohol and glass bans. There will be a total alcohol ban in all public places in Port Phillip, including beaches, parks and streets, on Christmas Day, New Year's Eve and New Year's Day. The Australia Day municipal-wide alcohol ban is from 8 pm on 25 January until 12 pm on 27 January. A 24-hour ban on alcohol on all Port Phillip streets and footpaths already exists.
Dispose of your rubbish responsibly by binning it or taking it home
Plan ahead and consider visiting a less crowded beach or park during peak demand
Maintain physical distancing, wear a face mask where required, and practice good hand hygiene
Don't set up camp. Camping is not allowed on any Council land or public place, including in vehicles, tents and caravans. Local laws officers are looking for illegal campers when patrolling foreshore car parks, reserves and streets including in the early morning.
Get the latest news straight to your inbox
This article is featured in the November edition of Divercity.
Divercity brings you the latest City news, what's on, service updates and local exclusives, such as discounts and freebies.
To keep up to date with news about your City and Council, sign up now.