Local business
COVID-19
Your community
Outdoor dining parklets still on the menu in Port Phillip
Published 4 March 2021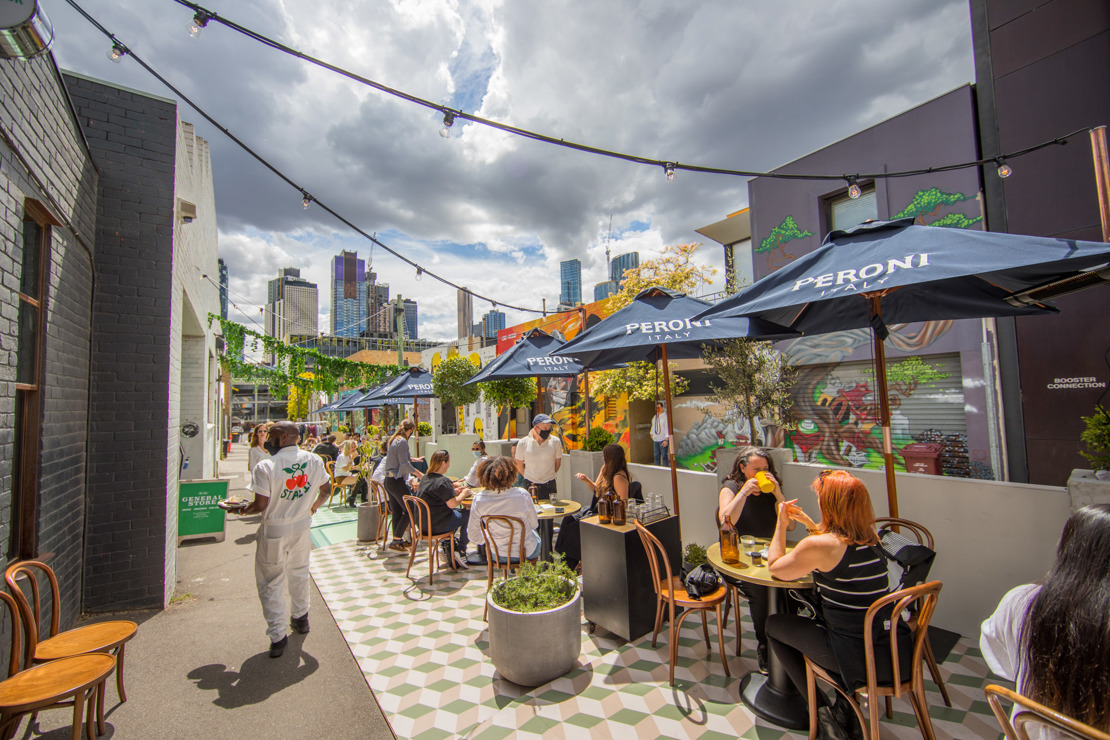 Local traders provided with ongoing help to continue to get back on their feet.
Port Phillip Council's popular outdoor dining program is being extended to 30 June to help traders continue to recover from the financial fallout from the COVID-19 pandemic.
Under Council's Live Love Local initiative, hospitality traders have been welcoming residents and visitors to 64 business parklets set up on roads across the City. The program was due to end on 30 April.
Mayor Louise Crawford said the extra opportunity to trade had provided a lifeline for many businesses, with a survey of parklet owners in February revealing overwhelming support for an extension.
"We were heartened to learn that 64 per cent said the parklets allowed them to retain staff while 71 per cent were also able to hire new employees," she said. A five per cent average revenue rise, compared to pre-pandemic takings, was also reported since reopening with temporary parklets or new outdoor dining areas.
"There were concerns that if this program ended in April, traders would be more vulnerable if there was another lockdown. And many community members have told us they love visiting the parklets and want to enjoy this fun al fresco option longer," Cr Crawford said.
By extending, Council would provide reassurance to traders while helping them continue to get back on their feet. "Hospitality is a huge industry in our City and it's important that we do what we can to assist our traders' recovery efforts while ensuring Port Phillip remains a vibrant and fun destination."
St Ali café owner Salvatore Malatesta's South Melbourne parklet was one of the first to appear on Port Phillip streets.
"It changed our lives. Without the parklet, our 17-year-old business would have been close to the wall," Mr Malatesta said.
"It's ended up providing an added dimension to our dining experience. We have an Italian theme and customers tell us they love feeling like they are overseas."
Mr Malatesta is thankful he was able to keep existing staff as well as hiring some newcomers.
Existing parklet permit holders will be asked if they want to apply for a temporary extension to 30 June.
Applications will be assessed against whether there have been any substantiated compliance issues and negative trader or community feedback.
The June extension can be pushed out to December this year if extra time is required to finalise a long-term Council policy under development. Cr Crawford said while the overall result had been successful, a permanent policy would allow Council to get the balance right if there were concerns by traders and residents about a permanent parklet being considered under the new rules.