Divercity magazine
Arts
Infrastructure development
Heritage
Media release
New lease of life for South Melbourne Town Hall
Published 16 March 2023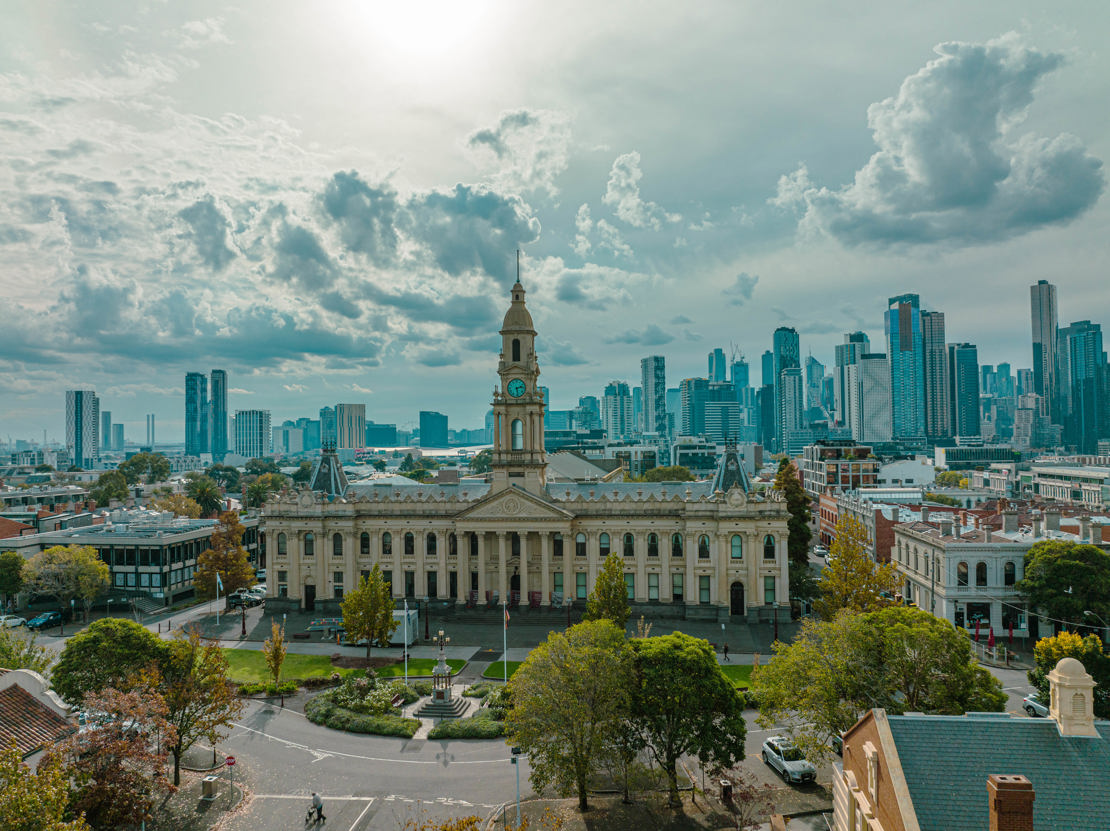 South Melbourne Town Hall will again be a jewel in Port Phillip's crown following last night's decision to award a lease to the Australian National Academy of Music (ANAM).
The 35-year lease will begin after the world-class music academy has contributed $20.5 million in capital investment to the ageing building. The lease can be extended to 50 years if ANAM provides a further $19.5 million in capital investment.
Port Phillip Council Mayor Heather Cunsolo said the lease will secure the long-term future of what has been a much-loved landmark for 140 years.
"We're excited that ANAM's presence will further enhance South Melbourne's reputation as a vibrant, cultural hub for both visitors and our community," Cr Cunsolo said.
"The investment required under the lease also means this impressive building can reopen and again provide a focal point for community gatherings and events as well as hosting civic functions such as Council meetings and citizenship ceremonies."
The lease also provides for:
Spaces to be made available for local community group hire, at a discount rate broadly aligning with the City of Port Phillip's own community rate
A South Melbourne Town Hall Cultural Fund to be funded by an intended $1 levy from every ticket sold there costing $20 or more. This will fund arts and cultural activities in Port Phillip, including subsidising hire charges to use the impressive venue
Free ANAM annual membership for the City of Port Phillip community
A booking system to support community hire of the spaces
Performance targets to encourage increased community use.
ANAM Board Chair John Daley said: "We are delighted that Council and the community have thrown their support behind ANAM's vision for the South Melbourne Town Hall. By working together, we can rejuvenate this magnificent building. It's a huge commitment to the future – many of the ANAM musicians who will be training in the Town Hall, and those members of the local community who will be able to enjoy their music-making, haven't even been born."
Separately from ANAM's contribution, Council will soon undertake a multi-million dollar repair and renewal program to ready the building for occupancy.
South Melbourne Town Hall has been temporarily closed to the public since June, 2020, under Council's restoration and renewal plans for the historic site.
From 1996, ANAM was the major tenant until the temporary closure, sharing the space with a range of other arts, cultural and community organisations.
A community consultation on the proposed lease held by Council attracted 554 submissions and survey responses, with 91 per cent supporting ANAM being awarded the lease.