More ways to scrap your food scraps: Communal food organic recycling hubs trial extended and expanded
Published 5 November 2021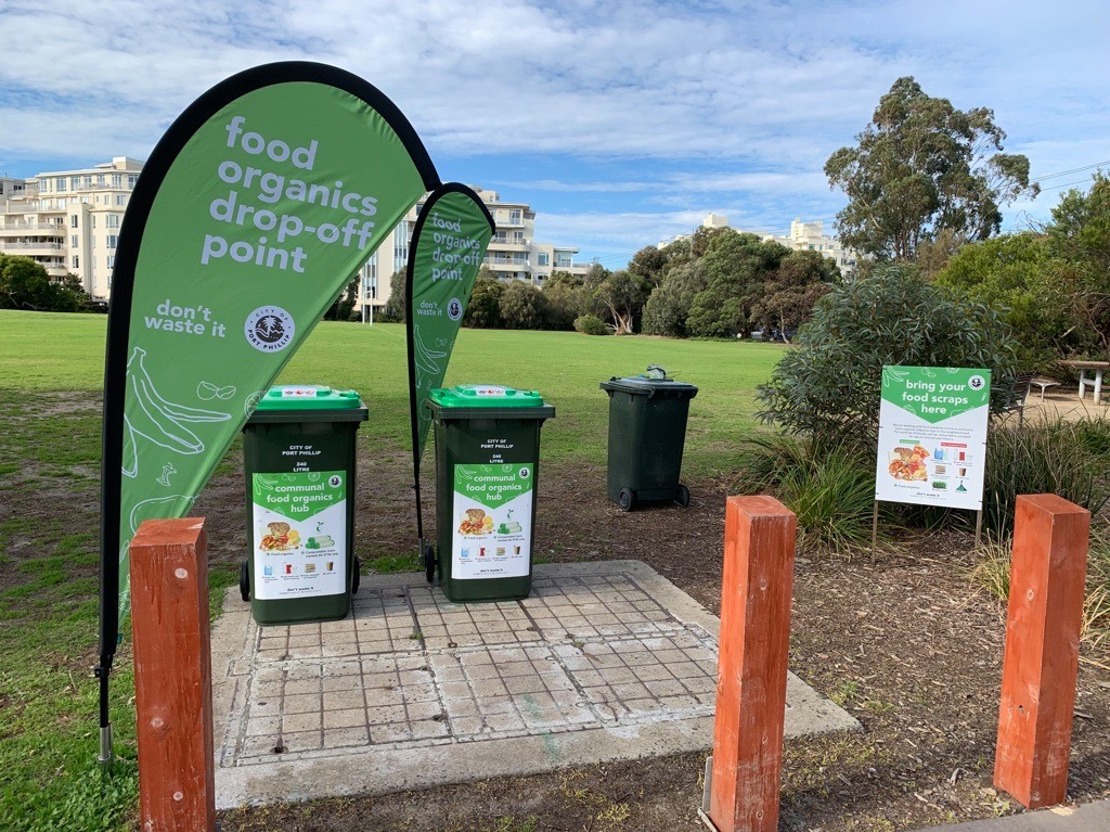 National Recycling Week is the perfect time to announce that we extended our food organic recycling hub trial to run until January 2023 and expanded it to three more locations in the City in addition to the existing hubs.
This will give our residents an option of six Food Organic recycling hubs across the City.
We introduced the communal food organic recycling hub trial for three sites across the City in May 2021 to provide a resource for the community to recycle their food waste. The trial was due to end this month but due to high demand, we have extended and expanded it to six sites until January 2023.
A communal hub was introduced in response to the City's needs. Port Phillip has some of the highest density housing in Melbourne. Households with little yard space or those living in multi-unit develops may not be able to accommodate an additional bin for recycling food waste. Recycling hubs provide these households with an opportunity to dispose of food scraps and leftovers sustainably and diverting them from landfill.
During the initial six-month trial, we diverted approximately 28 tonnes of food organics material from landfill. This is a fantastic result, one that demonstrates a sustainability-conscious community, eager to do the right thing. With the extension and expansion of the trial, we will reach a wider population and we expect even more participation in the recycling hubs program.
Our existing hubs are located at:
HR Johnson Reserve, St Kilda West
Lagoon Reserve, Port Melbourne
Rats of Tobruk Reserve, Albert Park.
These locations will continue to serve the surrounding areas. Look out for forthcoming announcements of three additional hubs as we expand the trial.