Divercity magazine
Transport and parking
Mobile CCTV trailer to drive down hooning complaints
Published 14 December 2021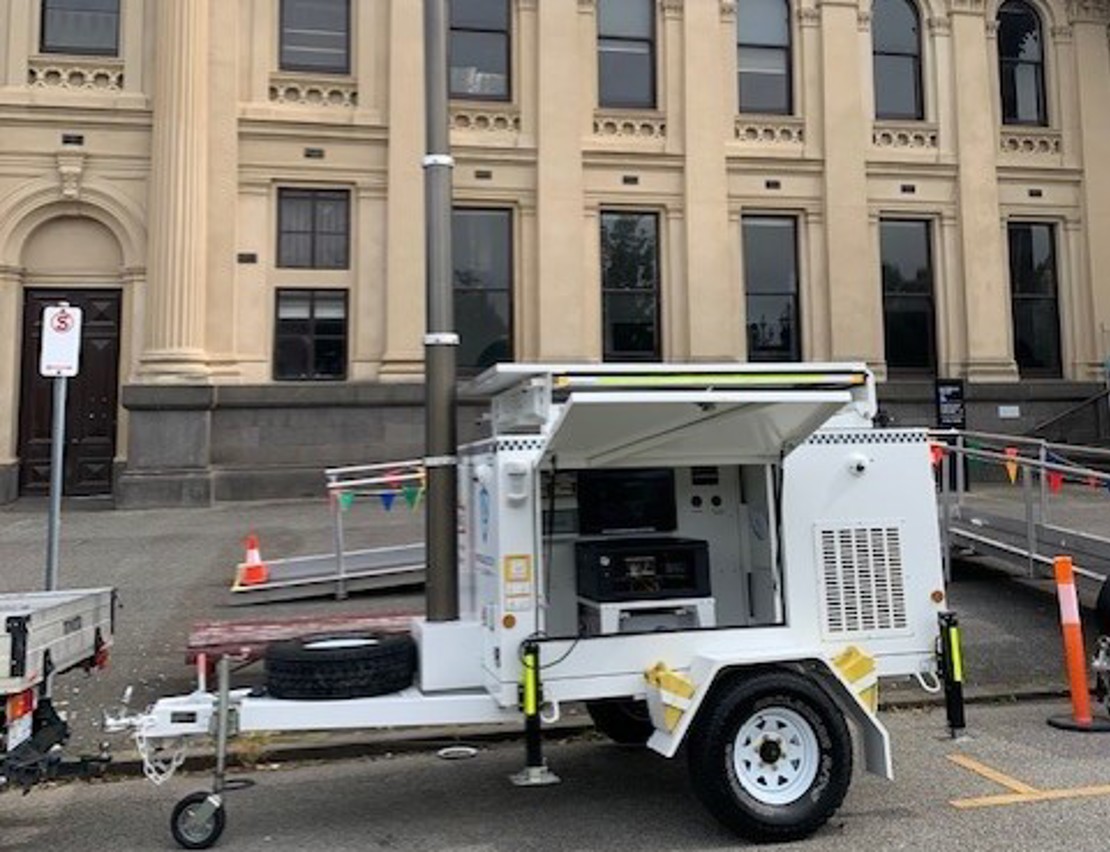 A trial mobile CCTV trailer is being deployed across Port Phillip to help drive down complaints about hoon drivers.
The CCTV trailer has been temporarily moved to St Kilda after doing a stint in Port Melbourne, near Station Pier.
Early feedback includes one resident telling us this is the "first time that I have been able to sleep all night without the noise of hoons".
Victoria Police has also reported receiving fewer calls from the Port Melbourne community about hoons.
Hoon driving can attract large numbers of spectators and has become more frequent in St Kilda and Port Melbourne. The excessive speed and dangerous driving not only compromises the safety of bystanders, it also impacts residential amenity and community safety.
At the 3 November meeting, Council resolved to hire and trial a mobile CCTV unit for six months to gather feedback from the community and Victoria Police about the effectiveness of the device.
The mobile CCTV trailer, delivered in late November, will be trialled at various locations across our City to address hoon driving, anti-social behaviour and to respond to emergency management incidents.
Our Council is waiting to hear whether a grant application to the Australian Government's Safer Communities Fund – Infrastructure Grants – to buy a mobile CCTV trailer has been successful.
Victoria Police is responsible for the day-to-day operation of the mobile CCTV camera including ownership of the footage.
This summer, police will install tactical cameras at Station Pier, trial a Mobile Processing Unit Van with CCTV capability at Station Pier and deploy mobile speed cameras to Beaconsfield Parade and Pier Road.
Council officers are investigating requests made in an anti-hooning petition presented at the 8 December Council Meeting. A report will be considered in March next year.