Midsumma fun in St Kilda
Published 8 February 2023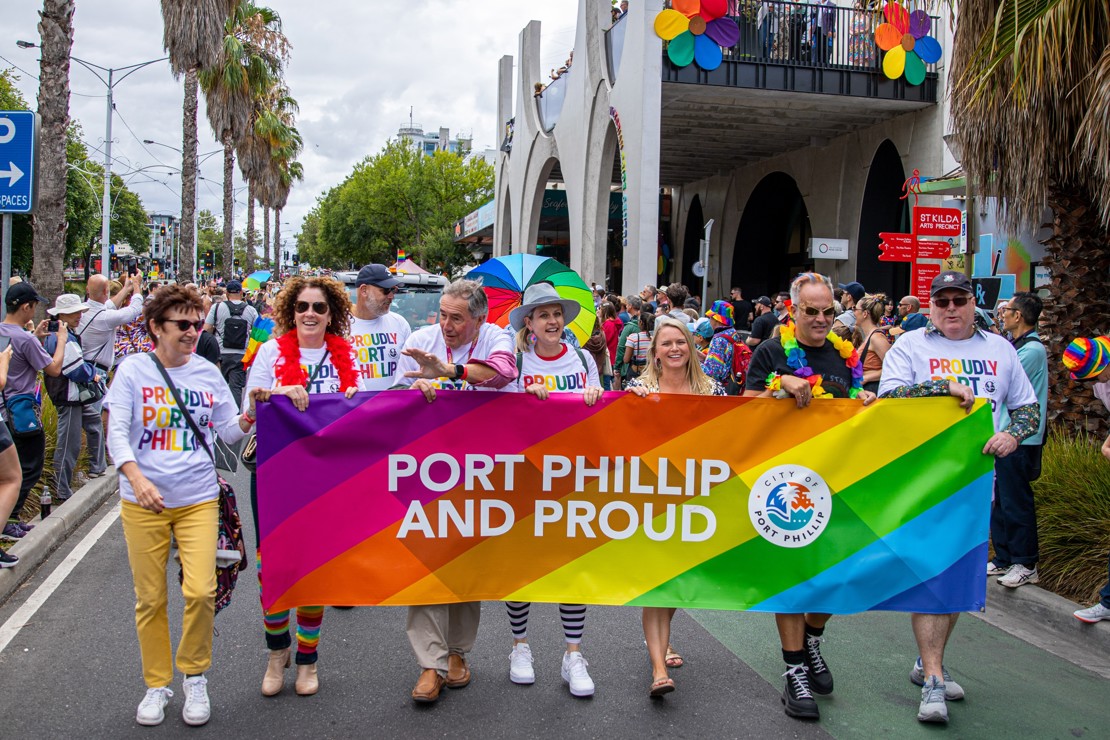 The Midsumma Pride March saw an estimated 50,000 strong crowd flock to St Kilda on Sunday 5 February for this colourful celebration of the LGBTIQA+ community.
A Council contingent, including Councillors and members of the staff Pride Network, were among the 13,000 registered marchers travelling down Fitzroy Street to Catani Gardens, along with Council's distinctive local laws beach buggy. Our council was again proud to be the major sponsor of this inclusive event.
See below the best photos from the day to share the joy and festivities.
Port Phillip played host to 30 Midsumma Festival events at Gasworks Arts Park, Theatre Works, Temperance Hall and the Victorian Pride Centre.
These included the ceremonial raising of the transgender and inclusive pride flags at the St Kilda Town Hall, an annual event hosted by our Council. The inclusive progress pride flag flew atop the masthead at the Town Hall for the first time as a strong symbol of our Council's support for the LGBTIQA+ community.
If you're interested in learning more about the history of the LGBTIQA+ community in Victoria, you can visit the Victorian Pride Centre's 'The Making of the Pride Centre' exhibition.
This exhibition explores the last 100 years of LGBTIQA+ history in Victoria, and the development of the iconic Victorian Pride Centre. It features architectural drawings and large photographic panels displaying images of the building during and after construction. They also highlight the context of LGBTIQA+ people before and after the human rights social revolution of the 1960s and 1970s.
Text and archival photographs of key people and events have been included from the Australian Queer Archives, St Kilda Historical Archives and State Library of Victoria, with images by Serge Thomann, Luke David, John Gollings and Daisy Searls.
For more information, visit the Midsumma Festival website.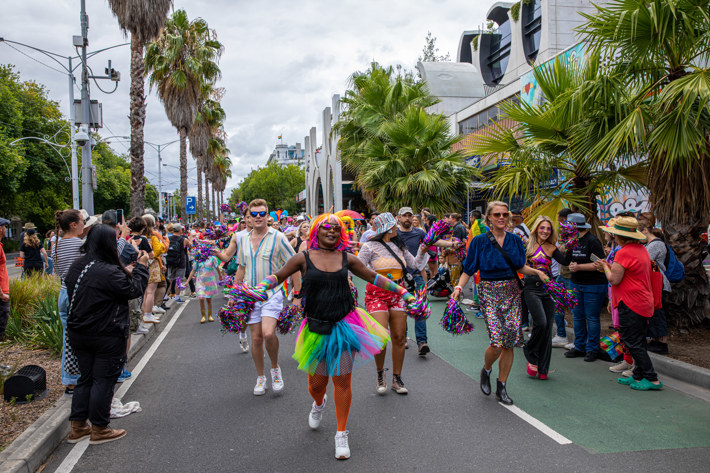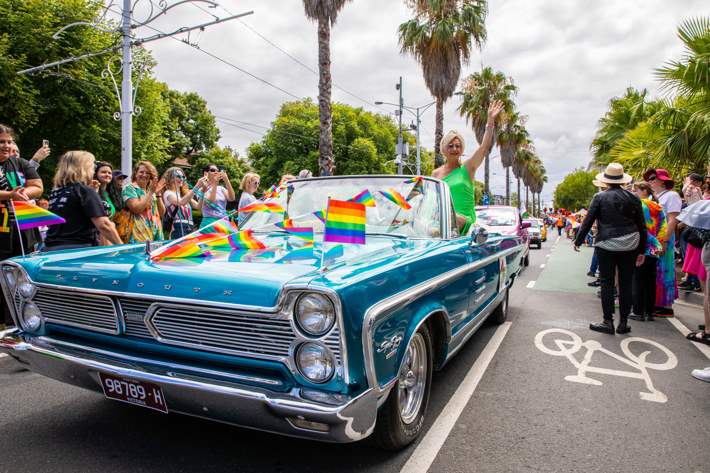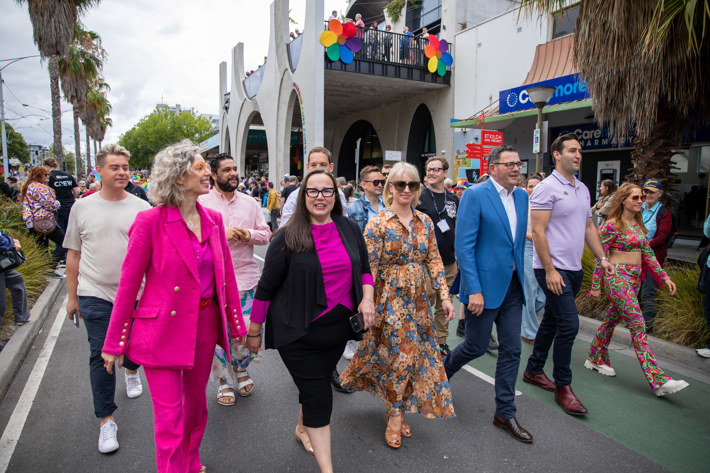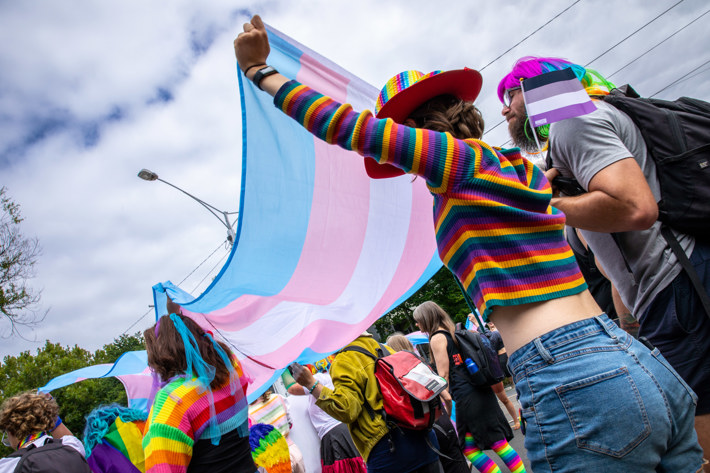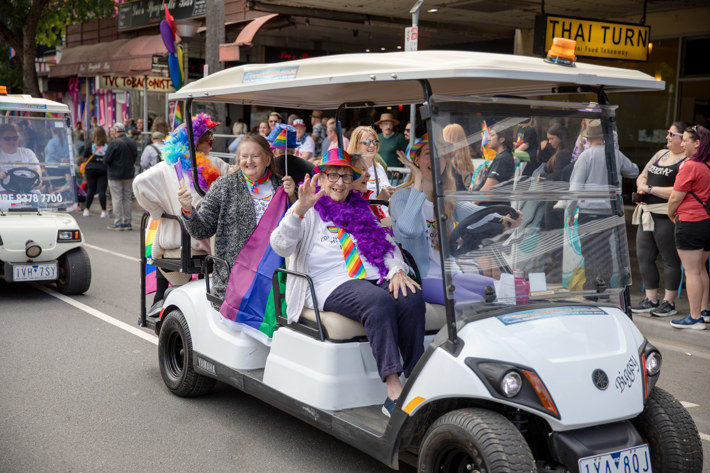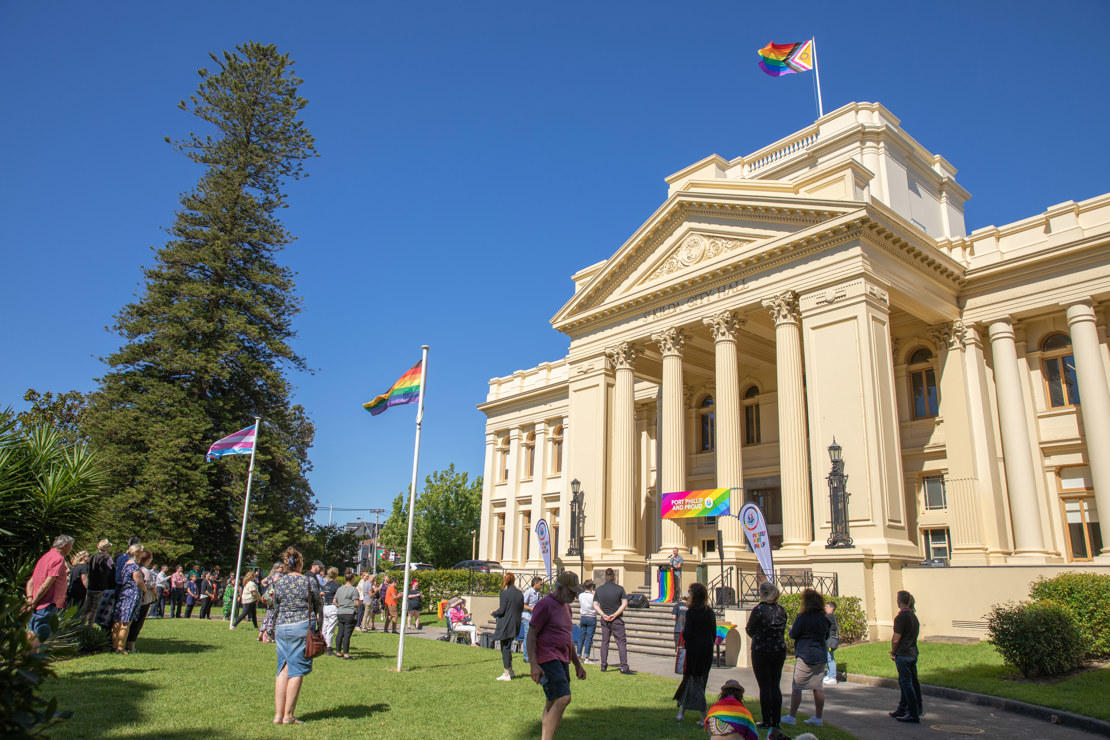 Get the latest news straight to your inbox
This article will feature in the February edition of Divercity. Divercity brings you the latest City news, what's on, service updates and local exclusives, such as discounts and freebies. To keep up to date with news about your City and Council, sign up now.