Divercity magazine
Sustainability
Waste and recycling
Mending broken parts
Published 8 May 2023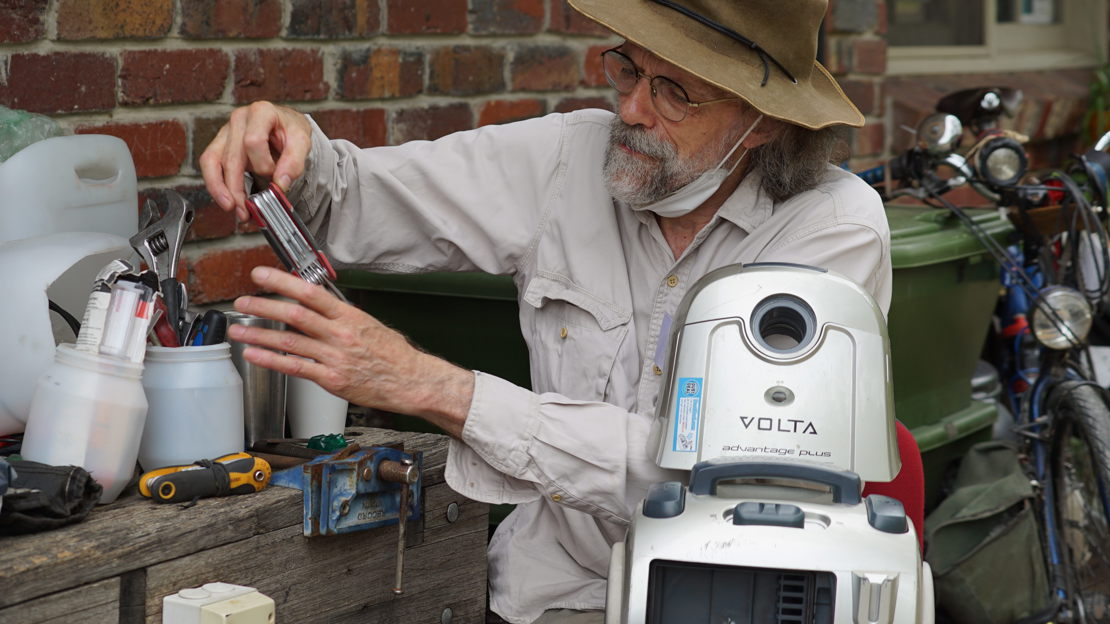 Do you have a broken or damaged household item that would break your heart to throw away? St Kilda Repair Café offers free monthly repair sessions for those wanting to keep an item that's seen better days - or are simply dedicated to diverting as much as possible from landfill.
Since November 2017, St Kilda Repair Café's volunteer fixers and menders have on average fixed or 'almost fixed' two out of every three items brought in and saved over two tonnes of items from landfill.
Typical items brought in include toasters, lamps, hair dryers, clothes, bikes, toys, crockery, jewellery … anything that is broken is welcome. This helps reduce waste, save money and resources, and can help reduce carbon dioxide  emissions.
Coordinator John Hillel said the repair café concept is also about building community connection, with the people bringing in items sitting beside the repairer to watch them be brought back to "life".
"The Repair Café wants to show how much fun repairing things can be, and how easy it often is. By sharing skills and know-how, we help build community as well," he said.
John said the volunteers' reward is seeing people's joy when an item is restored.
"Some kids brought in a much-loved cuckoo clock and they were overjoyed when we fixed it. This is exactly the sort of thing we love to do," he said.
"And a woman was so delighted we fixed her fine china lamp which had fallen off a shelf that she came back to give us all chocolates."
John also felt tremendous satisfaction when several wheelchairs brought in by a carer were adjusted to make them far more comfortable.
It's easy to get started - just email stkilda.repaircafe@gmail.com about the fault (including pictures where appropriate), and they'll let you know whether it's worth bringing in the item.
All the fixers are volunteers and there is no charge for their repairs. However any donations are welcome to help cover costs.
The repair sessions are held on the second Sunday of each month (except January) from 2-5 pm. Sessions are open to everyone, regardless of where they live.
If you're interested in helping keep the St Kilda Repair Cafe up and running or have questions, contact John Hillel at stkilda.repaircafe@gmail.com or fill in a form on the get involved page at https://www.stkildarepaircafe.org.au/
The St Kilda Repair Café is currently based at the temporary home of the Port Phillip EcoCentre (Cora Graves Community Centre, 38 Blessington St, St Kilda). A new EcoCentre is expected to be completed in 2024 at the St Kilda Botanic Gardens. City of Port Phillip and the Victorian Government have each committed to cover the capital costs of the new building.