Divercity magazine
Your community
Waste and recycling
Making a real difference on Clean Up Australia Day
Published 16 March 2023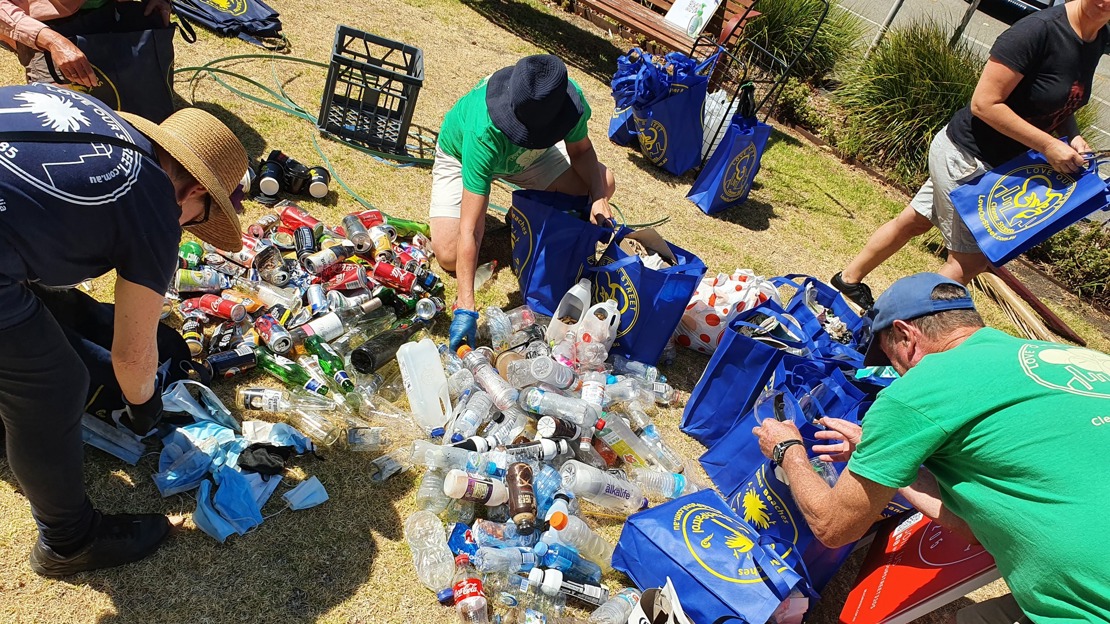 Port Phillip residents young and old came together to help keep our beautiful City tidy as part of Clean Up Australia Day on Sunday 5 March.
There were more than 11,000 Clean Up Australia Day events held, including 16 registered Clean-Up events in Port Phillip. An enthusiastic group of 123 registered volunteers collected 211 kilograms of litter from the streets and beaches of Port Phillip, from the Beach Patrol and Love Our Street groups.
The litter collected included 348 glass bottles, plastic bottles and cans, 79 takeaway coffee cups or lids, 1,420 cigarette butts and 100 microplastics in an incredible effort from our community.
Port Phillip EcoCentre also hosted a clean-up from Port Melbourne Library to the bay and reported only one plastic straw collected, indicating that the ban on single use plastics in Victoria is already having an effect.
The challenge doesn't end here as there are more opportunities to clean up throughout the year by joining one of the Love Our Street or Beach Patrol beach clean groups.
Alternatively, you can pledge to avoid single use plastics, opt for reusable coffee cups or head to the St Kilda Repair Café instead of throwing things out. We can all play a part in keeping our city clean and beautiful.
Did you know?
Council's Street and Beach Cleaning team swept 237 kilometres of street surfaces throughout Port Phillip in 2022.