Divercity magazine
Council services
Look through Council's venues as hire applications open
Published 22 March 2022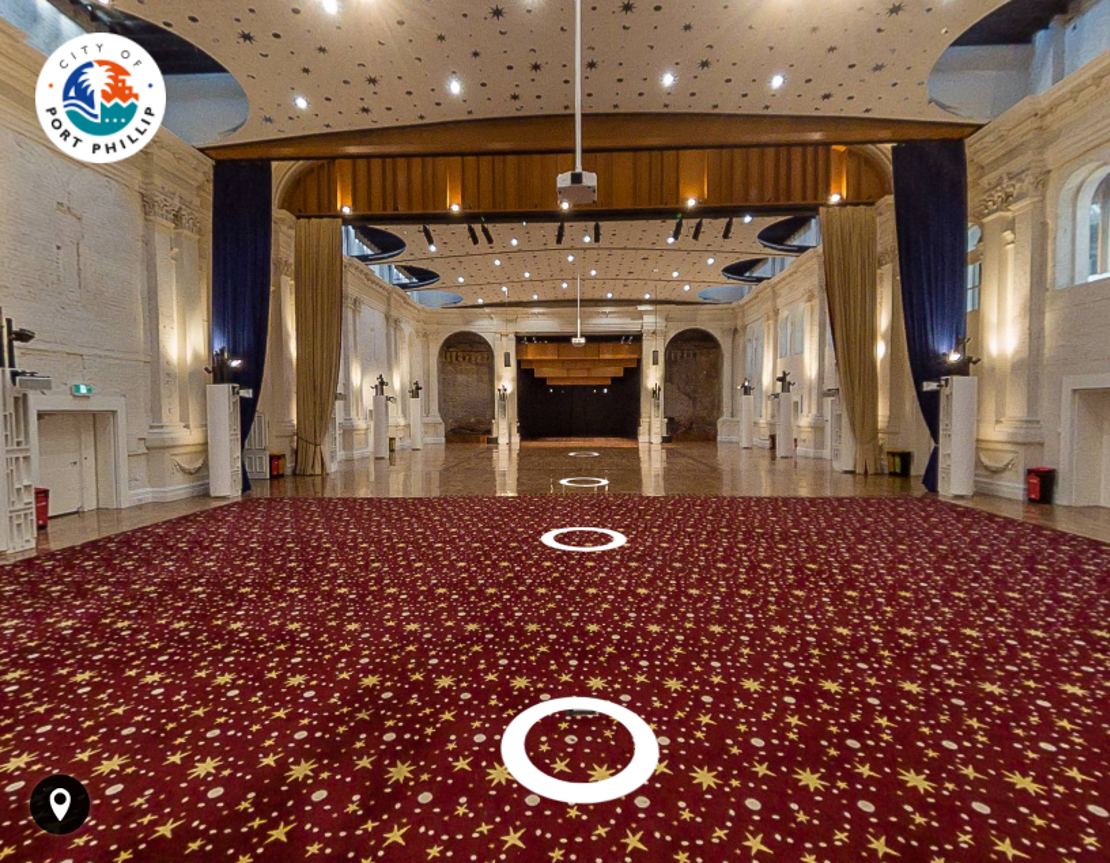 Hiring Council venues just became even easier thanks to our Venue Visual Walkthroughs.
This new tool provides a virtual tour of Council's many facilities, allowing users to ensure the venue is a perfect fit for their event.
With the ability to visualise the space, you can view the amenities and furniture inside the buildings, gain a greater understanding of accessibility and features as well as the equipment and technology on offer.
The walkthroughs can be used in a similar fashion to Google's Street View tool, where users click and drag to move around the space as information about the venue appears, such as room measurements.
Whether you're looking to hire a venue, or just want to have a sticky beak at the historic Town Hall buildings, the new walkthrough tool is accessible via the Find a Venue page on the City of Port Phillip website.
The Venue Visual Walkthrough tool is currently available for nine Council venues:
South Melbourne Community Centre
Port Melbourne Community Room
Sandridge Community Centre and Trugo Club
Port Melbourne Community Centre and Trugo Club
Fishermans Bend Community Centre
Sol Green Community Centre
Middle Park Community Centre
Port Melbourne Town Hall
St Kilda Town Hall
In more good news, our community centre venue applications are now open for the 2022/23 financial year.
All applications must be made through the customer booking portal or via the Community Centre regular hire form before the closing date of Sunday 3 April and must include the appropriate supporting documentation.
More information on resources for hiring venues can be found on our website.
Take a look inside St Kilda Town Hall using the Venue Visual Walkthroughs tool (See below).
Get the latest news straight to your inbox
This article is featured in the March edition of Divercity. Divercity brings you the latest City news, what's on, service updates and local exclusives, such as discounts and freebies. To keep up to date with news about your City and Council, sign up now.