Let us know how we're doing
Published 8 March 2023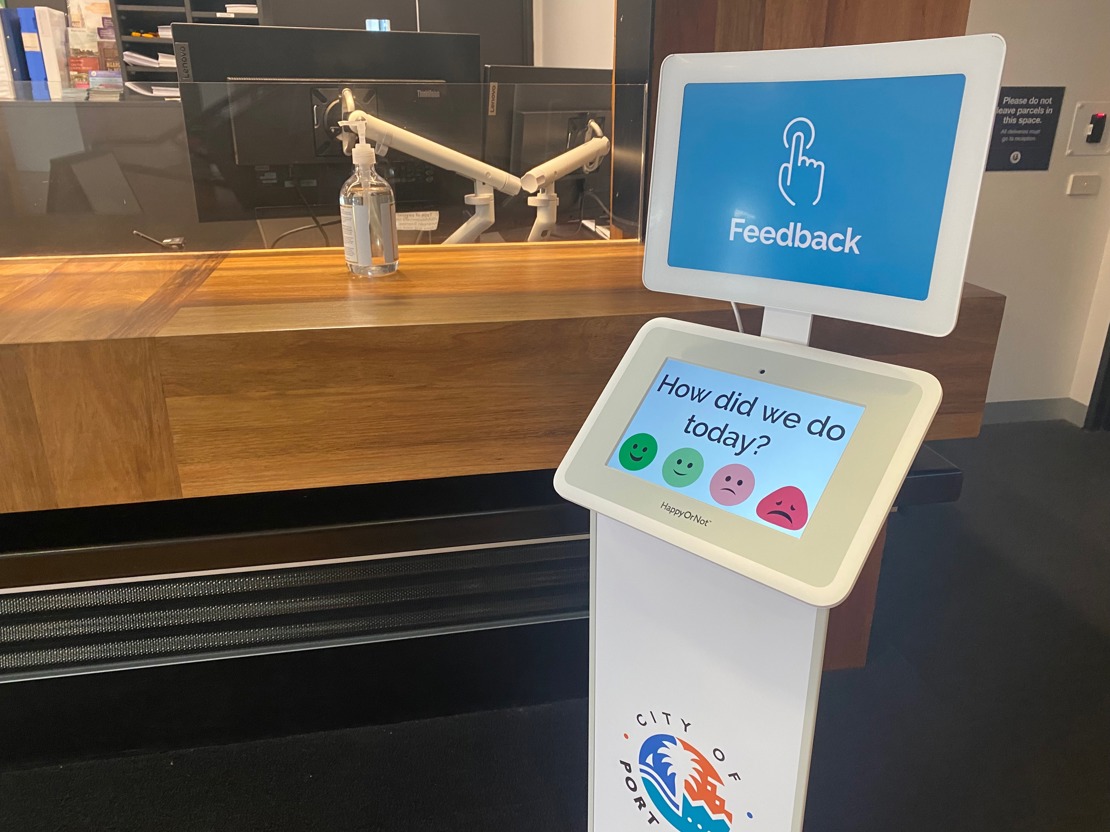 We're deploying new customer feedback devices in our public buildings. 
That means submitting your customer feedback is now just a click away with our new evaluation stands and QR codes.  
These new devices aim to collect feedback about our services through an easy-to-use interface, which asks customers to rate their experience on an emoji scale which ranges from a happy face emoji to a sad face emoji. 
Users are also given the opportunity to provide additional feedback in the form of a comment, for when an emoji cannot say it all.  
The stand devices are located at key locations, including at the St Kilda and Port Melbourne Town Hall service desks.  
We will also be trialing QR codes at the St Kilda Botanical Gardens public toilets. If the QR code trial is successful, then we will be extending the trial to include additional public toilet locations. 
The collection and evaluation of the feedback data will be an ongoing process and will help us to improve the services that we supply to our community so we can ensure we are providing a happy-face worthy experience to all.